De cos warns that a decision on the digital euro has not yet been made and they study "its risks"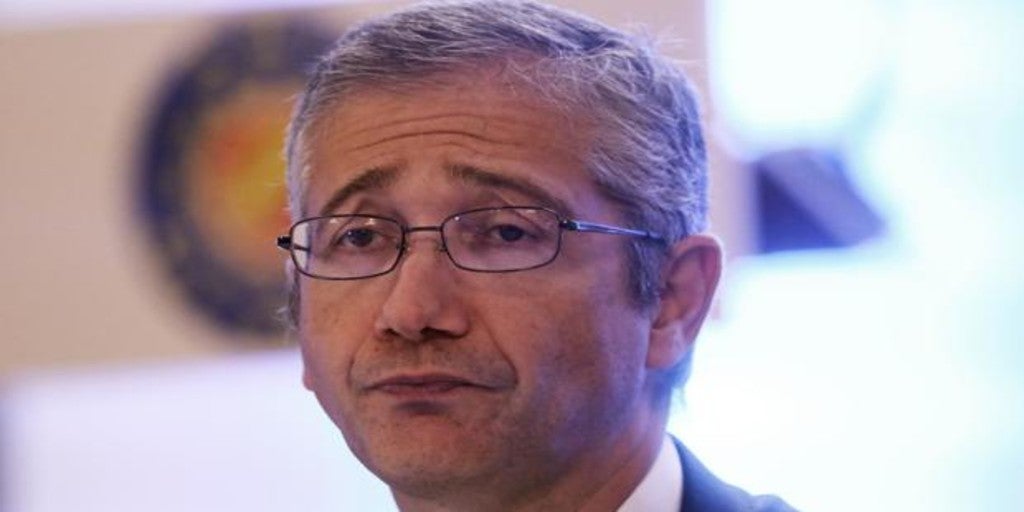 Madrid
Updated:
Keep

The digital euro is still far from being a reality. Thus, he recognized it the Governor of the Bank of Spain, Pablo Hernández de Cos, which pointed out this Monday that despite all the benefits that its implementation would bring "there are some risks that must be resolved before launching it." More specifically, the supervisor's leader pointed out that its launch "could significantly affect financial intermediation, replacing the means of payment now provided by the financial sector and the deposits now held by banks."
Thus, during the Annual Convention of the Financial Markets Association held this Monday at the Casino de Madrid, the Governor of the Bank of Spain assured that "although it is an opportunity, a decision on the digital euro has not yet been made.
We must continue to reflect on the risk that it can create relevant distortions in the financial system.
"It is clear that the use of a digital currency outside the issuing jurisdiction can increase the risks of substitution of digital currencies, can add international transmission of shocks and can alter the international role of currencies," said the Governor of the Bank of Spain.
But for De Cos, its implementation would also serve to tackle some of the accounts to be resolved by central banks. Thus, for the banking supervisor, the implementation of a community digital currency would serve to unify the European payment services, as well as to gain independence in a financial system "highly dependent on private payment circuits."
More spending on pensions
The Governor of the Bank of Spain has also warned about the increase in public spending that the new pension reform could bring, on which measures such as the indexation of pensions with the CPI and the elimination of the sustainability factor. Implantations that could charge state accounts by up to «four or five percentage points of GDP', If not compensatory measures are taken.
On the other hand, in a context where all market players are aware of inflation, De cos has pointed out that the objective of the European Central Bank (ECB) is to tackle it in the medium term and assured that in 2023, the rise in prices will still be below that set by the European supervisor in 2023. A figure below the threshold set by the ECB to raise interest rates.
The supervisor's leader did not comment on the takeover bid launched today by BBVA to its Turkish subsidiary, but positively valued the diversification abroad of Spanish banks in recent decades "which served as a counterweight in the crisis." "The profitability data confirm that these diversifications have been beneficial, but you have to be careful about the jurisdiction and market where you operate," de Cos clarified.