DAZN and YouTube will broadcast the women's football Championships until 2025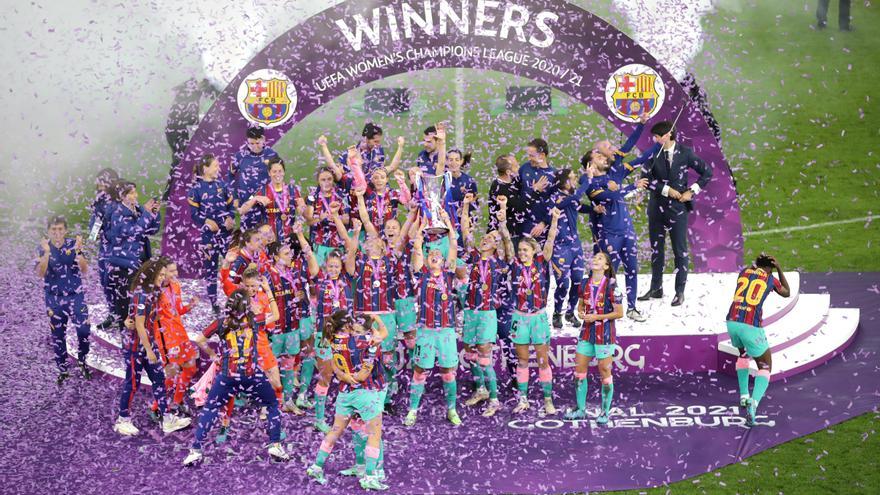 The global sports streaming platform DAZN has acquired the emission rights of the Women's Champions League globally and will be the global broadcaster of the competition for the next four seasons, from 2021 to 2025, with an agreement with Youtube until 2023 for its free broadcast.
DAZN has acquired the rights to the Women's Champions from 2021 to 2025 and, as part of this agreement, and in order to further boost the competition, the platform has closed a pioneering agreement with YouTube, which will allow offer the competition live and for free on the new DAZN channel on the social network, from 2021 to 2023.
During the first two seasons (2021-23), fans will be able to enjoy live and on demand of the total of 61 matches from the group stage onwards, both on DAZN and open on a new DAZN channel on YouTube. In the following seasons (2023-25), all 61 games will be broadcast live on DAZN, and 19 of them will also be available for free on the new DAZN channel on YouTube.
"East multi-year agreement grants DAZN exclusive rights worldwide, except Middle East and North Africa, where clips and summaries are included, as well as China and its territories. This is one of the largest broadcast deals in the history of women's football, "DAZN highlighted.
In addition, DAZN has launched a campaign under the title 'We All Rise With More Eyes' ('We all win with more visibility'), with which she launches her new UEFA Women's Champions League channel on YouTube, and which explains the "undoubted domino effect" that will cause more eyes to be placed on the top women's continental competition, which she has on Barça Femení to its current champion.
DAZN Group Co-CEO James Rushton said they are delighted to become the new global broadcaster of the UEFA Women's Champions League, and eager to start working with YouTube and Google to "bring the competition closer to the fans and make their players shine like never before."
"DAZN was created with the vision of making world-class sport more accessible and what is more accessible than centralizing, for the first time, rights and offering them for free on YouTube? This will make, overnight, the best women's football can be seen easily and for the first time from anywhere in the world, "he said.
For her part, the head of UEFA women's football, Nadine Kessler, assured that eThis agreement marks a "before and after" for women's football. "The partnership between UEFA and DAZN and YouTube ensures that all fans and all the people who love this competition can follow the UEFA Women's Champions League from anywhere in the world."