Day, time and where to watch the semifinal 2 of Eurovision 2021 on TV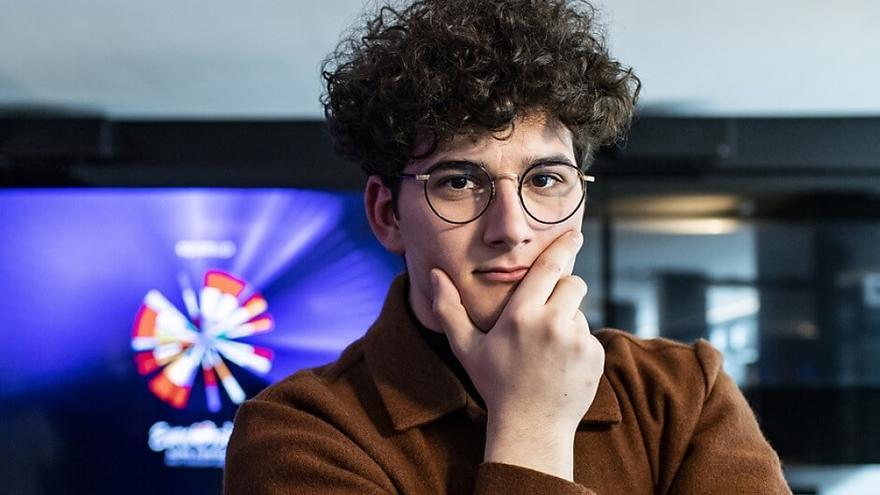 The festival of Eurovision 2021 continues with its main events throughout this week. After the dispute of the first semifinal, in which Malta beat all its rivals, it is the turn of the second of the preliminary phases, in which 17 countries will begin their participation on the stage of the Rotterdam Ahoy.
The format of the festival includes, as usual in recent years, two semi-finals prior to the final which will take place on Saturday. All participating countries will act in them, with the exception of the Netherlands, which act as hosts, and the members of the Big five (Spain, United Kingdom, France, Germany and Italy).
From each of the two semifinals, top 10 countries they will advance to the final on Saturday.
When is the Eurovision semifinal 2
The second semifinal will take place this Thursday, May 20, 2021 at 9:00 p.m., with the participation of 17 countries, including one of the favorites What Swiss, and other of the members who are giving the most to talk about, such as Bulgaria or Iceland. The performances will end at 11:10 pm, after which the participants will offer a press conference.
Where to watch the Eurovision semifinal 2 on TV
The semifinals, like the rest of the Eurovision Song Contest 2021, can be seen openly through Spanish Television. Specifically, it will be The 2 the channel in charge of transmitting the two initial rounds of the contest.
Order of action
1- San Marino (Senhit ft. Flo Rida – Adrenalina)
2- Estonia (Uku Suviste – The Lucky One)
3- Czech Republic (Benny Cristo – Omaga)
4- Greece (Stefania – Last Dance)
5- Austria (Vincent Bueno – Amen)
6- Poland (Rafal – The Ride)
7- Moldova (Natalia Gordienko – Sugar)
8- Iceland (Dadi og Gagnamagnid – 10 Years)
9- Serbia (Hurricane – Loco Loco)
10- Georgia (Tornike Kipiani – You)
11- Albania (Anxhela Peristeri – Karma)
12- Portugal (The Black Mamba – Love is on my side)
13- Bulgaria (Victoria – Growing up is getting old)
14- Finland (Blind Channel – Dark Side)
15- Latvia (Samanta Tina – The moon is rising)
16- Switzerland (Gjon's Tears -Tout l'univers)
17- Denmark (Fyr of Flamme – Ove os pa hinanden)