Davidovich's character is not enough to subdue Zverev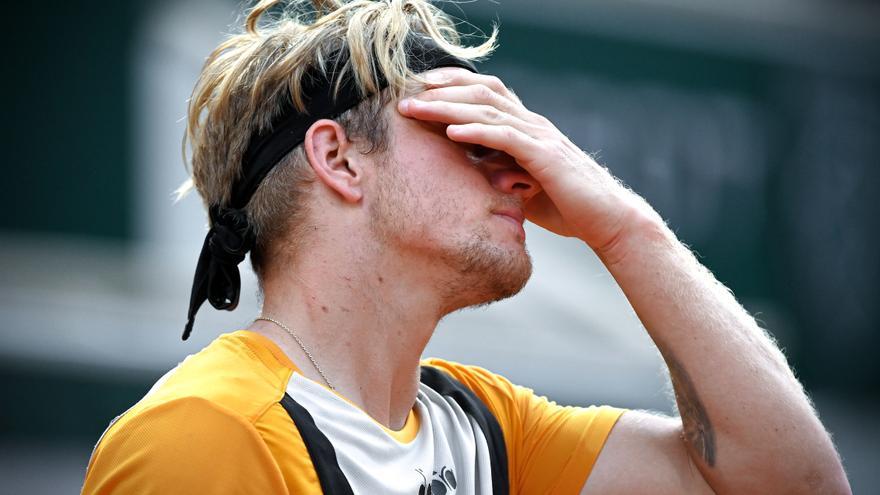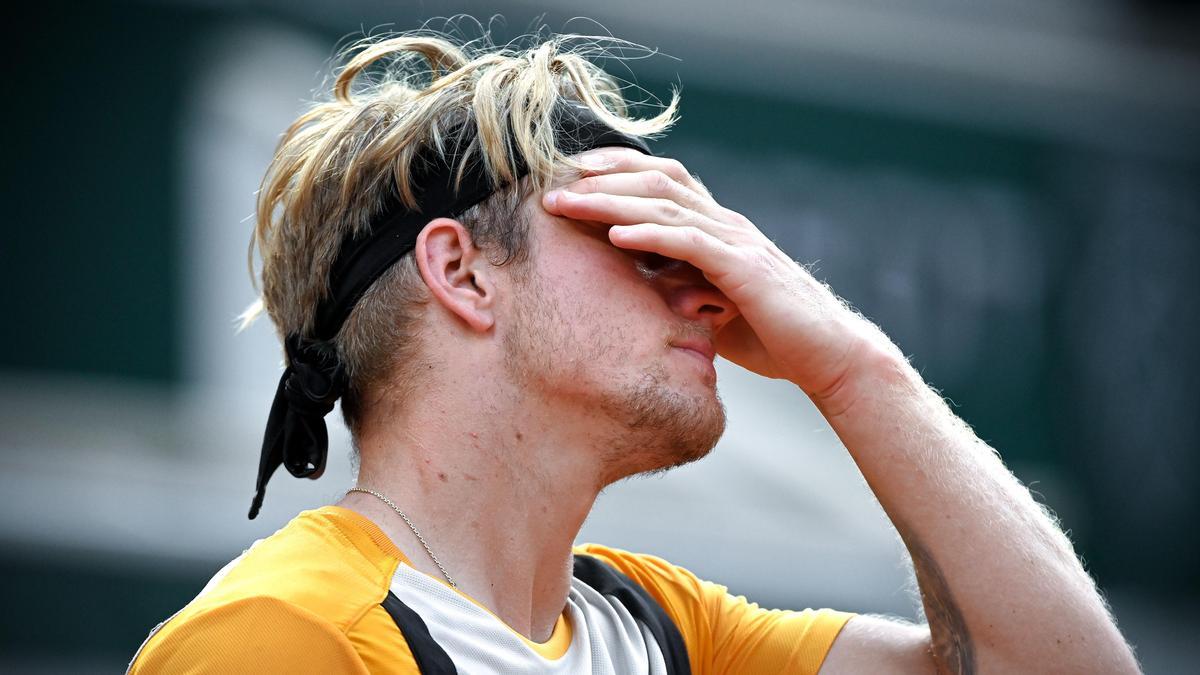 The genius of Alejandro Davidovich, that has bewitched during the present Roland GarrosIt wasn't enough to break the German Alexander Zverev, sixth racket in the world, who beat him in the quarterfinals by 6-4, 6-1 and 6-1 in one hour and 36 minutes.
The feat that the man from Malaga was trying to achieve was ambitious, reaching the semifinals of a Grand Slam for the first time in his career and doing it against one of the most fit tennis players of the moment.
His attempt lasted a set and then faded Before the push of the German, who plays for the third time a quarter in Paris and qualified for the semifinals for the first time.
His rival for a place in the final will come out of the duel between the Russian Daniil Medvedev, second in the world, and the Greek Stefanos Tsitsipas, fifth.
Davidovich leaves Paris with his head held high, having won his first Grand Slam quarter-finals and with high-quality brushstrokes on French clay.
The self-confidence shown on the track, his capacity for suffering and his physical endurance led him to advance after two matches to five sets, a particularly colorful and epic one against the Norwegian Casper Ruud, a renowned clay court specialist who he defeated with faith and quality.
It was his peak in a tournament that will undoubtedly be a step forward in the career of a tennis player who excelled after winning the junior tournament at Wimbledon in 2017, but then suffered a depression ravaged by high expectations and his rush to fulfill them.
It took him some time to channel his fury and in the last months he seemed to achieve it, as testified, before arriving in Paris, his semifinal in Estoril, his quarters in Montpellier and Monte Carlo or his third round in Rome.
The hatching came at Roland Garros, where he played a high-quality tournament, until he met a Zverev who was not willing to give him any concessions.
Although the Spaniard started fiery, who snatched the kick-off from the German, he was soon besieged with his service, subjected to extreme pressure from the German, who snatched it four times and had break balls in the other two during the first set.
He survived on the basis of breaks, three, but after breaking the last one in the ninth game of the first set He was at the mercy of the game of the German and was only able to add two more games throughout the game.
Zverev raised the level, continued to serve over 210 km / h and the Spaniard was condemned to survive the bombardment.
The duel, exciting until that moment, became a monologue by the German before a Davidovich who had lost the freshness of other days, unable to be the genius who bewitched Paris.