Davidovich is left alone at the head of the Spanish army in Monte Carlo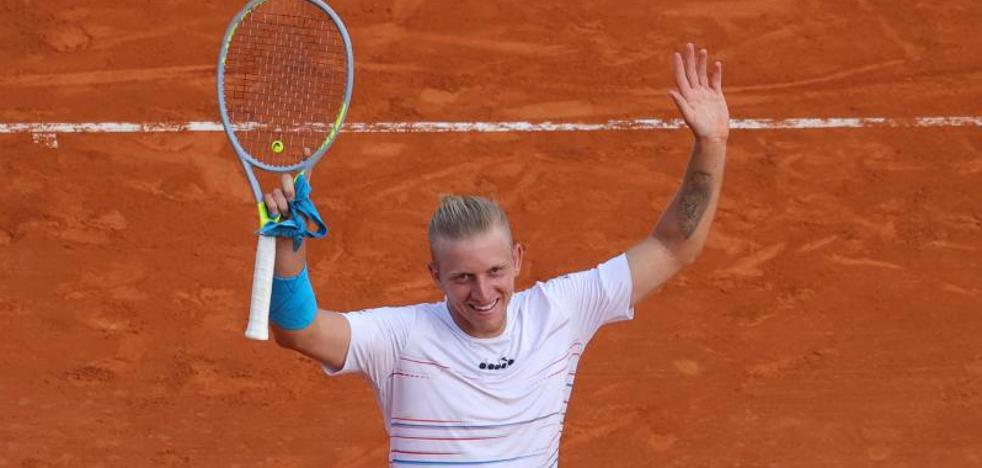 The man from Malaga beat Belgian David Goffin 6-4, 6-1 and repeats the quarterfinals on Monegasque clay
Alejandro Davidovich repeats for the second consecutive year in the quarterfinals of the Monte Carlo Masters 1000, the first major tournament of the season on clay. The man from Malaga defeated the Belgian David Goffin by a convincing 6-4 and 6-1, confirming the excellent sensations that had left his historic victory over the reappeared Novak Djokovic in the second round and meeting with the American Taylor Fritz for a place in the semifinals that Until now they have resisted the young man of Russian origin.
Davidovich exhibited absolute reliability with the first services and was relentless in the serve, defying that of his opponent. Once again he did not give a single ball for loss and despite complicating a first set that seemed to be in his pocket at 4-1 and several break points in favor in the sixth game, he stopped the threat of reaction from the experienced Goffin to close the first set with 6-4. In the second, and already in favor of the work, there was no color. The Belgian was not able to win any of his services throughout the set and avoided the 'donut' as best he could through a 'break' in the fifth game, when a resolution in favor of the Spanish was already in sight. fast. He recovered without a shadow of a doubt to seal the victory in one hour and 34 minutes of play on the clay of Monaco.
Davidovich is already the only survivor of the Spanish army in the Monegasque team, after the defeats of Pablo Carreño against Alexander Zverev, second seeded in the tournament, by 2-6 and 5-7, and Albert Ramos against the Polish Hubert Hurkacz with a score of 7-6 and 6-2. The Spaniard had no options against one of the best rackets on the clay court circuit, because after a first set of uncontested dominance by the German in which Carreño suffered from his problems with the serve, he ran into the forehands and the aggressiveness of the number three of the world from the bottom of the track. For his part, the Catalan was very close to winning the first set against Hurkacz, but gave up in the tie break and could not recover in the second and final set of the duel.