David DeMaría: "I don't know a musician who hasn't had to sell something to survive covid"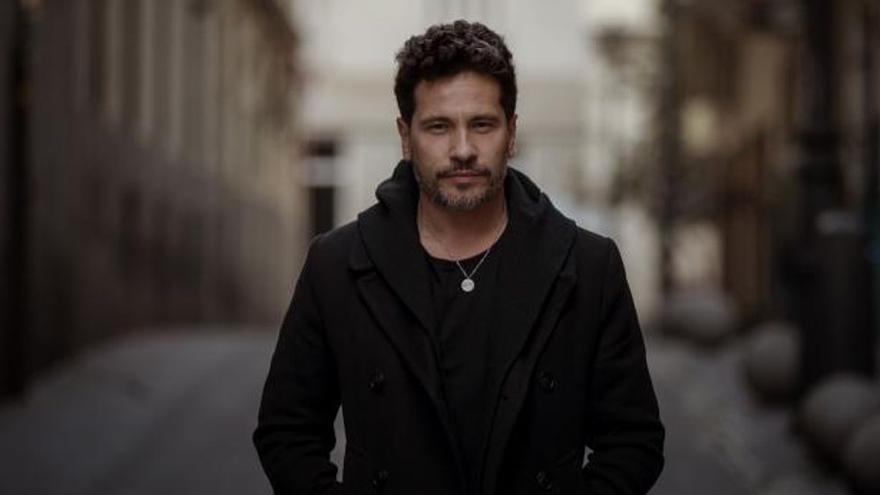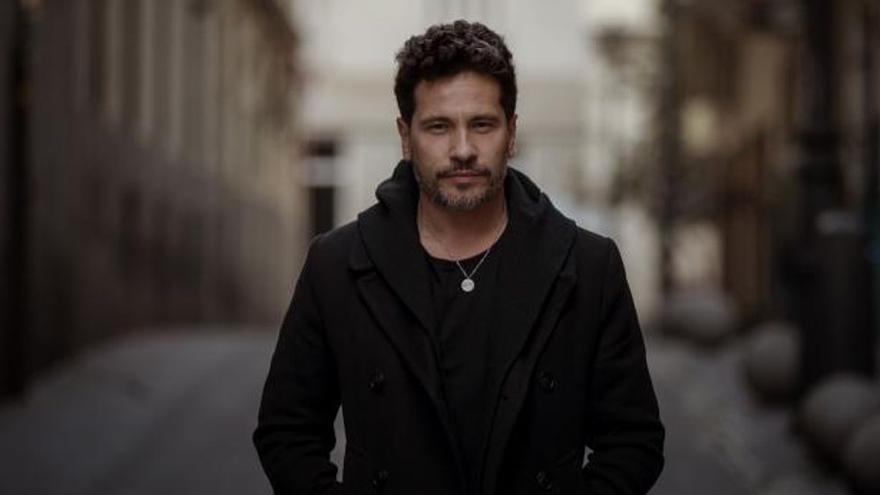 David DeMaría continues to enjoy like the first day of bowling and the stage. are already 25 years on the road, which doesn't weigh him down, although now he sometimes feels "more composer, producer and musician than artist". He thus confesses it in a telephone conversation with Diario de Ibiza.
What do you have prepared for the public? Ibiza?
The live show is very much based on my last album, on 'Capricorn', but at concerts I like to take a tour of my entire career, so songs like 'Barcos de papel', 'Precisely now', or ' Withered petals'. I am accompanied by a band of very mestizo musicians. It's what I also try to give away in a live show like this, where the audience is very heterogeneous. In these cases we try to put on a very energetic concert, more than what one might expect a priori from a David DeMaría performance.
As difficult as the pandemicyou will savor each concert more than ever.
After these two years that we have been, each concert is a celebration, the celebration that we are alive. You even get nervous when the date approaches. And even more so now, when we're in full rehearsal, because it's been like two months since I've played with the whole band and I'm one of those who likes to get on stage with the repertoire deep inside to be able to transmit it. The 'Capricorn' album opens with a song called 'New life', written in December 2019, and it is what we are facing in 2022, a new way of life. We hope that this is an impulse to go upwards and that the new generations do not miss out on what live music is and a concert by an artist with a career spanning nearly 30 years, if we add the time of the institute and the Kelliam group. 71.
What do you keep of that young David DeMaría who began his solo career 25 years ago?
When entering the rehearsal room and getting into the van on the day of the gig, I think that same spirit of the 18, 19 or 20-year-old kid who achieved the dream of signing with a multinational company and having his albums released remains. I still feel this same bug, it's the magic that the spirit of the road has and of having poured your life into live shows and on tour. There are also scars. No one told you how hard it is and how many thorns there are on the way. Reaching alive musically speaking, healthy and keeping the soul, at this stage of a musical career I celebrate it as a beautiful victory over destiny, because it is quite complicated to dedicate your life to music. The therapy of composition and study has saved me.
At this moment, what do you enjoy more, composing or being on stage?
Sometimes I already feel more like a composer, producer and musician than an artist who has to be defending his work and go with the times, with what the industry and the radio formula are asking for. That makes it very difficult for those of us who bet on the race for the marathon, for the long haul, more than for the sprint of a fashionable song or a style that is worn. What I like and what has kept me alive for so many years has been the laboratory, being in the middle of writing songs for other artists or for oneself. It's what I occupy the weeks when we're not in concert, that and fatherhood. In any case I still feel very energetic and I think the best is yet to come, regardless of how the new styles, industry and digital platforms are, which have changed the rules of the game. You have to adapt and I like to mature with the times and with what I say.
Thinking of his references in composition, Manuel Alejandro comes to mind, who is also from his land.
For me, Manuel Alejandro has been much more of a reference than Julio Iglesias. The life of a singer like him scares me, vertigo, but that of a composer makes you keep your feet firmly on the ground, not lose sensitivity and prevents a character from growing or concepts changing in writing and, For me, Manuel Alejandro is an example of that.
The first 'single' from 'Capricorn' came out in early March 2020. The pandemic disrupted all plans for the new album and the tour...
Yes, the album came out in May and we delayed it until September thinking that that month things would go better to be able to tour and promote in situ, but the third wave came, then the third, then the fourth, then the fifth... .and that was delaying everything. In 2021 the concerts were few, but very special. We return to this 2022 as if we were starting over with this album. What happens is that we have already been adding many more songs from the entire trajectory to the repertoire because the tour of 'Capricorn' has been postponed with the celebration of 25 years. I hope there are no more variants of this damn virus and we can have a beautiful and intense spring and summer.
To what extent has covid hurt the music sector?
It has been unimaginable. Those of our generation had not known such a drastic break. Imagine two seasons in a row without hitting the road and having no income while expenses remain the same. I don't know musicians who haven't sold guitars, instruments, their house and even their soul to the devil. In our sector, especially, we have hit rock bottom. From now on, hopefully, everything has to go up.
Are you already working on new themes?
I live with a permanent song in my head, I am always in constant creation and composition. That's what I'm focused on, in addition to the tour and the 25-year celebration, and my son, who is the absolute priority.