David Cantero receives the AstraZeneca vaccine: "A responsibility that we all must assume"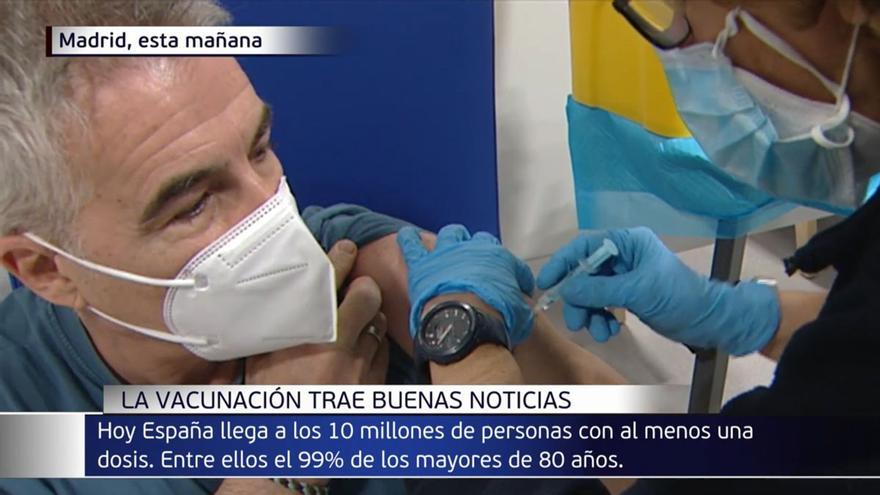 David Cantero has starred this Thursday in one of the pieces of its own newscast. If a few days ago Ana Rosa Quintana he left his program in full direct to go to get vaccinated at the Wanda Metropolitano, today it is the turn of the presenter of 'News telecinco'.
In Spain they have already been exceeded the ten million vaccinated with at least one dose, and among them is Cantero. The journalist went to the Zendal Hospital in Madrid this morning to receive the AstraZeneca vaccine, as revealed by his partner Isabel jimenez in the newsletter. "Mari Angeles, a retired nurse and vaccination volunteer, has been in charge of giving David the first dose of AstraZeneca", the journalist commented in the newscast.
Cantero, who after being vaccinated has gone to his job, has acknowledged that it is "a joy to have received that puncture." "I'm in awe, cheer up and don't hesitate", added to remind that vaccines are safe. An important message that he has also spread on his Instagram account: "It is a moment of happiness and a responsibility that EVERYONE must assume without fear, with joy, as soon as possible, as soon as they touch us and they call us ".