Dave Grohl Mourns Over Taylor Hawkins On Foo Fighters Return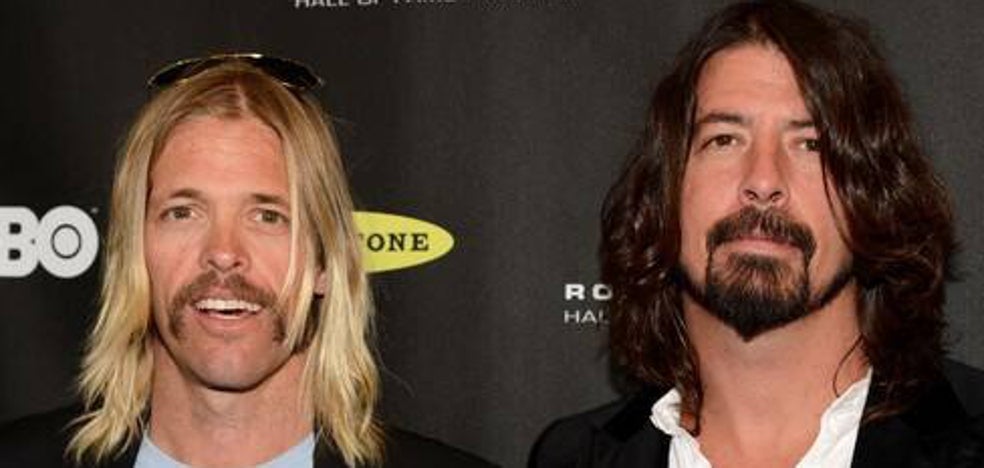 The vocalist and guitarist of the American band collapsed when he paid tribute to his "friend and brother", the group's drummer who died suddenly last March in Colombia
The emotion got to him and paralyzed him. Foo Fighters vocalist and guitarist Dave Grohl broke down in tears during the group's tribute to Taylor Hawkins, the band's drummer who died last March at the age of 50. It was on Saturday night, at a tribute concert to Hawkins that brought together artists like Paul McCartney, Liam Gallagher, The Pretenders, Stewart Copeland (The Police), Brian Johnson (AC/DC), Kesha, at Wembley Stadium, John Paul Jones (Led Zeppelin) or Roger Taylor and Brian May (Queen), among many others.
Grohl couldn't hold back his tears as he sang 'Times Like These'. It was the first time he had performed it without his "brother and friend," and his voice cracked. The audience comforted the speechless singer with a warm ovation until he was able to resume the song.
Hawkins' 16-year-old son, Shane, picked up the drumsticks to perform the song "My Hero" on drums with his father's band. The tribute meant the band's return to the stage after five months in silence due to the death of Hawkins, who died suddenly on March 25 in a hotel room in Bogotá, where the band was supposed to perform.
Foo Fighters decided to cancel his tour and did not return to the stage until last Saturday, in which it was the first of two concerts in memory of his drummer. The last of the mini-tour will be on September 27 in Los Angeles and Alanis Morissette and the Red Hot Chili Peppers have confirmed their participation.
Decisive

Despite not being in the initial lineup, Hawkins was instrumental in the creation of the Foo Fighters and one of their engines. He prompted Grohl to found the band. The death of Kurt Cobain, leader of Nirvana, the legendary group to which Grohl belonged, was a heavy blow for him and he even considered leaving music. But in 1994 he founded the Foo Fighters and three years later Hawkins joined as a drummer.
"Taylor and I are like brothers. We are both best friends. You find few best friends in this life. Taylor and I were separated at birth," Grohl said of his colleague, to whom in 2005 he dedicated the song "On the Mend" to thank Hawkins for his support in overcoming addictions, after an overdose of heroin in 2001 almost cost him life.
The toxicological report carried out in Colombia located a dozen substances in the body of Ha de Taylor Hawkins, including opiates, marijuana and antidepressants. But forensics did not determine that the drug mixture was the cause of the musician's death.