Dave Bridge. c7 | Canary Islands7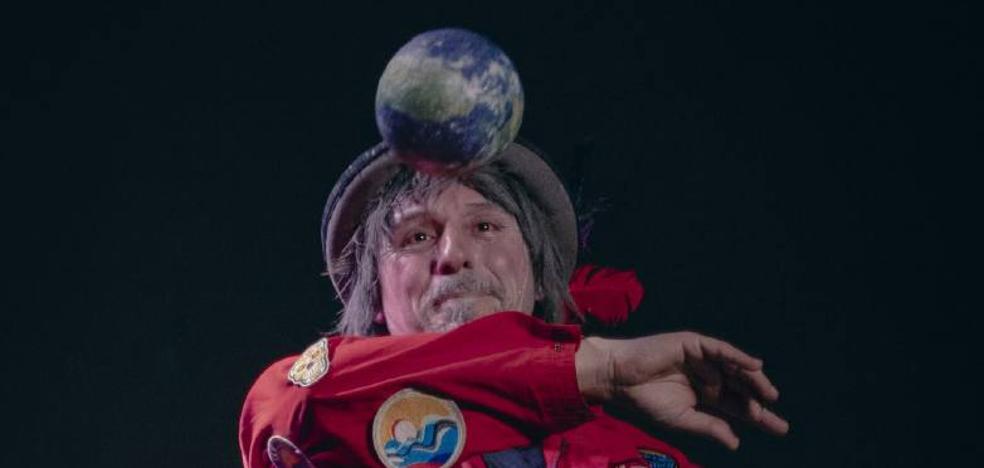 The festival of the capital of Gran Canaria opens registration for the course taught by José Piris and Davel Puente
The
26th edition of the Festival of Theatre, Music and Dance of Las Palmas de Gran Canaria which will be held between 1 and 18 September, will host as part of its program the course 'The clown, the aristocrat of the circus (clown and circus course)', which will be given by the director and founder of the International School of Mime and Gestual Theater Nouveau Colombier, José Piris, and the circus artist Davel Puente.
The initiative will be developed
between the 12th and 16th of next month at the Castle of Mata. Just one day later, on the 17th, the Palacete Rodríguez Quegles will host the
end rendering carried out by the participants of the activity.
The training will cost
50 euros and has a number of 20 places that require prior registration.
This is the
second consecutive year that Piris takes charge of a pedagogical project within the framework of the
You move, where already in 2021 he directed the Modern Mime Workshop. As in the last event of the Festival, this year the course is aimed at
people with basic knowledge of the subjectspecifically, on clown, juggling technique and manipulation of objects.
Those who are interested in participating can still submit their application via email
[email protected]where they must attach their professional resume and experience.
In the afternoon

The classes will take place between September 12 and 16, from 4:00 p.m. to 9:00 p.m., at the Castillo de Mata. The training is divided into two parts in which the students will immerse themselves in the knowledge of the comic and gestural body of the clown and how the gesture defines the clown in his art of being a clown; as well as delve into the
application of circus games and techniquesin particular the manipulation of hats, to add skills and abilities to the clown in the circus.
A learning that the participants will be able to show in the acting directed by José Piris and Davel Puente that will take place on Saturday, September 17, at 7:00 p.m., in the
Rodriguez Quegles Mansion.
For its 26th edition, Temudas will have a program that, for the first time, focuses on the surroundings of the
Alfredo Kraus Auditorium. The Plaza de la Música will debut as the epicenter of the cultural explosion that the capital will experience for just over two weeks in which
41 local, national and international companiess will bring their proposals.