Data from 500 million LinkedIn users exposed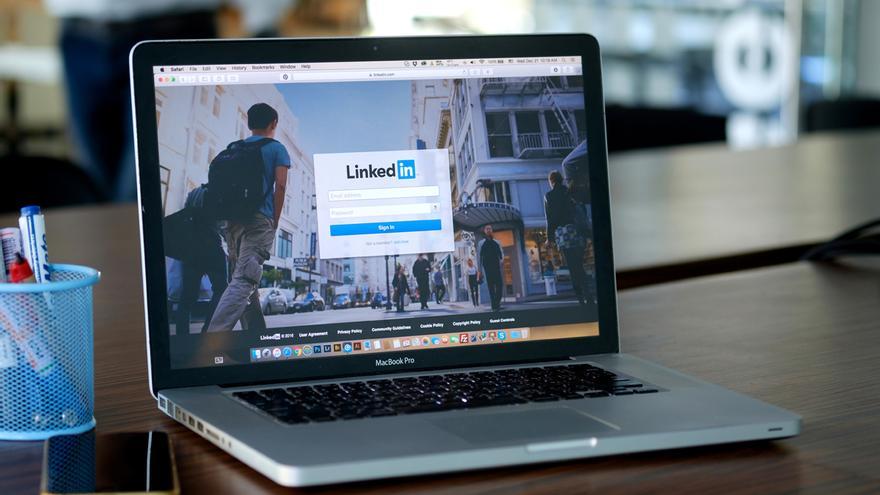 If you have an account in LinkedIn your personal data could have been exposed to hackers. And it is that the information of up to 500 million users of the social network of professional contacts owned by Microsoft has been leaked to a forum piracy digital. The news comes shortly after a security breach was uncovered that has exposed a similar amount of data from Facebook.
The usurped LinkedIn data includes full name, gender, number of telephone and email of its users as well as the personal and professional information detailed in their biographies. More sensitive data such as credit cards or legal documents would not be affected.
The cybersecurity portal Cybernews, which advanced the news, explains that the hacker author of that cyber attack is putting up for sale the package of 500 million usurped data for a four-digit sum that could be paid "presumably in Bitcoins." In the case of Facebook those stolen data was leaked for free.
To prove the authenticity of that data, the hacker is selling a package of two million pieces of data for as little as two dollars. Although Cybernews has confirmed that these data are real, it is unknown if they are updated data or are from previous security breaches from LinkedIn.
Cyber ​​attack risk
As has already happened with Facebook, it is noted that the data extracted from LinkedIn can be used by others hackers to carry out cyberattacks of different sign. Thus, phone numbers and email addresses can be used to send millions of fraudulent and virus-containing messages to try to penetrate users' computers to steal their accounts. That method is known as phishing.
Faced with this situation, experts recommend taking steps such as changing the passwords LinkedIn for new and more complex ones, activate two-factor authentication to verify that you are the one who enters your account and be attentive to any type of suspicious message that you may receive. Combining that data with data stolen from other attacks on other networks can help them create more detailed profiles of their victims, making their messages more compelling.
Cybernews also recommends using its database portal so that users can find out if their email has been compromised.