Darío Brizuela leaves the Students and signs for Unicaja | sports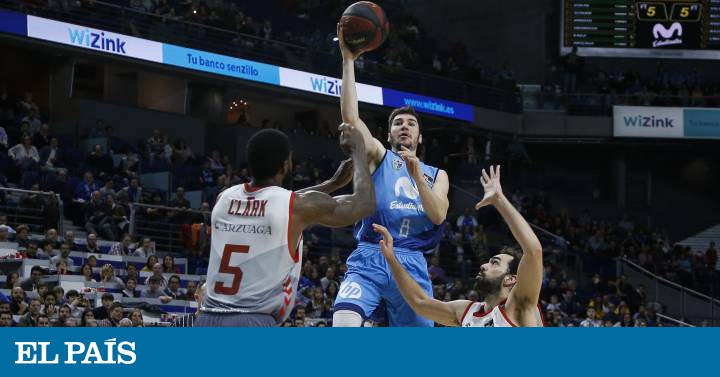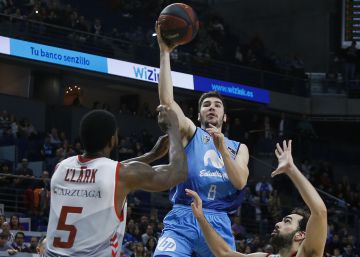 Darío Brizuela is already a new Unicaja player after the agreement reached between Movistar Estudiantes and the Malaga club "after the player decided not to continue in the discipline of the collegiate club. His decision urges the club to begin and close the negotiations of the transfer agreement with Unicaja, "explains the Magariños club in a brief statement in which he wishes" the best of luck "to the player in his professional future. Unicaja assumes the card of Brizuela, 25 years and 1.96m, and pays around 200,000 in concept of transfer. The march of the canterano, enlarges the crisis of the collegiate group, last in the classification of the ACB with only three victories in 11 days.
Donostiarra by birth and school squad since 2011, with 16 years, Brizuela completed last year his best season in the elite, in which he finished as the fourth leading scorer of the competition. Psychology student, passionate about the Premier and Arsenal, and cocapitan premature Is your (together with Edgar Vicedo), Brizuela was facing his last year of contract and became one of the jewels of the national showcase. "Many brides will come out but hopefully we can keep him to build the team around him," said the historic Nacho Azofra before summer, now a coach at the school quarry. Among those girlfriends, Valencia appeared strongly, but the Students, taking advantage of the right of first refusal, matched their offer and managed to retain him, in an agreement that included the renewal of his contract for a season.
The appearance of Brizuela returned to polish a quarry that, between 2006 and 2016, had three players in the first round of the draft of the NBA (Sergio Rodriguez, Lucas Nogueira and Juancho Hernangómez), but in the last decade (with two administrative declines in between) he has only managed to consolidate two players in the first team, Vicedo and Brizuela himself, international both in the qualifying windows for the World Cup. From El Chacho in 2005 until his arrival at Scariolo's group, no student wore the red one while in the Ramiro. Carlos Suárez, Germán Gabriel and Jaime Fernández did so after leaving the club heading, precisely to Malaga. "I hope it is a good year, not to have trouble … and if we can dream, better," said Brizuela after renewing with the Students on August 5. None of his wishes has been fulfilled and, with the Students in the last place of the table, he has finished packing his bags to play at Martín Carpena.
You can follow EL PAÍS Sports in Facebook, Twitter or subscribe here to the Newsletter.