Darias trusts that the Spanish vaccine 'Hipra' will join the repertoire of the fourth dose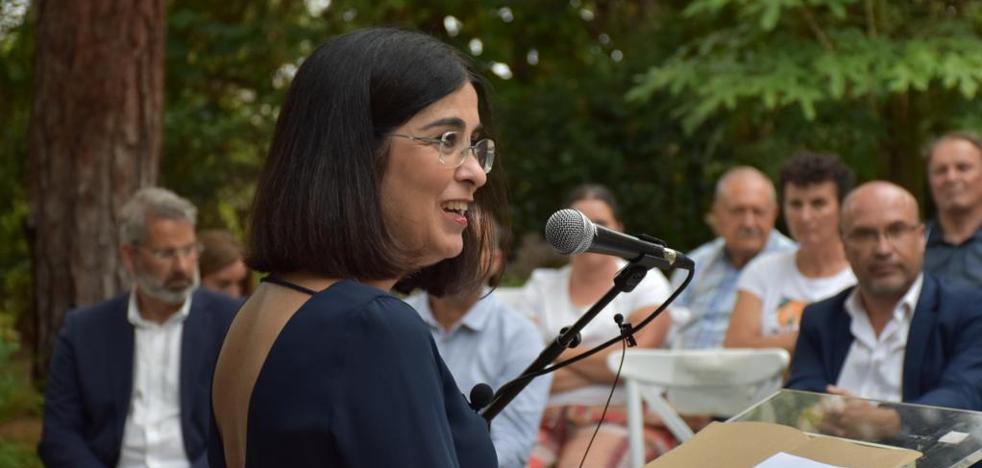 According to the Minister of Health, Spain supports this vaccine "being a reality", in a statement at the end of the act of adhesion of the Commonwealth of the North of Gran Canaria to the Fast-Track Cities network
The Minister of Health, Carolina Darias, has celebrated the "excellent news" that the contract for the purchase of
250 million doses with the Spanish vaccine 'Hipra' by the European Union and the Authority for Emergency Health Response (Hera).
For Darias, it is "very important" news for the vaccine, which is now "under analysis by the European Medicines Agency", and has pointed out that "all hopes are pinned so that, when the inoculation period begins
the fourth dose 'Hipra'has already been incorporated into that portfolio of vaccines«.
Spain, he said, has made a "commitment to this pharmaceutical company, which has to do with the importance of collaboration
public-private» and «the good results it has given us».
For this reason, the Government of Spain "supports this vaccine to be a reality" and in this way also "
the first Spanish and European vaccine«.
That the fourth dose is inoculated with Hipra, he pointed out, "will depend on the Authorization of the European Medicines Agency."
Regarding his possible candidacy for the next elections, he did not want to advance data, pointing out that he is «
concentrated and committed to her tasks as minister» which are «fighting against a pandemic and vaccinating an entire country» that is already «a world reference in vaccination».
Among the most outstanding data, Darias has emphasized that "more than 95 million
inoculated vaccines» as well as »80% of people over 40 years of age with the booster dose».
The minister's statements to the media come at the end of the accession act of the eleven municipalities that make up the Mancomunidad del Norte de Gran Canaria to the Fast-Track Cities network (cities and municipalities with a rapid response to HIV/AIDS), promoted by the Ministry of Health and the Spanish Federation of Municipalities and Provinces (FEMP).