Darias calls on companies to decide on the use of the mask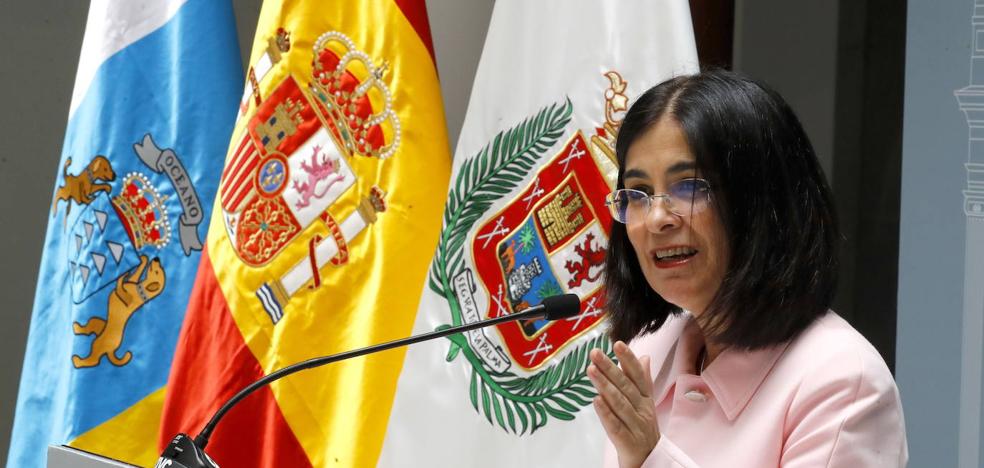 The minister categorically affirms that it will be mandatory in all transport and in pharmacies
The Minister of Health, Carolina Darias, detailed this Saturday that the companies will be responsible for ruling on the use of masks in the work environment, after the end of their mandatory use indoors, which will come into force next Wednesday, April 20, as announced at an event in Las Palmas de Gran Canaria. Darias explained that the occupational risk prevention services will be in charge of determining the mandatory areas for the mask, however "the specification will be in the Royal Decree that will be published on Wednesday in the BOE."
The minister announced the end of the mandatory use of masks indoors on April 6, after the Interterritorial Council of the National Health System (CISNS) in Toledo, "for logical reasons", since "this was the moment" for the epidemiological situation and "the very high vaccination coverage".
Also, Darias has granted an interview to El País this Saturday, in which he has given more details about what the scenario will be like from next Wednesday. Darias advocates making "responsible use" of the mask, even if it is not always mandatory. «Yes, it will continue to be inside the centers, services and health establishments. This includes pharmacies, hospitals, health and blood transfusion centers », he assured. In addition, he has added that it should be mandatory in transport "by plane, by rail, by bus, by subway and also in ship transport, indoors." «There is no exception in public transport. You have to wear it in everyone », he stressed.