Darias announces a fourth dose of anticovid vaccines "for the entire population"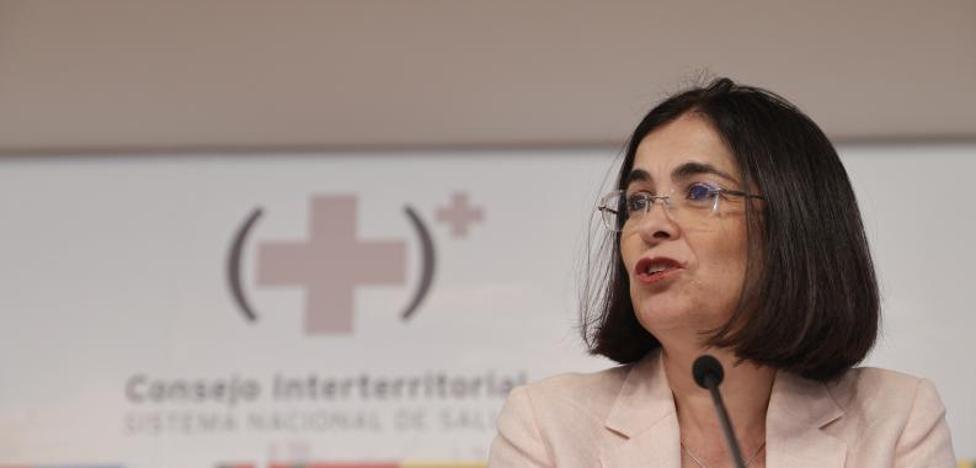 The inoculation campaign will begin in the fall, when improvements in the current vaccines are expected to deal with the new variants
The Minister of Health, Carolina Darias, assured this Thursday in statements to La Sexta that there will be a fourth dose of vaccines against covid-19 for the entire population, and not only for those over 80 years of age, as was being studied.
The Public Health Commission has made this decision and has set the time for inoculations in the fall, when improvements in vaccines are expected to deal with the new variants of the coronavirus. Darías' announcement comes just a few hours after he said in Valencia, where on Wednesday he chaired the Interterritorial Health Council, that the application of a booster dose was still being studied, but only for those over 80 years of age, some three million people, but not "to the entire population", as he has pointed out in La Sexta.
The minister's announcement comes at a time when covid cases remain at low levels (the cumulative incidence in those over 60 years of age, the only one measured in the 'flu' phase, stands at 590 cases, nothing to do with the 3,400 last Christmas). In addition, hospital occupancy due to covid in Spain "is tremendously stable", said the minister, in the range of 5% and recalled that the BA.4 and BA.5 omicron variants have gained ground in recent weeks "without this lead to greater severity in cases. And that success is thanks to the vaccination campaign. In fact, the risk of hospitalization in those over 60 years of age was reduced by 63% in the first two months of 2022 and that of death, by 57% thanks to injections.
Since last April, the Ministry of Health was studying extending the fourth dose of the covid-19 vaccine to the more than three million Spaniards over 80 years of age or who live in nursing homes. At that time, the people consulted from the Vaccine Conference indicated that the second memory shot was going to start being administered in May. Now it is known that it will be from autumn "and the entire population", that is, several million more people. By those dates, the first Spanish vaccine, that of the Hipra laboratory, could have already been approved.
Right now, 350,000 immunosuppressed people (people who have received transplants, are being treated for cancer or are over 40 with Down syndrome) have already received that fourth vaccine.