Daniel Suárez wins the Canarian Mounts tournament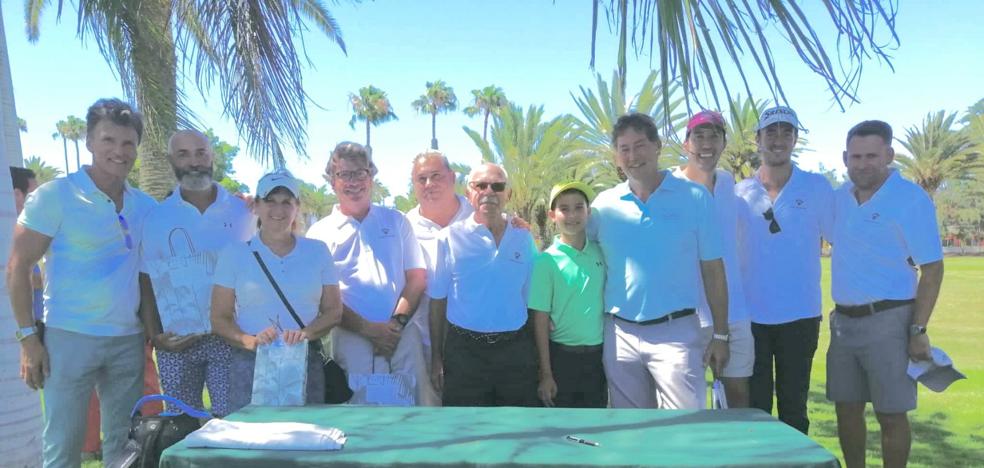 Golf
With 35 points, he reigned in the 'scratch' category of the fourth qualifying round of the Maspalomas Cup Circuit
Daniel Suárez was proclaimed the winner with 35 points in the scratch category of
XI Canarian Mounts tournament, fourth qualifying round of the XXIV Maspalomas Golf Cup Circuit that took place today, Saturday, on the excellent Maspalomas Golf course with the participation of 108 players. The day was sunny with a light breeze that predicted a good day of golf for all the participants.
In the first category of men, victory went to Are Gundersen with 38 points and second place to
Julio Gomez with 36 points. Ignacio García Rolland prevailed in the second category, adding 36 points at the end of the tour, seconded by Antonio Guerra with the same points but higher hcp.
The third category went to
Gilbert Moreno after an excellent run with 44 points leaving Alvaro Zafra in 2nd place with 39 points. The award for best ranked senior player went to David Callow and the award for best ranked lady went to Jeanette Baldemark.
Julio Gómez finished in second place in the men's category, after Are Gundersen

The special prizes went to Aarón Cazorla for the longest drive for men at the 9th hole, for Conchi Monzón for the ladies at the 10th hole, who was also the winner of the closest ball to
flag on hole 3. The closest ball in the men's category at the 16th hole went to Fernando Company.
The winners obtained as a prize their classification to play the Grand Final of the Circuit to be held at Maspalomas Golf on August 28, stays at the Hotel Parque Tropical, Hotel Servatur Puerto Azul and El Borbullón Casa Rural, health and beauty vouchers from Hospitales San Roque Universitarios, Candino watch, Arehucas 18-year-old bottle and Cava Freixenet as well as Taylor Made, Galvin Green and Titleist golf equipment.
Prizes for all participants

The XI edition of the Montajes Canarias tournament had the collaboration of Candino, Mis Hijos Bakery, Novell cafes, Mahou, Frimancha Canarias, Obsidian Gin and Vodka Blat, Arehucas and Miranda BQ Meloneras.
Likewise, all those present were informed of the celebration of the fifth round of the circuit, the Canarian Golf Federation tournament, which will be held at Maspalomas Golf next Saturday, June 18, a tournament that will be played under the individual stableford modality.