Daniel Johnston, independent rock cult singer-songwriter dies | Culture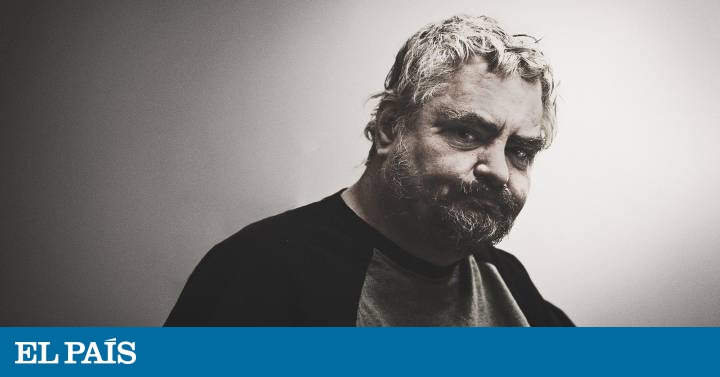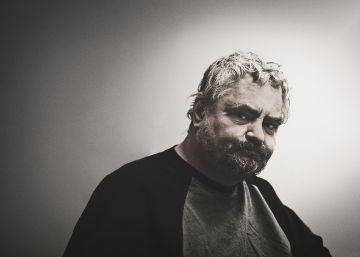 Daniel Johnston I was obsessed with love and was very afraid of the devil. You could take a tour of your discography just by jumping out of love –Silly love, Crazy love, I live for love– to fear –Evil magic, devil town, Don't Play Cards With Satan– and in between this tension find all the tenderness, honesty and humor that made him a cult musician of American popular music. Johnston (California, 1961) suffered from a very young severe bipolar disorder and psychotic outbreaks. This Tuesday he died of a heart attack at his parents' house, in Texas, after being hospitalized days earlier for liver problems caused by decades of psychiatric medication.
His third obsession was fame. "Hi, I'm Daniel Johnston and I'm going to be famous," he used to say to any stranger he crossed the streets of Austin, where he moved in the late seventies with his four brothers and his parents , a family of Pentecostal fundamentalists. And the fame for him were the Beatles. Everyone wants to be like The Beatles, / I also", He sang already in 1983.
Every penny he earned at that time serving hamburgers in a McDonalds spent it on buying cassettes where he recorded his homemade songs, colored them by hand with his drawings and gave them away on the street to anyone who seemed interested. Like Laurie, a girl who worked in a record shop and one day threw a kiss at her. Since then he became his muse, his platonic love. Laurie also has a song: She always made me feel at home / with her I never felt out of place. Although, in the fiction of the musician, he married an undertaker, had a son and stayed forever not as a person, but as a memory.
They started the nineties and were the times of the explosion of alternative rock in the US and the hunting of multinationals in search of the last treasure indie. Sponsored by big names like Sonic Youth, I Have It, Teenage Fun Club or Buit To Spill, he got to record in a major. The 1994 album, Fun, for Atlantic, it was a commercial disaster, and at the same time one of its compositional tops. With a more polished sound than its initial and characteristic scrapped lo-fi, Johnston sounds full of confidence. So much to recover your keyboard on round themes like Delusion & Confusion or My Little Girl.
Kurt Cobain was one of his fans. He mentioned one of his albums among the most influential of his life and the photographs of the leader of Nirvana with the t-shirt of the frog Jeremiah, one of Johnston's classic drawings, are an icon of the nineties. The prestige accumulated by the Californian during these decades can be measured by the members of his band during his 2017 tour: members of Wilco, Built to Spill and Fugazi accompanied him two years ago in which he was already promoted as his last exit to the Road for the worsening of your health.
In 1985, a twenty-year-old Johnston with bangs and pink cheeks – far from the scruffy image, dark circles, sunken cheekbones and mumbling mouth for decades of medication – won a contest on MTV. Three years later he was admitted to a psychiatric hospital after attacking Steve Shelley, the drummer of Sonic Youth. Upon leaving, the first thing he did was give a concert at the totemic New York club CBGB. Two years later I was playing for thousands of people at the Austin festival. During the trip back to Houston in his father's private plane he suffered a psychotic outbreak. He tore the keys of the device in flight and threw them out the window. Father and son came out unharmed. The adventures of the man obsessed with love and the devil were portrayed in 2006 in the documentary The devil and Daniel Jonhston, awarded in Sundance.
. (tagsToTranslate) die (t) daniel johnston (t) singer-songwriter (t) cult (t) rock (t) independent (t) American musician (t) influential (t) (t) underground scene (t) (t) year (t) 80 (t) have (t) die (t) 58 (t) heart attack (t)



Source link