Daniel Ek, the Swede who devised Spotify retired in a cabin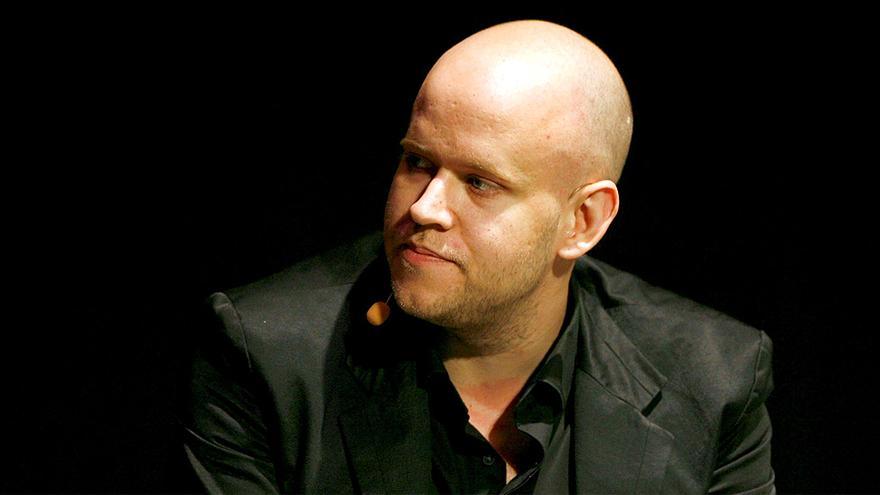 Neil Young referred to as the "big problem" of Spotifybut in Sweden he is known for being one of the greatest young prodigies in the country. At 38, the businessman and prolific entrepreneur daniel ek He has become one of the most powerful and influential men in the music industry thanks to his greatest creation, an on-demand music platform that has transformed the sector and that in recent days has grabbed headlines due to the controversy with the comedian's anti-vaccine podcast Joe Rogan and for his sponsorship agreement with Futbol Club Barcelona.
His estate is currently valued at about $3 billion, according to Forbes, but that wasn't always the case. The son of a mechanic and a babysitter, Ek was born on February 21, 1983 in Ragsved, a "pretty tough" suburb of Stockholm, as he explained to the Financial Times. When he was five years old, his parents bought him a computer, a gift that would mark his life. Thus, he began to show his interest in the technology business since childhood and When he was only 14 years old, he began to design web pages and sell them to his clients.. While his classmates were playing games and growing up away from big responsibilities, he saw an opportunity on the Internet, in the midst of the dot-com bubble. He recruited a team of up to 25 high school classmates and set up a first business project with which he came to earn up to $50,000 a month, more than his parents combined.
After finishing high school he began to study engineering at the Royal Institute of Technology but after eight weeks he left when he saw that the first course would be devoted to mathematical theory. Ek focused on developing his career as entrepreneur and, after working on platforms such as the digital marketplace Tradera – which eBay would end up buying – he founded the digital advertising start-up Advertigo. His creation was so innovative that, in 2006, the marketing company Tradedoubler paid him almost a million dollars for his project and earned another one from the sale of patents.
From depression to renaissance
At only 23 years old Ek was a millionaire. Then came the parties in mansions, the excesses and sports cars. But assuming so much success at such a young age is not something easy, and it took its toll on Ek. "Going to expensive nightclubs and spraying people with champagne was not something for me, I felt empty after doing it," he confessed to the 'Financial Times'. "I was deeply unsure of who he was... I thought he would be a much cooler guy than he was," he explained to Forbes.
Depressed, he sold some of his property and withdrew from the business frenzy to retire in a cabin in the woods near his parents. After creating three technology companies in a few years, his mind needed a break and among the trees he found a place to meditate and play guitar, bass, drums, piano and harmonica, his other passion. It was during this period of relaxation and artistic exploration that he began to meet with the billionaire investor Martin Lorentzon and to think how to disrupt the stagnant music industry.
With the advent of the digital age, music was at a crossroads. After opening the door to the sharing of songs between users, the platforms of illegal music download – like Emule, Kazaa or Ares Galaxy – proliferated while the industry was desperate, unable to get people to pay for their product. Rather than fold, in 2006 Ek and Lorentzon founded Spotify, a large digital music library that would start operating in 2008. "The only way to solve the problem was to create a service that was better than the piracy and that it compensate the industry", he would later explain to the 'Telegraph'.
Nearly 13 years later, that idea is the biggest music platform of the world. It has 406 million monthly users worldwide and 180 million paid subscriptions. Although it accounts for 31% of the music streaming market, the company has not yet been profitable on a stable basis. Ek owns about 9% of the shares but has 37% voting control. That success has also been accompanied by controversy, such as the accusations that Spotify does not pay artists enough or the current protest against the Joe Rogan podcast.by far the most listened to on the platform, for inviting vaccine critics and making racist comments in the past.
Fan of Arsenal and the music of Daft Punk, Radiohead and the Beatles, Ek has become quite a personality. In 2016 she married sophia leanderhis lifelong partner, at a wedding attended by his friend mark zuckerbergdirector of Facebook, and acted Bruno Mars Y Chris Rock. That same year he threatened to leave Sweden if measures were not taken, such as lowering taxes on the purchase of shares or reducing the cost of housing. Ek continues to live in Stockholm with his wife and his two children.