Daniel Craig celebrates his star on the Walk of Fame in his farewell as James Bond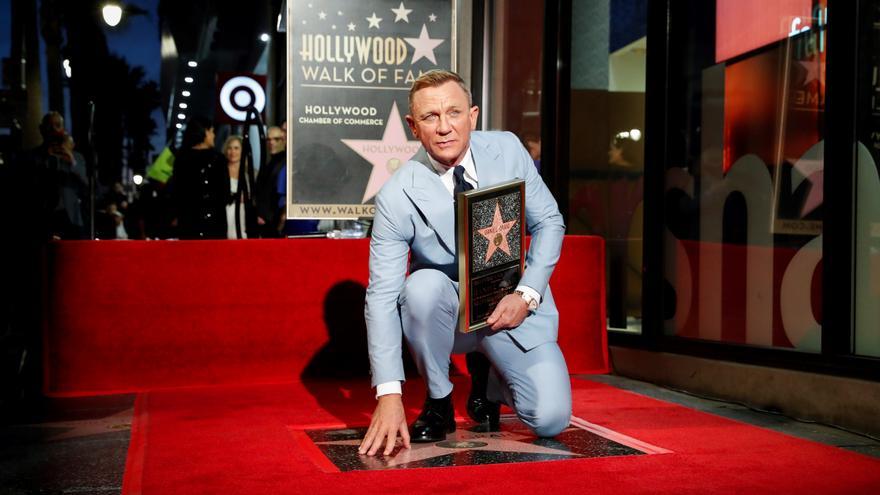 British actor Daniel Craig inaugurated his star on the Hollywood Walk of Fame this Wednesday, just one day before the premiere of his latest film as James bond, 'No time to die', in United States.
One week after the Spanish Alejandro Sanz will reveal its star, the interpreter who has given life to Agent 007 in five films did the same during a night ceremony organized a few meters from the mythical entrance of the Dolby Theater, where the Oscar awards.
"The idea that my name is next to that of so many actors who have inspired me during my life is really quite incomprehensible and is something I never would have imagined", said the interpreter in statements collected by Variety magazine.
Specifically, Craig's star It is located next to that of another actor who played James Bond, the also British Roger Moore.
Rami Malek, Craig's co-star in the last installment of the saga, was commissioned to introduce the actor: "If you're lucky enough to play a bad guy, you'd better make sure the good guy is legendary. And this good boy is the best".
The inauguration of the star coincides, in addition to his farewell to the 007 saga, with the premiere of a documentary, 'Being James Bond', which narrates the 15 years in which Craig has played this famous character.
For its part, 'Without time to die' has been very well received by the public and raised more than 100 million dollars in its international premiere on October 1, in the absence of the tape hitting US theaters this Friday.
The Hollywood Walk of Fame has recognized international celebrities since 1960 for their work and contribution to the entertainment industry.