Dani Sarmiento postpones his retirement until 2023 and will continue playing for Wisla Plock in Poland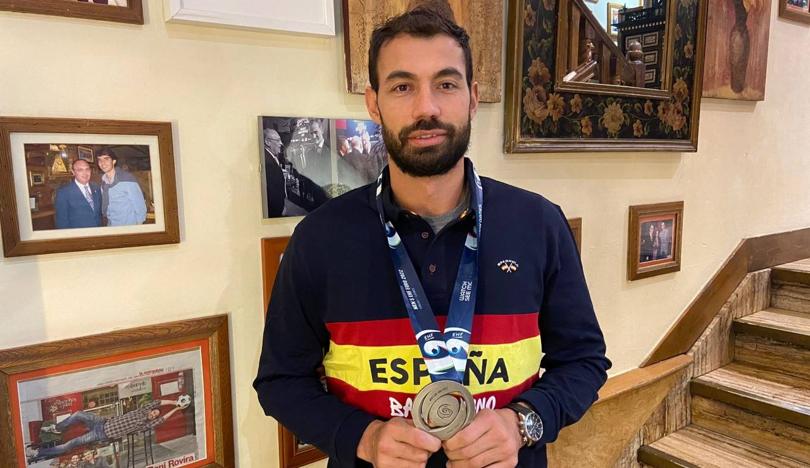 handball
Despite the fact that he announced weeks ago that he was ending his professional career, he has accepted an offer for the next three months
There is Dani Sarmiento at least for the remainder of the year. The award-winning international player has decided
prolong his professional career until at least December, as he has accepted an offer from Poland's Wisla Plock and in the next few hours he will travel to the Central European country to start this new professional stage. He signs for three months and, in principle, his intention is to fulfill this commitment without further extension.
Sarmiento announced weeks ago that he was ending his time as a player after having completed a legendary path: after starting in the
Las Palmas Youth and go through the
Galdar (2000-03),
Almeria (2003-07) and
Ademar Leon (2007-09) were his seasons prior to landing on a
Barcelona with which he won everything during his seven years at Barça (2009-16).
twenty two titles, nothing more and nothing less, between Leagues (6), European Cups (2), Copa del Rey (4), Super Cups (4) and Asobal Cups (6).
Legend in the Spanish team

But his unbeatable service record
has a notable extension with the Spanish teamwith which he was an Olympian and won medals at World Championships (unforgettable gold in 2013), Europeans (two other golds, among other medals) and Games (bronze in Tokyo 2020).
Just yesterday he turned 39 and the Gran Canarian, seduced by a new challenge, will extend his cycle after playing for the last six years at Saint Raphael in France.
The legend of a boy who left Las Torres continues.