Dani Rovira: "Turning 40 is the best thing that has happened to me in life"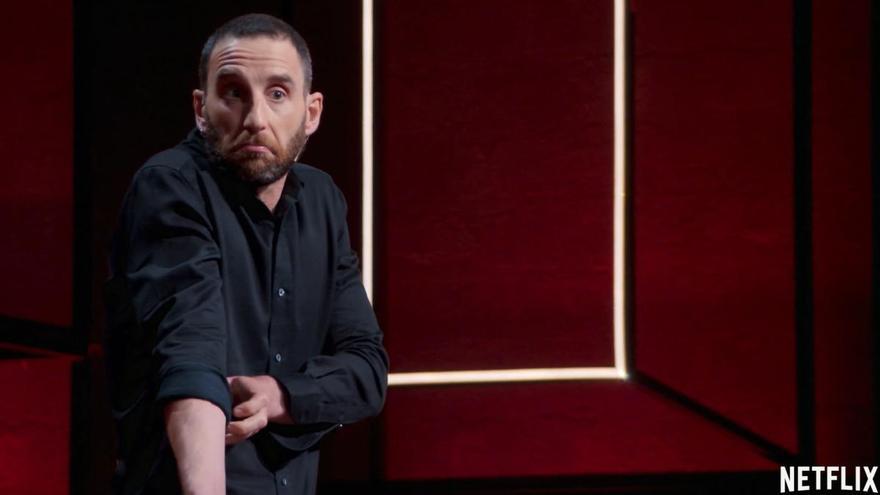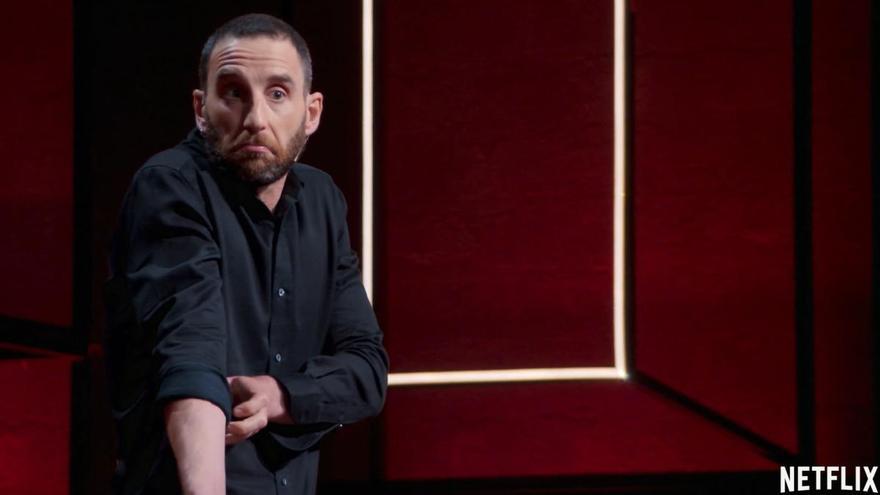 At 40, Dani Rovira no introduction needed after having participated in one of the highest grossing films in the history of Spanish cinema, although the theater is his natural environment, the space to which he returns, where he was hardened as a comedy actor.
"Turning 40 is the best thing that has happened to me in life", he says in an interview with Efe -after having overcome the Hodgkin lymphoma that was diagnosed almost a year ago-, in which he presents 'Odio', a show in hybrid format: a performance recorded at the Soho CaixaBank Theater in Malaga, which can be seen at Netflix, next February 12.
Dani Rovira (Málaga, 1980) assures that coping with illness has changed quite a few things in your life. "From all the hard experiences you try to get an apprenticeship out of it. The disease has resettled me, it has come to cure me of the life I led before."
The actor of 'Eight Basque surnames' and 'Superlópez' assures that the "most difficult thing" has been to spend nine months without getting on stage. "It is the place, along with the dining room of my house, where I feel safest. Where I am most comfortable, where I am happiest", and he demonstrates it with an hour and a half of show without dressings, with words and with his gesture, making the audience laugh.
"On stage I am more alive than ever. Since I was 22 years old I have gone up an average of 2 or 3 times a week ", a space where, in solitude, he receives the reply of the public to whom he questions in his performance, which encourages and motivates him.
In 'Hate' he reflects his vision of the human being, a show written two years ago, which he has updated, and with which he makes a criticism of the malaise that floods society. "With what has happened it makes more sense. I understand that people are tense beyond the pandemic".
Of course, a portrait of reality with humor, with which he does not intend to "hurt anyone", and from which politicians, fathers, mothers or popular characters are not saved, neither does Messi.
"As there is no one," he points out. He is a "historical, extraordinary, magical" footballer, reasons to parody him, which he justifies by saying that when someone is susceptible to being imitated, they are in a superior place. A show that must be seen until the end because it is at that moment when "many things are turned around".
The social unrest in which we are immersed does not believe that it is a consequence of our having forgotten to enjoy life.
Rovira argues that we are in a society where politicians "are not the best example, they seem determined to put more gasoline on the fire"; He also focuses on some sector of journalism that in order to "sell they are quite incendiary" and on social networks, which he describes as a distorted mirror of reality.
"I have lived the pandemic with extra backpacks and try to enjoy it every time a light crack arises. If life gives me the opportunity to meet a friend and have a beer I hold on to it, that is my moment of happiness, or stop to read a book. We can't just look at the bad news", he points.
Believe that fear, frustration, and lack of affection can lead to hatred. "Behind that emotion there are many deficiencies and in a time like this it is more difficult to empathize with the other." Disqualifying and hating is faster. "Hate is cowardly," he says in his show.
A situation, the disqualification, that he has experienced in the first person, as when he presented the Goya gala, a ceremony of which he has been the host on three occasions.
"One is learning", he reflects while remembering a phrase: "I don't know what the secret of success is, but the secret of failure is wanting everyone to like you" and he adds that what matters most to him is the people who love "my family, my friends, the people I care about".
Committed to social causes and the environment, Rovira confesses himself a convinced vegan, a position before the world, "it is not a question of diet". "It's not that weird, a salmorejo is vegan food," he warns with a smile.
His desire is to contribute to making his passage through the planet as "more sustainable as possible", which goes beyond not feeding on animals, it means leaving the least possible environmental impact, being responsible with recycling, with the use of less polluting vehicles and look for "more ethical and sustainable" alternatives that do not harm the environment.
An attitude towards life that allows you to sleep "very quietly" and be at peace in "my stomach, my heart and my head, and that is not paid for".