Dani Martín: "There was never a call for El Canto del Loco to return"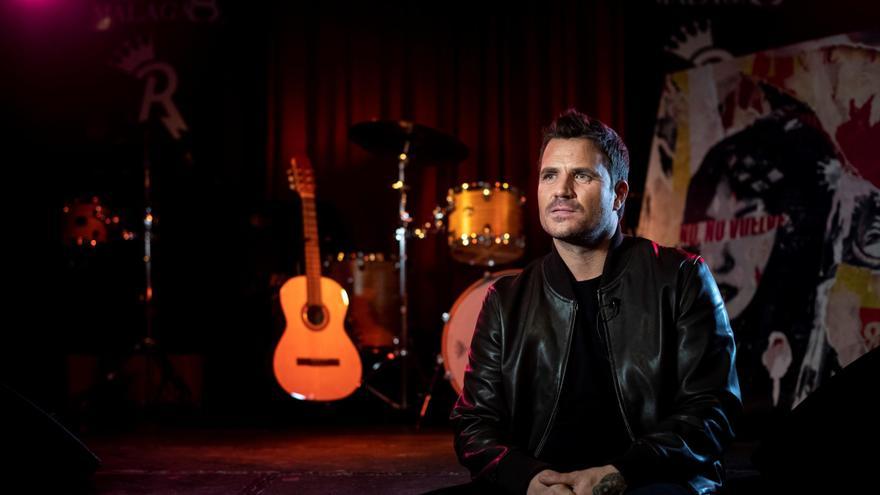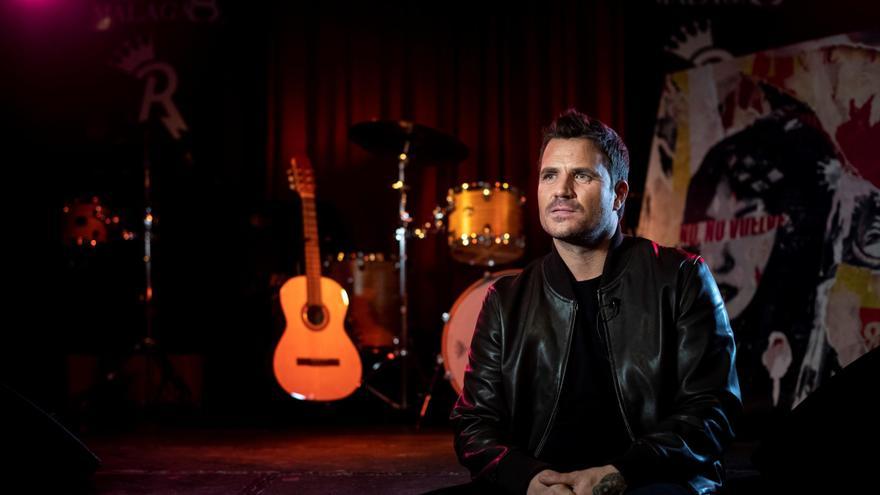 No, El Canto del Loco does not return, insists Dani Martín after the misleading ad with which he publicized an album in which he covers songs from his ex-band and that he titled in response to "the recurring question" that they have asked him since they separated 11 years ago. But it is more: that return has never even been raised.
"Between us there has never been a call for 'let's get together' and for me it is nice, because it means that we are enjoying the present that touches each of us," confesses the Madrid musician in a talk with Efe.
After five studio albums, from 'El Canto del Loco '(2000) to' People '(2008), the then trio formed by Dani Martín, his cousin David Otero and Chema Ruiz left that joint adventure at its best commercial moment, with a million copies sold in just 9 years.
"One day I sat down with my cousin and told him that I was not happy and that I needed to fly and he told me that the same thing happened to him. We no longer wanted to get into a room to compose and I think that this present is happiness for all, "he recalls.
Martín (Madrid, 1977) began with "Pequeno" (2010) a solo career that he has forged with four studio albums, to which "No, no Volver" (Sony Music) is added since this Friday, in which he takes up those songs from which he had stayed away.
"When you end a relationship you need a distance and time to meet again and give you a hug"says about it. That moment occurred during the lockdown and, when he was able to get together again with his band, in his home studio and "as a therapy" for the pandemic, he recorded the old songs "in a rock format, without duets, without looking for the formula of the single, as was doing ECDL ".
"When you start to be an age, the best you can do is what your body asks you to do. I don't know if the radio is going to want to put this album on or if people will think that it is heresy, because they think that the versions of their time cannot be played", bill.
From the first song, "Volverá", it is perceived that Martín is giving way to "fan of Extremoduro, Los Ronaldos, Los Piratas and The Strokes". "It's what we were already listening to then, although later we got more cute songs," he ironizes.
Other hits of the time appear in the repertoire, such as "They are dreams", "It could be", "Peter Pan" or "Nothing will ever be the same again", although others like "Against the current", "Go back to enjoy", "Kisses" or "With you" are missing, so it does not rule out a continuation … "or not".
"I have chosen the texts with which I still identified. I didn't see myself singing 'La madre de José', which is something you sing at 24, but 44... With honesty it is difficult to do it ", recognizes.
He adds an unpublished song, "No, he doesn't come back", a "tribute" to Otero and Ruiz, but also to the other two founding members, Iván Ganchegui and Jandro Velázquez, "and to all the people who were part of that story."
"Being a father, what is missing in my life"
Among the selection is "How expensive is time", which was not a "single" by ECDL, but one of the favorites of his followers. In addition, it has allowed him to name the new tour and send a very appropriate message for this time in terms of "value the time and how quickly it passes."
"Now I say: 'I wish at the age of 30 I would have been at the time I am and had a child. ' I would be 14 years old and I would love for him to go to football with me, for us to enjoy it. But I am 44 and I am in a good moment, both to meet someone who will become my partner and to be a father. It is what I lack in my life, "he confesses.
Martín has been one of the famous faces that have contributed to make visible the bonanzas of mental therapy. "The colleagues in my office say that they are going to make a boat to give it to my psychiatrist, because they have not seen me like this in my life. I am relaxed, calm, enjoying for the first time in my life one hundred percent of the things that happen to me and not giving place to what does not depend on me, "he says.
Have you achieved everything you hoped for when you decided to take off solo? "Yes, my career has given me much more than I expected. I did not expect that 11 years later I would be filling the Wizink Center five times as on this tour. I am an absolute lucky one," he confirms.
With the tickets sold out in almost all the spaces, Martín will be on November 13 at the Palau Sant Jordi in Barcelona, ​​on the 26th and 27th he will offer his first two shows in Madrid, It will continue on December 3 and 4 at the Martín Carpena Sports Palace in Malaga, and on the 11 at the Bizkaia Arena BEC! from Bilbao and will return to the capital to play on the 18th, 19th and 29th.