Dani Lagi: «Before, we superhero geeks were sick, now everyone knows who Ironman is»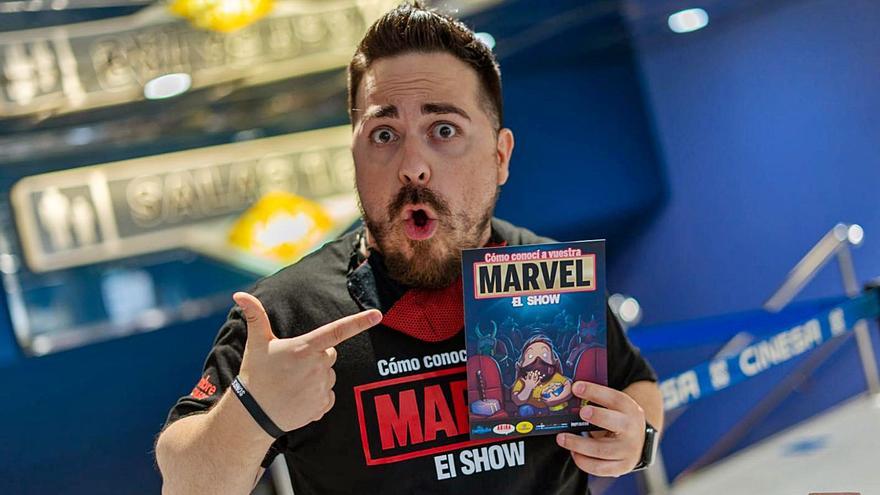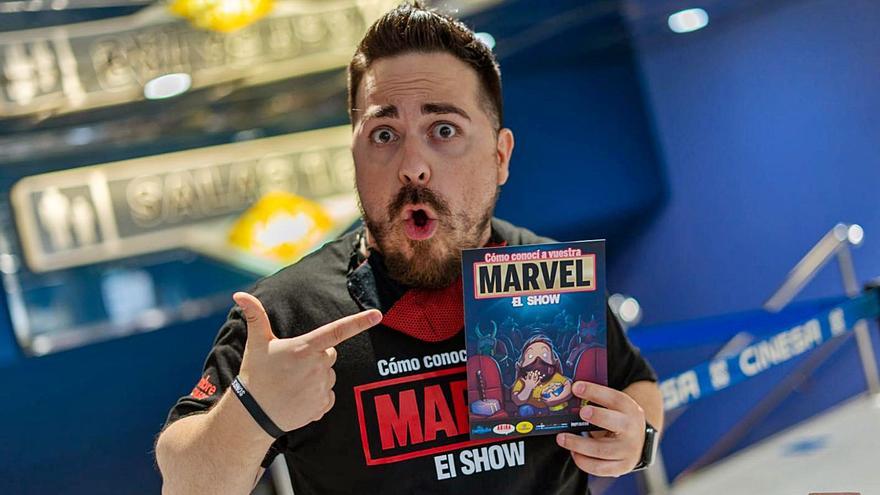 How is the show How I Met Your Marvel? Which collects?
Well, it is a show that mixes comic monologue with meet and greet with the public. At the same time that I humor Marvel movies, I talk to the public about future projects and I resolve, or so I try, some doubts.
And the book How I met your Marvel Vol 1 and Vol 2?
In my books I collect everything that happened in the Marvel Cinematic Universe from Phase one to three. It also has humor but above all I talk about curiosities of the movies, it is great to do a marathon and read the chapters at the same time, you learn a lot.
Explain to me how you are going to perform this comical and animated monologue so that it is for all ages …
Well, the tone of my show is the same as that of the movies, very white. I am used to doing comedy for the whole family as I have worked for many years on Mediterranean cruises.
At the end of the show there will be questions and answers so that the fans can interact with you and ask questions about the entire Marvel Universe … How popular is this idea?
Very good, in fact, I am sure that if I only did that, people would be delighted, since the public asks me for it, it is not something that I have chosen. In comic book rooms I always end up answering questions and it's what people expect.
At the end of the show a Thor's Hammer will be raffled among all attendees. For what ages is it aimed?
I think that despite being familiar, the public must have a minimal concept of what Marvel and its films are. Eight-year-olds have come to see me and they have had a great time, but perhaps it is a concept that for a younger boy or girl ends up boring.
What is the Strip Marvel YouTube channel that you have created with more than 700,000 subscribers and more than 240,000 followers on Instagram?
Well, as the name itself indicates, I am talking about Marvel, both its films, its series or comics. I especially like to explain the references to comics that are in audiovisual products, but it is a channel where I do everything, from unboxings to trailer reactions.
You have been a Stand Up Comedy comedian since 2006. What kind of humor do you convey?
Well, as I have told you, very white, it is not rude or political, I simply try to make everything humorous, starting with me and my misfortunes.
Are you, he says, the largest collector of Marvel products in the country? Where did that hobby come from?
Well, I assure you because I have not met anyone who has more, but maybe there is someone. It started two years before having the channel, seven years ago. I always wanted to be a collector but I didn't start doing it until I could financially. It's amazing, but it's hooking and it's expensive.
Does this universe have many followers?
Yes, more and more. Before we superhero geeks were seen as plagued, now everyone knows who Iron Man is.
How was the experience of meeting the actors of The Avengers?
Incredible, I had a great time and I will always stay with that experience. I'm lucky.