DANA leaves more than 30 liters per square meter in San Mateo and Valleseco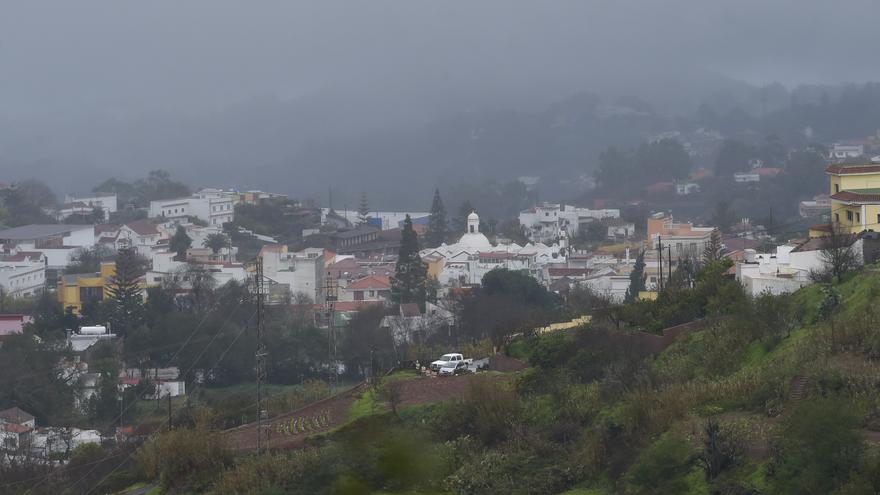 The cold drop or DANA (isolated depression at high levels) has left more than 36 liters of water per square meter in the municipality of San Mateo. The arrival yesterday, Saturday, of a weakened Atlantic front and the rise of an isolated high-level depression brought with it precipitation, wind and lower temperaturesa scrambled weather that is expected to continue during the day this Sunday.
According to data published by the State Meteorological Agency (Aemet), the Canarian municipalities in which it rained the most yesterday were San Cristóbal de La Laguna, in Tenerife, and la Vega de San Mateo, Gran Canaria, in both locations more than 36 liters per square meter were collected. Somewhat less water was recorded in Valleseco, 31 liters per square meterand in the Tenerife municipality of San Juan de La Rambla, where 28 liters were recorded.
The wind was also the protagonist during the day on Saturday when the maximum gusts exceeded 100 kilometers per hour in El Pinar (105 kilometers per hour), in El Hierro, and in Vallehermoso (104 kilometers per hour), in La Gomera.
Regarding temperatures, the stations located in Las Cañadas and Izaña registered temperatures below 0 degrees, specifically, -4.3 degrees and -1.5 degrees, respectively. Something higher was the minimum temperature in San Mateo, where 2.7 degrees were reached.
The forecast of the Aemet for this Sunday is that the cold will continue in the Canary Islands. For now, the most abundant rainfall has been recorded in San Mateo (11.8 liters per square meter), Tejeda (10.6 liters per square meter) and San Juan de la Rambla, where 10 liters have been counted.
The wind blows again intensely in Izaña, where gusts of 95 kilometers per hour have been reached, Vallehermoso, 92 kilometers per hour, and in El Pinar (80 kilometers per hour), where the force of the wind has lessened compared to the day on Saturday.
The mercury continues this Sunday below 0 degrees in Las Cañadas and Izaña, where it has snowed a little. The minimum temperature in San Mateo is 1.6 degrees, according to the latest data published by the Aemet.