Damon Albarn and Justine Frischmann: the drunkenness of jealousy, drugs and britpop that ended the most magnetic couple in indie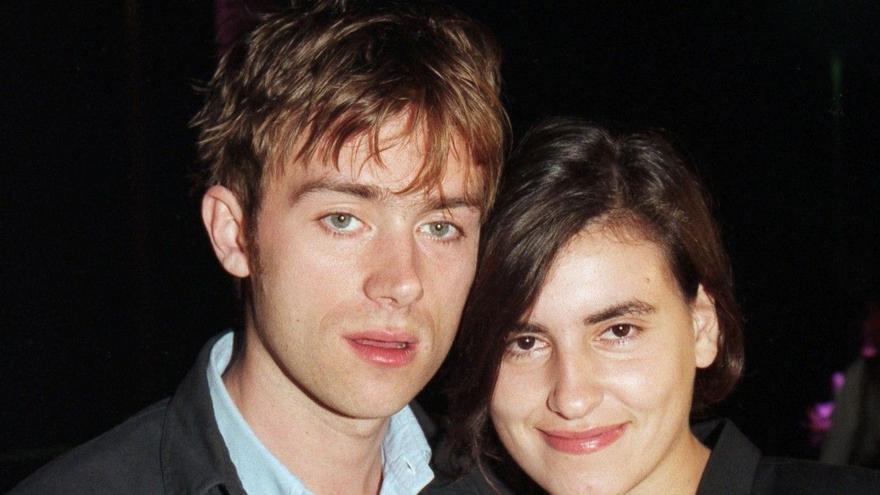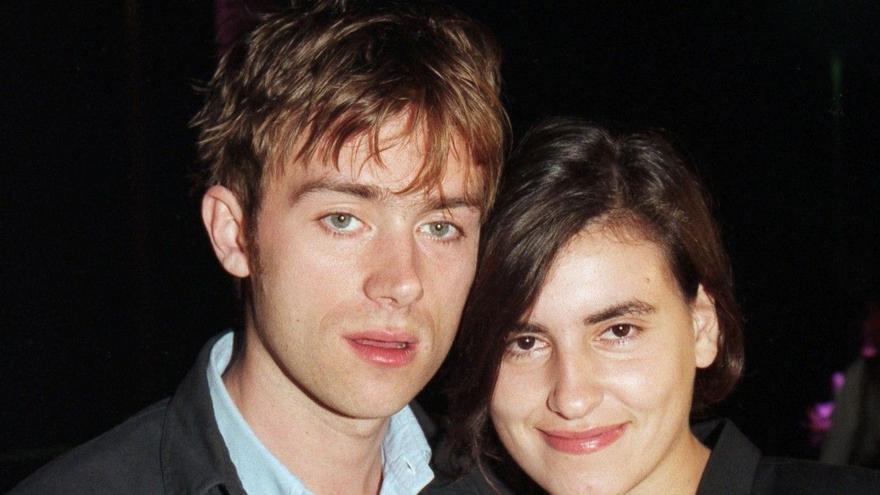 for seven years Damon Albarn and Justine Frischmann they were something like that like Mick Jagger and Marianne Faithfull of Britpop. In the mid-1990s both triumphed at the helm of Blur and Elastica, their respective bands. Were young, offensively photogenic, and the press loved their arrogance. Although what few knew is that, in the strictest privacy, their relationship was far from idyllic. Like so many others touched by the wand of notoriety, the excesses of fame took their toll.
In fact, in the documentary 'Damon Albarn: A Modern English Tale', just released in Movistar+, The also creator of the animated Gorillaz does not mention his ex even once. Decades after taking different paths, their old grudges are still alive.
Open relationship
From an early age, Justine was good at painting and fantasized about being an artist. But faced with the refusal of his wealthy father, the prestigious engineer Wilem William Frisch-mann, he chose to study architecture at University College London. There he met her first boyfriend, Brett Anderson, with whom she founded the still active Suede in 1989.
Everything seemed to be going great between them. However, the following year, Albarn was amazed to see her play at the Zap Club in Brighton. And not precisely because of his talents with the guitar. "After that night he took it upon himself to look for me", revealed Frischmann in the pages of 'The Guardian' in 2003. "He called me by phone to offer us a concert and He announced that I was the chosen one, that we were getting married and that I had no choice. I was quite surprised: no one had told me that before. He was very handsome. He had huge blue eyes."
Anderson could do little. In the spring of 1991 Frischmann not only left Suede, but took refuge in the arms of Albarn. "We had a pretty unusual relationship," he confessed in the post. "We considered ourselves quite modern and were not affected by the same rules as everyone else. Being open didn't make me happy, but there was no other option. If you're with Damon, you're going to have an open relationship."
the price of success
In 1994, as soon as Blur climbed to number one on the UK charts with the 'Parklife' album, Albarn had a nervous breakdown. Although if a year marked the beginning of the end, that was 1995: the same one in which Elastica (the quartet that Frischmann formed with drummer Justin Welch, bassist Annie Holland and guitarist Donna Matthews) sold a million copies of their self-titled debut . Most in the United States.
"For Damon it was difficult when Elastica started to have some success in America. It's curious. We both believed we were too evolved for classic gender roles, but looking back, he thought his band was more important than mine because he was the guy. And in a way, I thought so too, "he told 'Uncut' magazine in 2017.
it was chaos
The worst, however, was yet to come. Given Elastica's frenetic concert schedule in U.SIn 1995, the couple only lived together for three weeks in their brand new house in Notting Hill. To this, two other conflicts were added: the growing frischmann heroin addiction, once the tour concluded in 1996, and the harassment of tabloid press. "It's hard for anyone to survive the attention of the tabloids. We were kids. We were under a lot of pressure and didn't see much of each other once it all started. What's more, he drank a lot. It was chaos. We couldn't have survived. We were not mature enough ", he reflected on it in 2017.
'"Foolish" way of life
Despite his notorious infidelities, Albarn persuaded Frischmann to stop acting and have a child. For a moment she seriously considered it, but she didn't dare to take the step because the foundations of their relationship were already too damaged. As he pointed out in 'The Guardian': "I had reached a point where it was not a sensible way to live. We had stopped rowing in the same direction. We didn't sleep in the same bed. And we hadn't done it for a long time, by the way." In the spring of 1998 finally broke up.
passion for painting
Once single, Frischmann abandoned heroin and took refuge in the studio to record Elastica's second and last LP, that 'The Menace' that landed in stores in 2000. A year later, given the cold reception of her new songs by the public and critics, dissolved the band.
Nowadays, away from the media spotlight, lives in the San Francisco Bay with her husband, a climate scientist named Ian Faloona, and is dedicated to her great passion: painting. Unlike Albarn, Anderson treasures several of his paintings.