Damm straightens Knee: achieved its greatest benefit in 2018 in the last ten years | Companies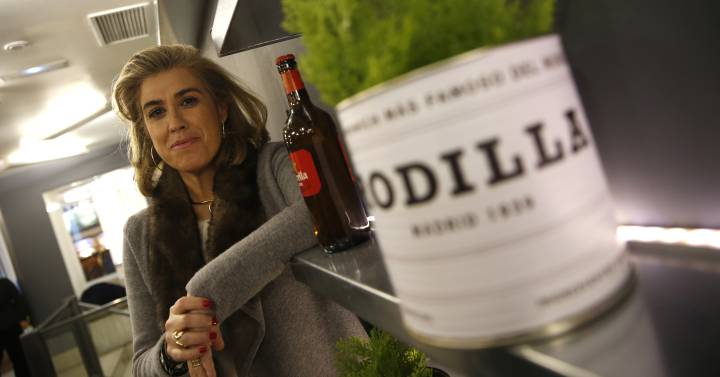 Rodilla, the restaurant chain specialized in sandwiches, achieved in 2018 its greatest benefit in more than a decade, and the best result since the Damm brewery took a controlling stake in it in 2012.
Rodilla Sánchez SL, the company that manages the company's own restaurants, finished the last year with a profit of 6.1 million euros, 45% more than the one recorded in 2017, which was also the highest of the last years. Since 2015, Knee has managed to close each exercise in black numbers, something that was not customary for a while.
At least since 2008, the latest data that this newspaper has been able to access through the Insight View tool, and until 2012, the company accumulated five consecutive years in losses, adding in that period some red numbers of almost 30 million euros. At the end of 2012 Damm, which already owned 35% of the capital, took stock control reaching 76% of it. In 2015, it expanded its participation to 100%.
Hamburger Nostra lost 3.5 million
Acquisition. In August last year, Damm completed the purchase of 75% of the Hamburger Nostra chain. In that year, it recorded losses of 3.5 million, as reflected in the 2018 Damm Restoration accounts. His ordinary income was 340,000 euros.
Since then, Knee has only closed in losses in 2014, although it still has in its balance a ballast of 31.5 million euros for losses of previous years still to be compensated. In terms of revenue, its 62 own restaurants generated a turnover of 41 million euros, 9% more than in the previous year, and also the highest amount in the period analyzed.
Adding the franchises, Rodilla obtained revenues in 2018 of 116 million euros, adding five consecutive years of growth. The chain closed the year with 155 restaurants, and by 2019 it had planned the opening of 20 more restaurants throughout Spain, mostly franchises, with an investment of seven million. During 2018, Rodilla opened 18 restaurants, 13 of them in Madrid alone. For this year, the chain will reach cities such as Bilbao, Palma de Mallorca or Las Palmas de Gran Canaria.
Knee, which celebrates its 80th anniversary during 2019, also opened the doors in August of its first restaurant outside Spain, specifically in Miami (USA), something that, as its CEO María Carceller said, is the first step within a future strategy of more ambitious internationalization.
. (tagsToTranslate) damm (t) straighten (t) knee (t) achieve (t) 2018 (t) greater (t) profit (t) last (t) ten (t) year (t) chain (t) win ( t) six million (t) full year (t)



Source link