Damiano, winner of Eurovision with the Måneskin group, tests negative in a drug test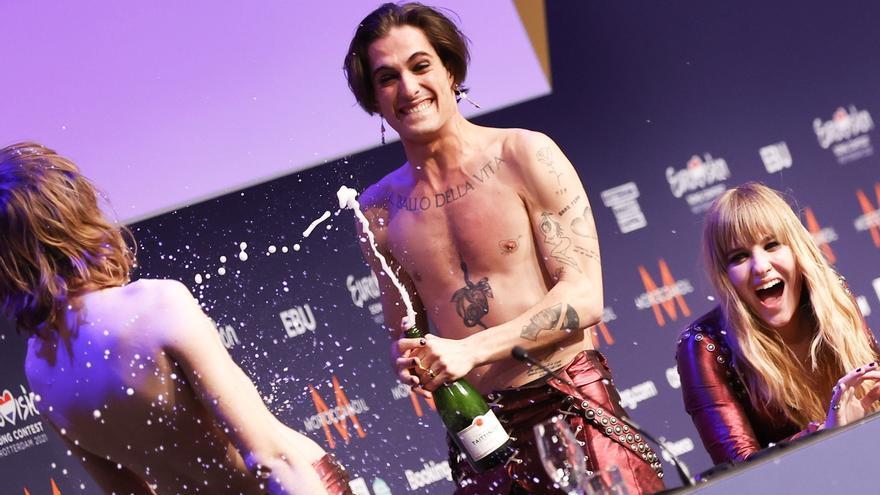 The victory of Måneskin at the Eurovision Song Contest was marred last Saturday by accusations on social networks towards Damiano David, its main vocalist. A controversial gesture by the singer served to many claimed that they had just used some type of drug in the Green Room of the event, held in Rotterdam, during the voting.
This Monday it has been proven that it was not like that, after the artist has voluntarily submitted to a drug detection test with a negative result. This was announced by the European Broadcasting Union, organizer of the festival, in a statement: "There was no drug use in the Green Room and we consider the issue settled."
The EBU explains that during the last hours it has carried out an exhaustive investigation, including a review of all the available images of the controversial moment. "The main vocalist of the band Måneskin has voluntarily submitted to a drug test that has returned a negative result verified by the EBU ", they affirm.
The organization shares its displeasure at the unfounded rumors, since they have diverted attention from the victory of the Italians: "We are alarmed that the speculations that led to the fake news have overshadowed the spirit of the event and that they have unfairly affected the band."
"We want to congratulate Måneskin once again and wish them great success. We look forward to working together with Rai in producing a spectacular Eurovision Song Contest next year in Italy," the statement concluded.