Damián Perea: "People talk about the Metaverse but you have to understand it"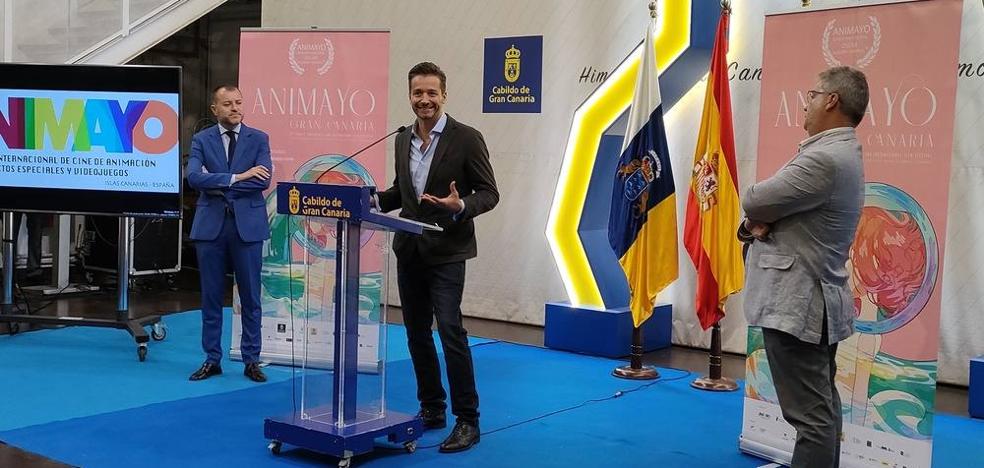 Animayo returns in person at the Cicca and at the Guiniguada Theater in the capital of Gran Canaria between March 4 and 7
Cheer up,
International Festival of Animation, Visual Effects and Video Gamesthe only one in Spain designated as a "qualifier" by the Hollywood Academy of Motion Picture Arts and Sciences for the Oscar Awards in the animation category, returns to its face-to-face format in a
17th installment which will develop from
May 4 to 7in addition to having an 'online' phase that will be held from October.
under his motto
'The Future to Come', Animayo will turn Gran Canaria into a center of knowledge of art and the most cutting-edge technologies with all the activities that will be hosted by the Center for Cultural Initiatives of the Caja de Canarias
(Cicca) and the Guiniguada Theaterbecause as the producer and director of Animayo pointed out,
Damian Perea "This is a festival that has been naturally transformed." "Our own world is the one that has brought all these new technologies. Two years ago we were the first festival in the world to do an entirely virtual animation festival with avatars, we were already in the metaverse. Now it's time to inform, train and debate to continue creating that much-needed critical mass».
To this end, the festival introduces an important novelty such as the
'Animayo Debates', with the intervention of its guest stars and without any obstacles so that the public can ask their questions. Fully interactive debates «that arise as a direct response to the need to generate a series of conclusions via knowledge. In general, people talk about
metaverse far above and polarized way but we must understand all the nuances and for this Animayo brings specialists from this virtual universe", he points out about this section that will have three debates at the Guiniguada Theater.