Dalí covered the 'Divine comedy' in its most Dantesque years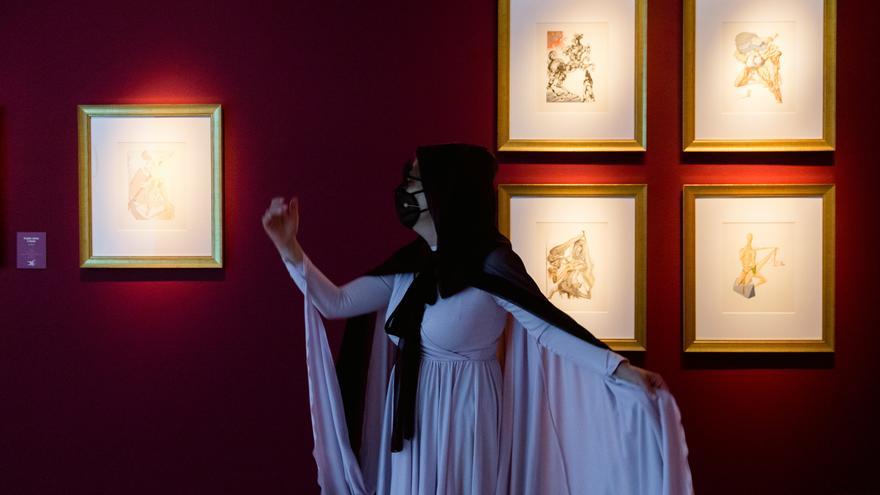 One hundred woodcuts of Dali They show from this Thursday in Vitoria the surrealist Catalan artist's vision of paradise, purgatory and hell that Dante narrated in the 'Divine comedy'.
The exhibition, called 'Dalí, Dantesque Year', commemorates the 700th anniversary of the death of the writer Dante Alighieri through the original woodcuts on paper that Dalí created to illustrate one of the masterpieces of Italian and universal literature. Dalí dedicates 33 images to the three great chapters of the 'Divine Comedy' (paradise, purgatory and hell) as well as one for the introduction. All of them reflect the dreamlike universe of the painter from Figueras and his deep knowledge of Dante's work.
The Catalan artist began working on this series after being commissioned in 1957 by the Government of Italy I wanted to celebrate the 700th anniversary of Dante's birth. However, the choice of a foreigner for this task generated great controversy in Italy and finally the Italian authorities dispensed with Dalí's services.
Despite this, the Catalan genius continued with his work and for five years he drew a hundred watercolors and supervised the process to transfer them to the woodblock plates. With them, six volumes were illustrated in 1962 with Dante's text translated into French.
In this way, Dalí became an illustrator of the 'Divine Comedy' joining other great masters such as Miguel Ángel or Boticelli and more recently Miquel Barceló.
Now, on the occasion of the 700th anniversary of the death of the Italian writer, the Vital Foundation brings together these one hundred woodcuts in an exhibition that can be visited until September 19, which is completed with a video that is projected in the room and that reviews the life of the painter, sculptor and engraver from Figueras.