Dakar 2022: old-fashioned sand and dunes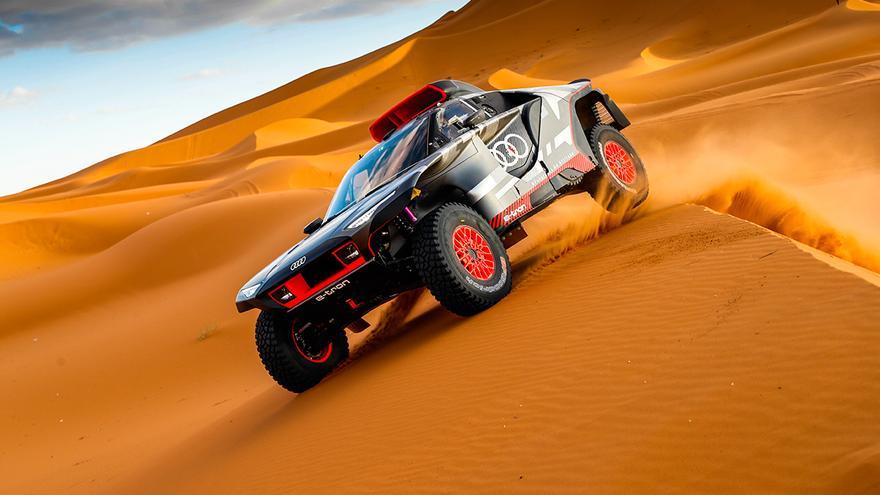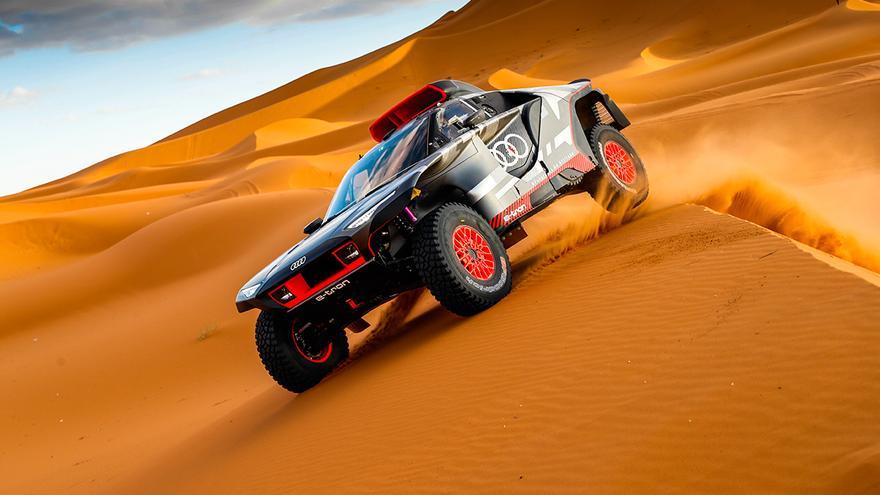 The 44th edition of the Dakar, to be disputed between Ha'il and Jeddah, in Saudi Arabia, from January 2 to 14 was presented this Sunday with the promise of its general director David Castera of "old-fashioned sand and dunes."
The event was attended by some of the favorites to victory such as Frenchman Stéphane Peterhansel (cars), Argentine Kevin Benavides (motorcycles), American Austin Jones (T4 / SSV series), as well as Russian Dmitry Sotnikov (trucks).
The 430 vehicles entered in the race and the 148 vehicles that will make up the peloton for the second edition of the Dakar Classic will meet in Jeddah for scrutineering on December 30 and 31.
The departure will be in Ha'il on January 2 and the capital Riyadh will live the only day of rest on January 8, to reach Jeddah on the 14th after more than 8,000 kilometers of travel with about 4,300 timed.
The initial 19-kilometer mini special will serve to establish the starting order in which there will be "sand in all its forms and of all colors", according to David Castera, who promised desert lovers endless dunes, but also real tangles of tracks that will cause headaches and make even the most experienced navigators dizzy.
This year, after years of talks, the Dakar will be integrated into the FIA ​​and FIM World Rally-Raid Championships, which will consist of five rounds in the 2022 season, Dakar, Abu Dhabi in March, Kazakhstan in April , Andalusia in June and Morocco in October.
The first phase of the 'Dakar Future' plan will also be launched, which aims to achieve 100% low-carbon vehicles by 2030.
Difficult editing for Carlos Sainz
For his part, Castera assured that it is "very important" for them that a brand like Audi takes the first big step and participates with an electric car, although he predicted a "difficult" edition for the brand for which the Spaniard drives, and three times winner of the test, Carlos Sainz.
"We are at a key moment. It's going to be difficult for them this year Sure, but they are also vehicles that can go very fast because with the electric motor they take an incredible speed ", he commented.
"It is the beginning of a great story. I am looking forward to 2026 when, in theory, the first 30 should be with electric motors; that day will be incredible," he added.
The Dakar plan is that by 2030 all participating vehicles will be electric, for this reason he appreciates the commitment of a great brand like Audi to present itself with a project that supports it.
"It is very important for us. We have a huge brand with a large budget and development. And the most important thing that they do it in the spirit that we want for the Dakar of the future," he commented.
"They are the first to take this step. With the electric motorAlthough there is a heat engine that will provide electricity, it is the beginning of history because in the future we want all vehicles to move with an electric motor, "he added.