Daimler gives 1,000 euros to each employee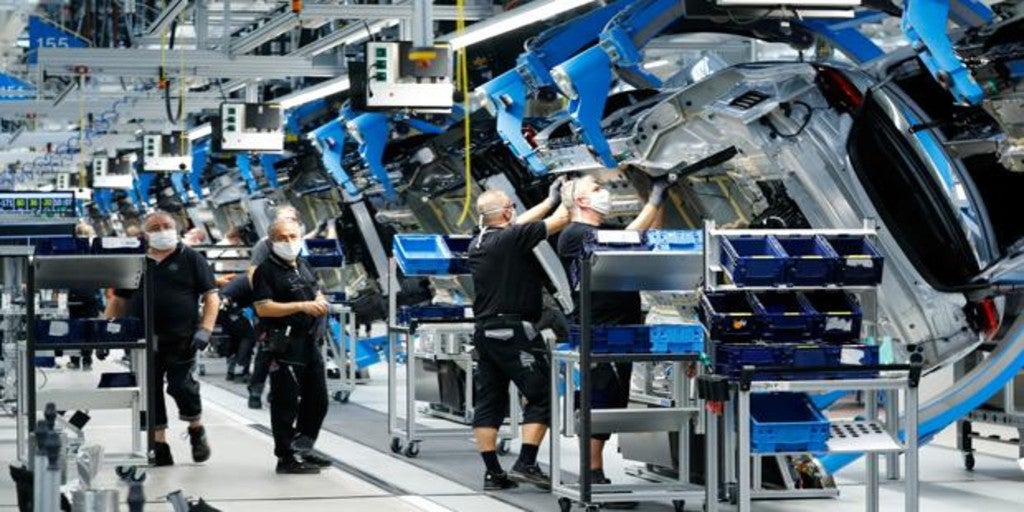 Updated:
save

The pandemic is putting a strain on everyone and the German car company Daimler has decided to expressly thank its employees for this effort with a extraordinary pay of one thousand euros, decided unilaterally and that will enter together with the December salary. It is a single and universal payment for the 160,000 employees of the company, a personal bonus with which he hopes to "alleviate financial and personal burdens, as well as recognize the high level of commitment on the part of employees."
The Executive Board, in coordination with the General Works Council, has made this decision for the payrolls of Daimler AG, Mercedes-Benz AG, Daimler Truck AG, Daimler's mobility division and all subsidiaries in Germany. The bonus is free of taxes and contributions to social security.
Wilfried Porth, member of the Human Resources Management Board and Labor Director of Daimler AG, explained that "due to the coronavirus, 2020 was characterized and is characterized by special efforts for all of us. During this challenging time, the company has been able to count on the willingness and flexibility of the workforce, no matter how different the burdens were for each individual. With the special payment we want to send a signal of recognition and alleviate personal burdens.
Michael Brecht, Chairman of the General Works Council of Daimler AG, said for his part that "from wearing a mask to working from home, this is stressful, annoying and works in difficult conditions, but it has to be this way. Therefore, with the coronavirus bonus we want to thank all our colleagues for their commitment, which has made a significant contribution to our success. Without the hard work and dedication of its employees, Daimler would never have emerged from the first wave of the pandemic so well and with such success.
In a corporate statement, Daimler has also expressed its appreciation to the German government, whose regulations for the pandemic have made it possible for companies to pay their employees a tax-free support contribution in 2020.
This announcement coincides with the decision to sign the former boss of BMW and Volkswagen, Bernd Pischetsrieder, who will become the new director of Daimler's supervisory board. The former chief supervisor, Manfred Bischoff, will retire by age at the Annual General Meeting in late March next year, at 78 years old, leaving vacant the position he has held since 2007. Pischetsrieder has been a member of the Daimler Supervisory Board since 2014, prior to that he was Chairman of the Board of Management of BMW from 1993 to 1999 and of Volkswagen from 2002 to 2006.
This is not exactly a generational change, considering that the Munich will celebrate his 73rd birthday next February. Rather, it is a traditionalist option, because Pischetsrieder represents the old world of the automotive sector, now challenged, for example, by the installation in Berlin of the mega-factory Tesla, which in 2022 will be mass-producing electric vehicles for sale in Europe.
The current incumbent, Bischoff, had plans to make former Daimler boss Dieter Zetsche his successor. Zetsche left the CEO office in 2019 and moved on to Ola Källenius. During Zetsche's tenure there were more vehicles and more sales and sectors within the company wanted his return. There had also been speculation that it was Joe Kaeser who could assume the position, because at the beginning of February he officially resigned as CEO of Siemens, so he would have time and an external vision of the automotive industry, in addition to excellent political contacts in China. Others waited for someone outside to provide a breath of fresh air.
In any case, the company wishes to keep its address cost cutting and reconversion. In recent years, Daimler has shifted its product portfolio to electromobility too slowly and is now struggling to meet emission limit values. The structures in Stuttgart are too complex even for a large industrial group, and structural change is also underway. As a result, the company is in the red and laying off thousands of employees, as it continues to grapple with the fallout from the diesel scandal.
The good news is that business is doing well again in the luxury segment and Daimler expects to return to profitability shortly with cars above 100,000 euros. The current project is to convert the G-Class into a luxury car with a starting price of 156,078 euros. Källenius hopes to sell well in China, where the economy is growing again, and the just board wants continuity. Pischetsrieder is not expected as a loud leader, but as a moderator. China will be your great challenge, with a large Chinese shareholder on board, Li Shufu and his Geely Volvo Group. You will have to decide how much Asia is necessary for Daimler.