Cycling World Cup: Alejandro Valverde: "I was freezing, I couldn't go on" | sports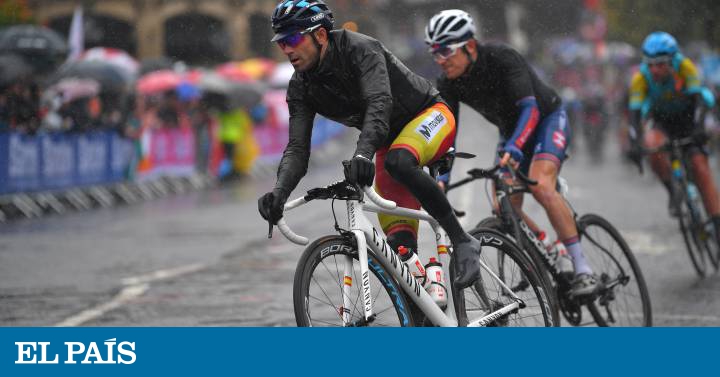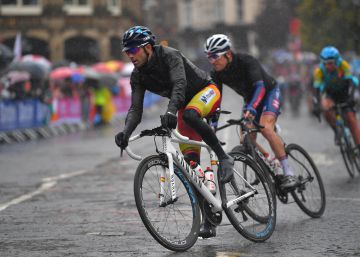 The helicopters did not take off, the plane had to land to refuel, no images of the motorcycles arrived and it was not known if what appeared on the screen was live or recorded, so you had to check the news one by one, to avoid confusion. The first fake It came when Ion Izagirre's withdrawal was advanced, which was not such. He was one of the three Spaniards who finished the race, along with his brother Gorka and Navarrese Imanol Erviti, (44th), at 14.48m from the winner.
So when the next name that appeared among the retirees was that of Alejandro Valverde, without images to corroborate it, - in fact, the Murcian did not appear in any television image during the six and a half hours of the race -, first the disbelief and then some uneasiness among the Spanish delegation. He had passed the platoon on the finish line, with no apparent problems, on the second occasion they were crossing Harrogate, and went straight to the hotel. Only his teammates knew: "I was frozen. It has been a very demanding World Cup and I have told others that I could not continue. It is a pity to deliver the rainbow jersey, although I already knew it would be very difficult, "said the former World Champion, already showered, at the concentration hotel.
Valverde, who was the saint and sign of the Spanish delegationHe led a disappointing World Cup for the Spanish national team in all categories. Only Gorka Izagirre (ninth), was in the Top ten in all the championship classifications, if the mixed relay is not counted, tenth in a test in which eleven teams participated and the eleventh was a combined of several nations. No one approached the medals. The Netherlands got five, the United States and Italy, three. Denmark, Australia, Switzerland and United Kingdom, two. Germany and Belgium, one each, but Spain had no options of any kind after the withdrawal of Alejandro Valverde, which caused the team, structured around his figure, to break apart. With the cold and the rain, uneasy about the withdrawal of their boss, everyone, except the brothers Izagirre and Erviti, stayed in the pits. The first was Iván García Cortina, who was considered plan B. He had a gastroenteritis removed. Afterwards, the other components of the Spanish team were left without motivation.
You can follow EL PAÍS Sports in Facebook, Twitter or subscribe here to the Newsletter.