Custom trousseaus for babies of the digital era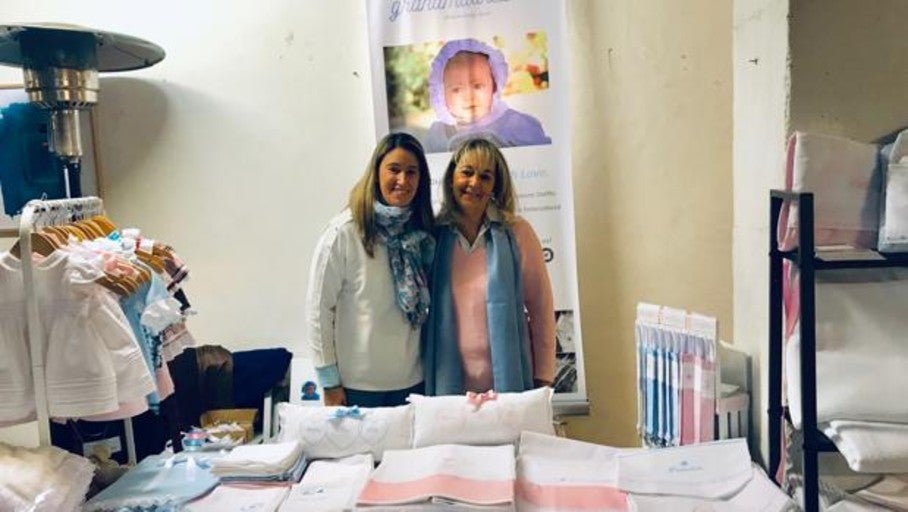 MadridUpdated:
Since 2016 São and Marta, mother and daughter, share a business project of personalized clothing for children, fruit of the great complicity that exists between them. Grandmadreams is born from the hand of these two Portuguese, a resident in Port, São, and another one in Madrid, Marta. It was precisely the distance between the two that strengthened that maternal bond that became even stronger with the arrival of Maria, Marta's first daughter, and later with the birth of the second, which bears her name. Economist by profession, with a long experience in the banking sector in the Spanish capital, the young lusa enjoyed her maternity leave in Oporto. It was then when it occurred to him to professionalize what until then had been a hobby of his mother, also an economist, already retired. «My mother designed and personalized the trousseaus of her grandchildren with enormous love and affection», says Marta Calvário to ABC.
Why not extend those designs to others and sell them? Little by little they were shaping the project with which they intend to "personalize each special occasion of our lives whether we live it in family, with friends, with those we love most, starting with birth, that unique moment in which a new life comes to the world, "clarifies the founder. A special occasion, "that's why we are dedicated to customize each garment, each detail," he adds.
They work on request, "we personalize through embroidery, something so typical of our country and so appreciated a little around the world." The creations of Grandmadreams have already reached countries such as England, Switzerland, Italy, Panama, without forgetting Spain and Portugal. «We want to continue expanding the brand, making known what a brand" made in Portugal "is», says Marta Calvario.
One of the most common orders is the set for newborns, with muslins and custom lollipops, as well as the sheets and clothes to dress the carts. They work with appropriate Portuguese fabrics for children's clothing, 100% cotton fabrics, some linen, lace and English embroidery, "We look for quality suppliers specialized in the children's segment", highlights Marta.
Grandmadreams also has a social aspect. «We dedicate a part of our sales to institutions of solidarity related to children as it happened in the last Christmas campaign, "says Marta Calvario for whom the success of the brand" comes from the love we put into everything and that begins with our mother-daughter relationship. " In addition to online sales, they are present at fairs and pop-up stores.