"Curiosity, creativity and resilience will be essential to access the new job market" | Economy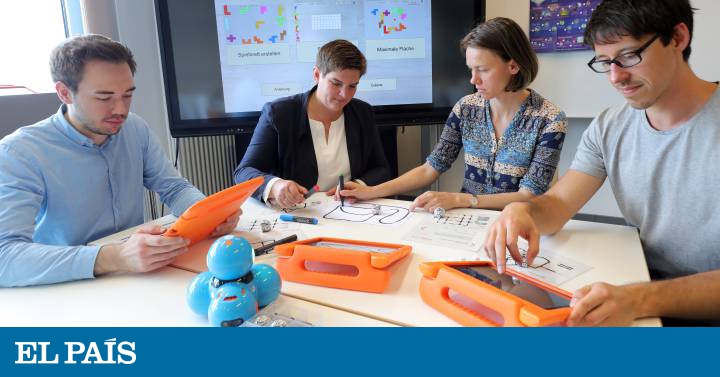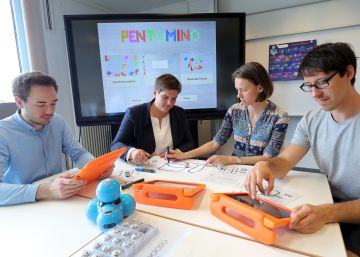 Whenever society is hit by a new economic crisis, people with disabilities and those over 55 are usually the first to fall and the last to rise. They are double victims of exclusion. A condition that however not fulfilled in the global crisis caused by the coronavirus, that has widely affected all kinds of companies and workers. To talk about it and the skills necessary to successfully overcome it, we spoke with Francisco Mesonero, CEO of the Adecco Foundation.
Question. Will the next crisis be different from the previous ones?
Answer. Neither the 2001 crisis nor the 2008 economic recession were as virulent as this, in the sense that overnight it has affected everyone equally, not only people at risk of exclusion, with disabilities over the age of 45 or 55 years, which we always talk about. And, above all, it has impacted in some sectors such as commerce, transport, hotels and restaurants: By banning any type of crowding or movement, many jobs have been affected not only in the short term, but even beyond the summer.
Starting on May 11, we will go into a phase of relative confinement, because there will be sectors of activity that will not recover until the end of the year or more, such as tourism and restaurants. Where the distance or minimum capacity requirements cannot be met, they will remain closed. And if there is a new outbreak and it collapses in a certain region, there will probably be total confinement in certain provinces or localities.
P. What kinds of skills will be especially relevant in the new economy?
R. The fact that this crisis is hitting everyone equally is showing that those over 55 are responding quite well to the demands of the essential sectors; sectors that continue to operate normally and have a lot of absenteeism for fear of contagion. However, the people who have always been called at risk of exclusion are those who are in some way showing their face, because the skills they gather are the ones that will differentiate one candidate from another once we get out of the crisis. So we have released the guide 20 competencies against exclusion in the new labor market. They are the so-called soft skills, transversal skills that will be essential to find employment.
Technologization has meant that today we already have all the knowledge on the Internet. Therefore, what is needed is everything that a computer does not have, human parameters that cannot be reproduced on machines such as curiosity, creativity, initiative, collaborative spirit, resilience or stress tolerance. Those with resilience are coping better with the adversity that this crisis is hitting, and the one with more curiosity is more agile in learning new procedures that arise as a consequence of the change in model caused by the coronavirus (for example , with telework).
P. Let's say they are tools to weather the storm …
R. And to face the new economy that is coming upon us. More than concrete skills for a given sector, what the labor market is going to demand are transversal and universal competences that everyone must master in order to function with solvency. We must evaluate them one by one to see if we really have them. That, plus the knowledge that each one has, due to their studies and experience, will add up to much more.
P. How is this new economy going to differ from what we had before?
R. We are going through a very slow recovery process. It is estimated that until 2022 we will probably not return to GDP growth as we have had before the coronavirus. What does this mean? That there will be a market with few job offers in 2020 and 2021 for the number of unemployed that there will be in the job market. You have to master these soft skills to avoid being disadvantaged in the jobs that are generated in this new economy. As the World Economic Forum has said, robotization will destroy 75 million jobs, but nobody talks about the new jobs that will be generated with this process, which are estimated at 133 million. In other words, 58 million net jobs will be created.
The coronavirus crisis is going to generate a change in the way of life, in the way of doing business and in how companies are going to respond to the demands of their stakeholders, their customers and employees. Emerging sectors point to areas such as health (in a context of unprecedented aging), the ecological and energy transition, cybersecurity and big data.
P. One of the skills that the Adecco Foundation highlights is the ability to adapt to new circumstances.
R. You have to be willing to get out of our comfort zone. Many people are used to developing the same job for 10 or 15 years, but the ways of working in companies are going to change. In order to adapt to them we must have learnability, an ability to constantly be learning. The first thing is to assimilate that change is the norm, and not the exception. When we face a new situation, we have to relativize and think that life is basically that, a succession of changes. In the end, it is not an obligation only for the employer, but also for the worker, who must be aware that he must have that ability to learn throughout his professional career.
P. Within this list of 20 soft skills, is it possible to highlight the most relevant ones?
R. There are some very hackneyed, which we talk about constantly, such as resilience or stress tolerance. But there are others that may seem more pilgrim and that, to me, are very important. One of them is curiosity: companies demand curious people, because they are more agile when it comes to learning new processes or procedures; and because they often ask themselves more questions, which favors understanding and fluency in relationships with their peers.
The best way to work curiosity is to take care of emotional health. It is also necessary to promote hobbies, social relationships at work … A person's commitment to his position is not only motivated by the work itself, but also by the inner world of each one, and which predisposes naturally to curiosity.
P. Another very important aspect is the collaborative spirit.
R. An open and collaborative personality attracts and increases customer loyalty, strengthens the network of contacts and helps to achieve objectives. And the most successful way to exercise that collaborative spirit is through corporate volunteering. We, from the Adecco Foundation, are developing a volunteer right now, in the heart of Covid-19 on-line with more than 20 companies where the employees of those companies (after training through our consultant) pay attention to people with disabilities who have never experienced a situation like this.
This volunteering, in the end, helps you to get to know different realities, and above all to put ourselves in the other's place. Today, confined, we are living what many people we treat at the foundation live day by day, with little mobility. We are living a cure of humility, because none of us thought that this pandemic was going to be lived in a country like ours.
P. Disabled people, over 55s and long-term unemployed were some of the groups at risk of exclusion even before the pandemic. What will your situation be like after it?
R. The vulnerability of these groups will continue to exist. As long as prejudices, ignorance and stereotypes continue to exist in the selection processes and in society itself, it will be believed that a person with a disability or over 55 years of age are not prepared to carry out the tasks included in a job.
Since the foundation, we have been working with companies for diversity and inclusion strategies for a long time. It is not so much about convincing the Human Resources management, but rather the company as a whole, to provoke a cultural change and that the prejudices and mental barriers that we all have disappear, to think that this elderly person who joins a company in Where the average age is 33, or that person with a disability who sits at the next table, they are there because there is a Social Security bonus or subsidy, instead of because they do their job well.
P. Can this confinement be used to improve soft skills?
R. This period gives you the possibility, in view of those who have passed, to think, to reflect on how to prepare for when the economy begins to generate employment. It is necessary to identify our weak points, and for this we prepare the guide, in order to analyze those skills one by one (dedicating a day, two or three to each point, what we need to reinforce them), and ask ourselves, for example, we are curious or creative, and if we are not, why. Someone may have digital skills, but not stress tolerance, which is essential in areas such as services, and that can be trained by working on concentration, relaxation and mindfulness.
We can also take advantage of training by conducting training programs on-line like the ones the Adecco Foundation has made available to all, free of charge until next May 22 for all those who are unemployed, or other courses to work on technical and transversal skills or soft competitions such as effective communication or results orientation.
In this sense, the Adecco Foundation has also developed the initiative #PrepareForEmployment, a guide with daily routines to start from home, over 15 days and in five phases: prepare to maintain a positive attitude, define your purpose and goals, strengthen your personal brand, digitize your job search and alleviate through training on-line the deficiencies that you identify.
P. You think that the labor market will prioritize the human component over the technological one. It seems a bit strange in this day and age, doesn't it?
R. Companies will evolve towards markets focused on human services that, in this eminently technological environment, will acquire great value … I believe that companies are also more human than ever. We are all exposed to exclusion, and the only way to face this cost is the development of human and transversal skills, something very important in organizations to understand which ones meet the needs of the other. And in that sense, we are going to have to support the disadvantaged much more.