Cuqui Jerez: Britney Spears, a drill and a foam rubber mattress: five hours of theatrical marathon | Babelia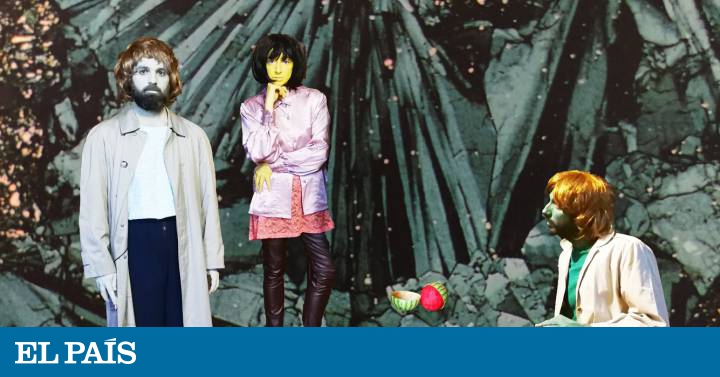 Is it really necessary five hours? Can't you count in less time? Who has five hours today to (badly) spend them in the theater? Surely these questions have been asked many times to the choreographer and performer Cuqui Jerez regarding his work The ultrathings. And more if it is added that during those five hours not a single word is pronounced on the stage. I advance the end of this chronicle: the spectators who attended this Thursday's premiere at the Theaters of the Canal de Madrid seemed to not want to leave when the show ended.
Every show of long duration works like a good novel of a thousand pages: by accumulation. It is about immersing yourself little by little in your universe, abandoning yourself to your aesthetics, letting yourself be dragged along by your logic, so that when it ends it is so familiar that it is worth leaving. The universe of Las ultracosas catches because it contradicts the common logic, it is unpredictable, you want to stay because you want to know what will happen in the next scene, what unexpected song will sound. To get an idea, the playlist of this work would merge the algorithms of Spotify: Aerosmith, Britney Spears, Radio Futura, the soundtrack of E.T., Liza Minnelli, David Bowie, José Luis Perales, chanson French, Viennese waltz, Mozart …
The hand program says that the objective of this work is "to produce a suspension of meaning" through "live paintings that set in motion generating non-explicit narratives." That is: seven performers dressed in quirky clothes and equipped with useless objects outside. of its context (tripod, drill, rope, plastic gurruño, foam mattress, pipes …) make up a succession of altarpieces in impossible positions that trigger the imagination and disrupt Cartesian thought. They are not inert altarpieces, but their protagonists they relate to each other, they come in and out with new pots, they make playbacks, they dance.
At first you can see something strange, some resistance in the armchair, but the madness that prevails on the stage goes on until you get the audience to relax and let your mind fly. Many spectators arrive at the end lying as if they were at home. On the stage, all the objects that have appeared during the show are exposed, as if they were the remains of a rebellion against the natural order of things.
The ultrathings. Cuqui Jerez Theaters of the Canal. Madrid. Until January 26.