Culture in the municipalities is managed by men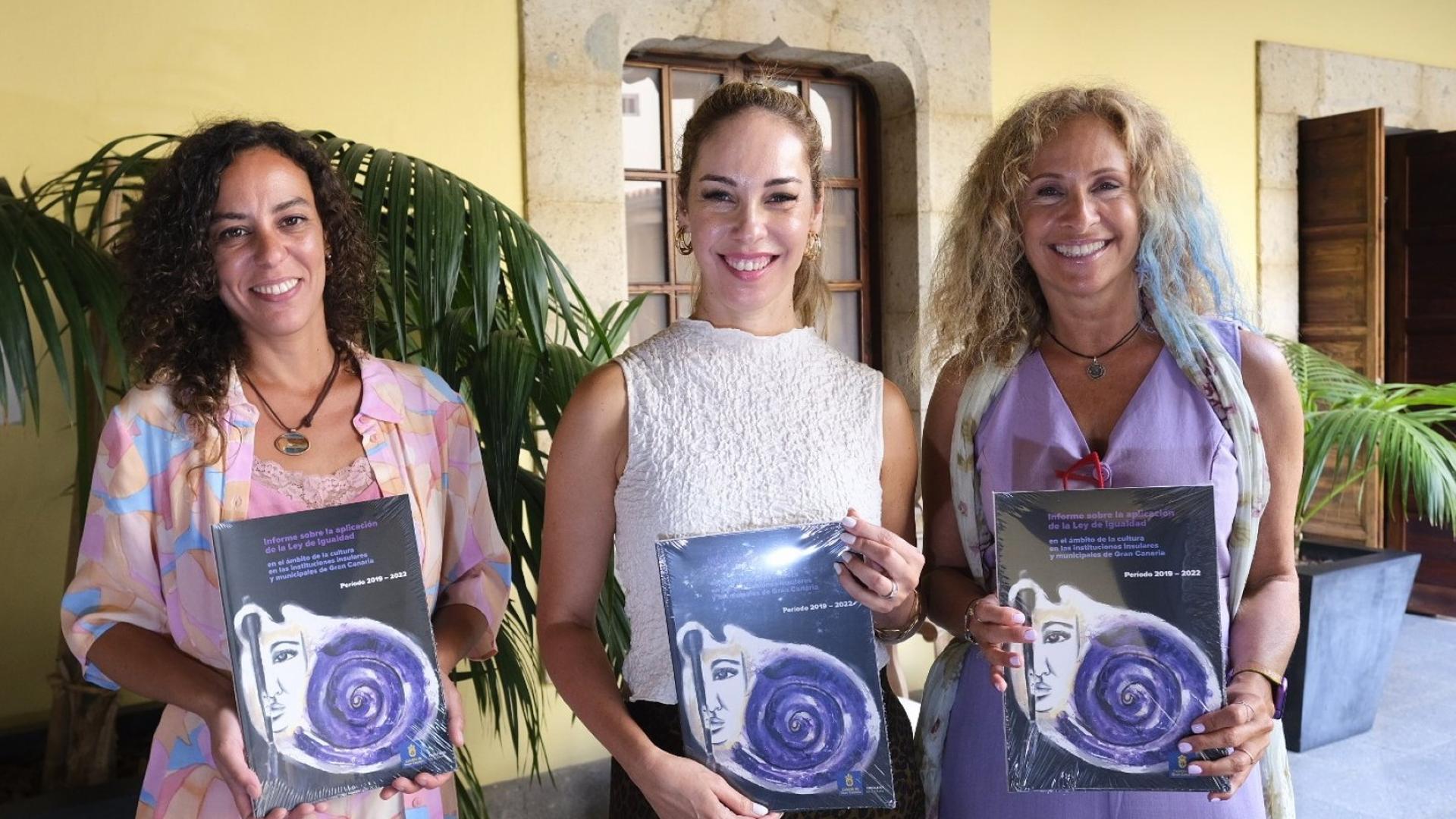 The cultural institutions belonging to the Cabildo de Gran Canaria gain parity in female positions from 2019 to 2022, unlike the loss experienced in twelve municipal administrations on the island with a 16.6% of female positions compared to 83.3% of men.
These are conclusions collected in a report on the application of the Law of Equality in the cultural field in Gran Canariaand that this Thursday has been presented at the Casa de Colón by the acting island councilor of the area, Guacimara Medina; the head of the Cabildo Museum Service, Alicia Bolaños Naranjoand the person in charge of the investigation, Abenchara Alamo Bolaños.
«We wanted to go furtherthrough research that helps us improve", Bolaños, coordinator of a work that follows the methodology of the national report prepared in 2020 by the Gender Equality Observatory of the Ministry of Culture.
In this sense, the document, the first of its kind in the Canary Islands and pioneer In the field of local Canarian and national administration, it aims to be a guide to introduce policies with a gender perspective and eradicate "the existing gender gap in culture".
The institutions examined, indicated the person in charge of the analysis, Abenchara Álamo, have included the cultural areas of the Ministry of Culture, Industry and Commerce of the Cabildo and that of its Presidency, and of twelve municipalities.
The highest presence of women corresponds to the Council of Culture of the Cabildo, where they had 100% of the positions with decision-making power on the date of preparing the report and 50% of the management positions.
In the analyzed municipalities, there is parity in councilors and councilors of culturebut the balance clearly tilts towards the side of men in the distribution of management and coordination positionswith 83.3%, compared to 16.6% of women in 2022.
The Cabildo de Gran Canaria should promote the creation of a Gender Equality Observatory where all the lines are addressed, including culture, or, from the Ministry of Culture of the Government of the Canary Islands, it could be established, specifically for the autonomous territory, a Canarian Observatory for Gender Equality in Culture, which follows in parallel the lines of work of the Observatory for Gender Equality in Culture of the Ministry of Culture and Sports. This is also one of the conclusions of this study.
The acting Councilor for Culture of the Cabildo de Gran Canaria, Guacimara Medina Pérez, highlighted «The importance of having a vision with a gender perspective in the area of ​​culture».
"We work taking cross-cutting policies into account, understanding the important contribution that culture offers in different areas, among them, of course, gender equality," added Medina.