Culture gives until January to reach an agreement with Tita Cervera on the 'Mata Mua'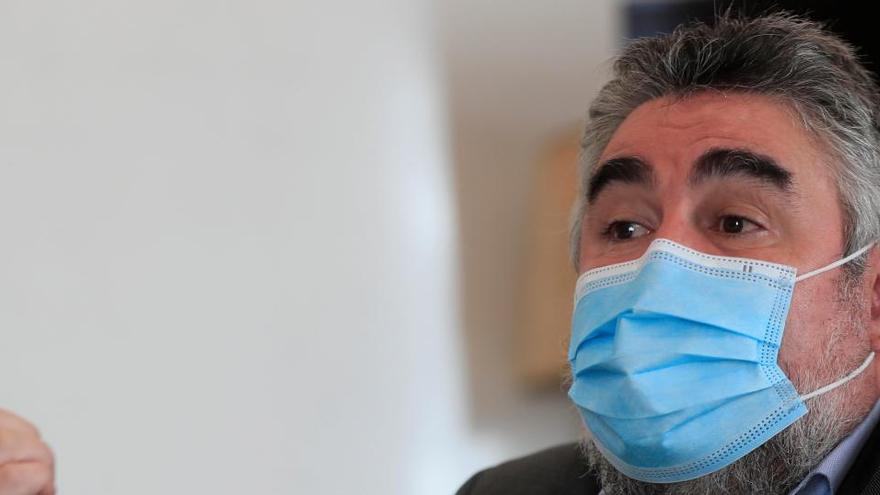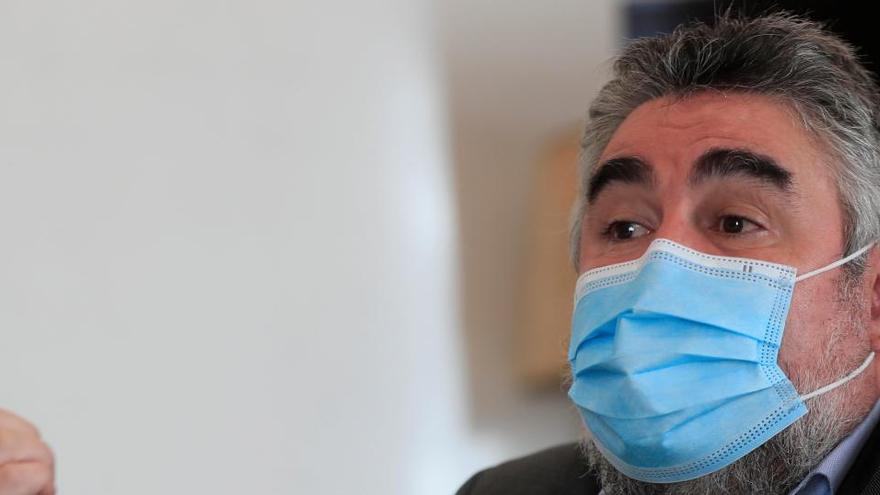 One more month, until January 31, is the deadline that has been marked the Minister of Culture and Sports, José Manuel Rodríguez Uribes, to reach an agreement with Carmen Cervera on the transfer of his collection, as he says in an interview with EFE, in which he anticipates that the Thyssen "could incorporate" works of the 21st century.
With two days remaining until the end of 2020, Rodríguez Uribes will welcome 2021 with an anniversary, his first year as Minister of Culture and Sports – he took office on January 13 – a few "very difficult" months to which he says goodbye After "having done homework" and "having valued Culture," he assured EFE.
Talks
With his eyes already set on a "more positive horizon", Rodríguez Uribes explained that one of the first meetings that he will have next year will be with Baroness Carmen Cervera because the negotiation period on his collection, which ended on December 31, has been extended by one month.
To reach this agreement, neither party will be able to set "red lines" and different scenarios will have to be analyzed. Because, the minister added, "It is not the same as the 'Mata Mua' in the collection "unless it is"and" because a new assessment of the collection has to be made ", which is already underway.
The Baroness asks for compensation for giving up a collection that she lent for 10 years to the State in 1999 and whose stay at the Thyssen Museum has been extended since 2011, but we must see "how much the State can give" because the current situation is not that of 2019 -when an agreement was about to be reached- and now there is a pandemic .
Of course, Rodríguez Uribes has considered that Baroness thas a "good disposition" for negotiation, like Culture, and has affirmed that in the meetings held so far they have understood each other "well", so he hopes to close an agreement that several of his predecessors in the ministry have already sought and that, he wanted to specify, does not affect to the Thyssen-Bornemisza Museum as a whole.
What's more, regardless of that agreement, Culture is "thinking of a new museum plan" for the three large art galleries -Prado, Reina Sofía and Thyssen- that would make the Thyssen incorporate works of the 21st century to its collection.
In this way, the Meadow it would stay with its journey to Picasso, the Reina Sofía would focus on the 20th and 21st centuries and the Thyssen would give "a general panoramic vision", which would not compete with the Reina, whose director, Manuel Borja-Villel, agrees with this idea.
The status of the artist
During the interview, in the same room of the Ministry in which he took office, Rodríguez Uribes referred to another of the pending issues in his portfolio, the status of the artist.
Back from vacation Christmas, as already reported in the Minister council, will send a letter to the ministries of Labor, Social Security, Finance and Education to resume the "common work" with the aim of developing what it considers "a challenge of the legislature".
An inter-ministerial technical table will meet that "will have to work conscientiously" without setting a specific temporal objective, Rodríguez Uribes has clarified about the work plans so that the artist's status becomes a reality that gives "legal certainty" and "makes visible" to the culture workers.
"The statute has to recognize creators because culture is an industry," he specified.
Culture, a fundamental right
Another of its objectives for 2021 is the creation of a "great pact for culture", which would be the "previous step" to recognize it as a "fundamental right", because that way "it will be protected and being a right it could not be abused".
With a budget line of 848 million euros, to which must be added 206 million euros from European aid, Rodríguez Uribes will have "the windows open" of his ministry because with that money he not only wants to mitigate the effects of the pandemic in the cultural industry, but to create "great projects" that transform it.
And one of the cultural industries that it intends to transform is that of fashion: "We have great authors, but we don't have great industries, with one exception ", and has pointed to depopulated Spain as a key element" to make a comprehensive approach. "
There is already a strategic plan and around Christmas time a fashion table because in Spain there are very good designers, but you have to develop manufacturing or manufacturing.
The "Author's Fashion" is one of the levers of the Spain Brand, as is the gastronomy – "That does not depend on us but that it should be in Culture" – and all the cultural industries are one of the most important tourist attractions of Spain.
Effects of the coronavirus
Regarding the expansion of the capacity in the shows, the minister has reiterated that it will not be he who decides, "but it will be the Minister of Health", Salvador Illa.
In this sense, and without wanting to be a "party pooper", Rodríguez Uribes has pointed out that it is not so much about the events themselves, but about the danger that exists when traveling to the venues where the show is held.
With a 3.6 out of 10 in the last survey of the CIS Regarding the assessment of ministers, this philosopher of Spanish law assures that "more will be applied", but has attributed this qualification to a year in which the "concern has been to save lives."
"Culture and sport have not had the possibility to unfold, and that may be the reason for this note ", has valued.
Born in Valencia, Rodríguez Uribes will spend the New Year in Madrid with his wife and son, although he regrets not being able to go see his 80-year-old mother: "It is painful, but if we think with a longer look, it is what we should to do. It is not bad for Spain to learn from this experience from the point of view of reflection on aspects such as climate change, "he concluded.