Cultural survival kit for the running of the bulls (day 44) | Babelia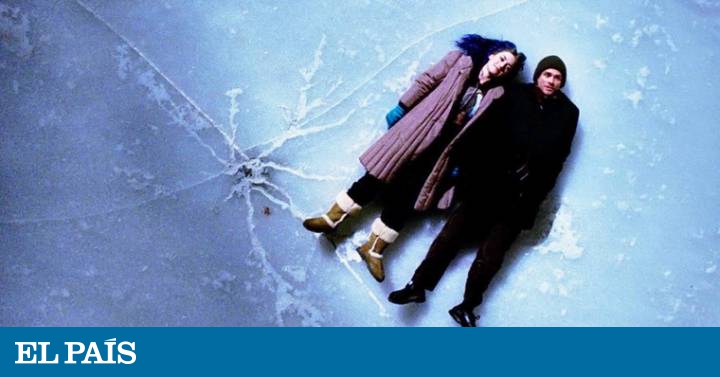 Wislawa Szymborska she used to say that when she wrote she always had the feeling that behind her was someone grimacing. "So I run away, all I can, from the big words," he explained. Big or small, her favorites were "I don't know." The latter was said in Stockholm in 1996 when delivering one of the shortest lectures in the history of the Nobel Prize for literature. Today it would be very useful to imagine her making faces behind all those who announce historical moments and changes in the cycle. Grimacing or reading his poem End and beginning, which begins: "After each war / someone has to clean up. / Things are not going to be ordered alone, / I say. " And he continues further on: "Someone must get into / among the mud, the ashes, / the docks of the sofas, / the glass splinters / and the bloody rags /… / That photogenic is little, / and it takes years. / All the cameras have already gone / to another war. /… / Someone with a broom in his hands / will still remember how it was. / Someone will listen / nodding in their place. / But around him / there will start to be some / who will get bored. /… / Those who knew / what the thing was about / will have to leave their place / those who know little /. And less than little. / And even practically nothing ".
Szymborska was that "Pole no one knows" until the readers took off their hats at the smell of the vilified Swedish Academy. As in his anthology Woman portrait, in his poetry there is ingenuity and wisdom, vodka and money, Jaspers and "women's" magazines. Colloquial and profound, if we did not fear his ridicule, we would say that his work is a blessing. Javier Rodríguez Marcos
Poetry not complete. Wislawa Szymborska. Translation by Gerardo Beltrán and Abel A. Murcia. Fund of Economic Culture. Available in All your books, Amazon, Fnac.
Paul Buchanan compared recording an album with falling in love. "You can do it every year, if you want," he said. Given the trajectory of their group, The Blue Nile, it was to fall in love little but intensely: they only recorded four albums from 1981 to 2004. The Blue Nile is such a hermetic group that it is not even clear if they disappeared then or not. Nothing happens, they belonged to that school of outsiders of the eighties that also included Cocteau Twins, Talk Talk or Pale Fountains, which fame dodged when they had everything to succeed. In their case, they did not lack external support. Peter Gabriel wanted to sponsor them and stars like Rickie Lee Jones or Rod Stewart (yes, himself) covered them. But they never tried too hard to transcend either. Not that they were hidden from the Burial style, but almost. Buchanan once explained it: "We wanted the songs to be an improved version of ourselves. So we try to get out of the way. I'm not sure why we gave ourselves such a Herculean task. "
There were three students from the University of Glasgow when they debuted in 1984 with this masterpiece of electronic pop that has not aged anything. With an almost minimal structure, they create with synthesizers, violins, guitars and drum machines a basic but firm mattress for Buchanan's voice, capable of going from sadness to euphoria in a breath. Songs that sound like internal reflections of someone who walks through a city at night. Melodies of a romanticism related to Roxy Music, but much less slick, more down to earth. Sadder, but also more inspiring. It was a cult work from the start thanks to songs like 'Stay', 'Heatwave' or 'Easter parade', but now it has become a classic. Iñigo López Palacios
A Walk Across the Rooftops. The Blue Nile. Linn Records, 1984. Available at Spotify and other platforms.
Can someone forget their loved one? It can, but Michel Gondry and Charlie Kauffman defend in Forget about me! that the feelings that mark the soul of those who live in a relationship are indelible. And therefore, always, from melancholy or rancor, that there is everything, there will be an emotional mark even if the faces have been erased in the memory. Is it a science fiction movie or a sentimental drama? It doesn't matter the genre, because what Gondry builds with a cast that fits like a sophisticated watch mechanism (Carrey, Winslet, Ruffalo, Dunst or Wood) is the subtle portrait of life, which does not understand genres. It is also a beautiful cinematic approach to how the human mind works, retaining story traces, sometimes randomly, others with a later intention.
Winslet and Carrey meet on a train and begin to relate without knowing that they have been a couple in the past: she erased his memories of him after an argument and he, hurt, also eliminated any reminiscence of the girl. But in the process of erasing, his love struggles to survive, and leaves enough emotional breadcrumbs in his subconscious for that feeling to find his way home. Gondry peppers the plot of heartbreak with another story of love and jealousy in the clinic where that procedure is performed, and from the emotional explosion that collapses the workers of the center, another hammer blows for the main story. There is only one but: its title in Spanish, which removes the poetry from the original Eternal radiance of an immaculate mind!, verse from a 1717 poem by Alexander Pope. Gregorio Belinchón
Forget about me!. Michel Gondry. 2004. Available at Amazon Prime Video, Rakuten, Atres Player, iTunes and Google play.
Dev is a thirty-something actor whose family is originally from India and lives in New York. Just like Aziz Ansari, the American comedian who plays him in Master of None. Ansari and Alan Yang (the second, of Taiwanese origins) are the co-creators of this comedy, one of the most praised of those produced by Netflix. In their chapters, Ansari and Yang delve into topics such as difficulties at work, their experience as descendants of immigrants or love in modern times. The series delves into great themes based on anecdotes that may seem small and that end up reflecting the vision of its creators on issues such as immigration, couple relationships or the roles of men and women in the 21st century. For example, one of the episodes talks about religion based on the doubt of a Muslim family boy about whether to eat bacon or not.
Be very careful with the brilliant second season, which begins with a tribute to The bicycle thief from Vittorio De Sica. Another episode covers the childhood, adolescence and youth of a friend of the protagonist to show the reactions of her family to her coming out of the closet and, thus, she talks about homosexuality from something as everyday as a family sitting at a table. An episode with chained stories that serves as a tribute to New York and the final stretch centered on an impossible love story complete its round second season. And all with a simple, honest and sincere tone, both in the most dramatic moments and in the most absurd or comical. Natalia Marcos
Master of None. Aziz Ansari and Alan Yang. Netflix. 2015. Available in Netflix.
The reasons will have to be studied, and it will not be an easy task for sociologists or psychologists, but there is no doubt that humanity has an excessive desire for its self-destruction. Normally, in real life, he tries it with desire and reiteration, but it is that in fiction, authors have imagined so many possible forms of apocalypse that even the many multiverses of string theory could not accommodate them all. Which explains, of course, that when the threat is real and at street level, the fantasy plays tricks and one waits for a few hordes of zombies around the corner when he goes down to the supermarket. But few, very few, of those imagined alternatives thought that the drama would be locked in daily intimacy, in the horror of aseptic figures. They did agree, however, that these terrible disasters had to change our way of life, from The Eternauta from Oesterheld and Solano López to the most recent (and surprisingly correct) The pink death by Jaume Pallardó.
An original approach to this change is the one proposed by Reboot, by Manu López, who imagines a strange future world, who lives a calm apparent normality after a disturbing restart that put the entire world population to sleep, from which he woke up without memories of the past, without memory, but with immense and mysterious towers that dominated The horizon. Without a doubt, a very attractive starting point that the author narrates with the shapes and aesthetics of the manga (in fact, the work was the winner of the manga contest organized by the Norma publishing house in 2017) to create a very entertaining adventure that will leave clues to solve a mystery that skillfully eludes becoming predictable, without giving up action, humor and reflection. Álvaro Pons
Reboot. Manu López. Norma Editorial, 2017. Available free on the website of Editorial Standard.
In 1997, Final Fantasy VII It was a watershed in the world of video games: it jumped from two to three dimensions at the hands of the first Play Station and also jumped from east to west, breaking the local Japanese fence and introducing themes, a style of characters and folklore that would rule the world of video games for the next decade (and the hearts of many gamers to this day). Very long and elaborate stories, turn-based combat and an exceptionally imaginative world that undoubtedly represented a qualitative leap in the middle. Five years after the first announced remake of that milestone (and when things take so long in the video game world, the results are usually not good), this March the new version finally arrived on the market, which is limited to the first part of that story but, fortunately, it is full of magic.
With a superb visual, the game oozes action and epic from all four sides, in addition to embodying in high definition some characters (Cloud, Tifa, Sefirot, Aeris) who were already full of charisma when they were just a handful of multicolored polygons . An essential game for those who want to remember or enter for the first time in that ode to fantasy and imagination that is the saga Final Fantasy. Jorge Morla
Final Fantasy VII Remake. Square Enix, 2020. Available for Playstation 4.