Cultural survival kit for the running of the bulls (day 31) | Babelia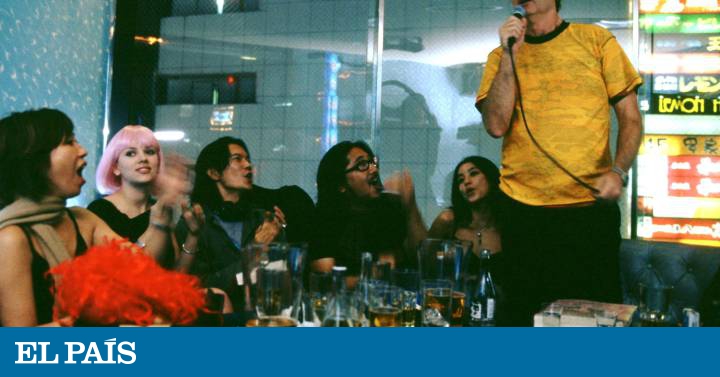 BOOK: Years of Vespers, by José-Carlos Mainer
For years history books proliferated with titles or subtitles like The Republic and the Civil War. It was a more or less conscious way of saying that the second was a consequence of the first. The most serious studies have long since shown that this was not the case, but a certain revisionism amateur He is still determined that the war began not in 1936 but in 1934: if the dates do not prove you right, worse for the dates. That is why José-Carlos Mainer is quick to explain that -in addition to being a tribute to Antonio Espina- the eve of his title does not refer to the warlike conflict but to the "radical change of things" that, throughout Europe, both leftists expected as right-wingers.
If there was war, he says remembering Santos JuliáIt was because Franco's coup did not succeed, but it did not fail either. Neither Spain was tragically predestined to a long and bloody confrontation, nor was this inevitable. Its evolution, Mainer points out, could have been similar to that of France or Italy, which were not exactly an example of stability in the years that preceded World War II or in those that followed it.
After dedicating a round prologue to these nuances, José-Carlos Mainer focuses on summarizing the state of literature and the arts in Spain during the final years of the Silver Age. With clarity and rigor, without idolatry. Thus, he is able to weigh the merits of the Pedagogical Missions while criticizing their "peasant populism" and the association, so nineties of the country, with the "open field". Although it stops, of course, in landmarks like the generation of 27 or the Guernica, analyzes the birth of a certain "state culture" and a general interest in knowledge. He also dedicates a curious chapter to the merits and hobbies of the consecrated people of that time: from the misogyny of a sage like Unamuno to the contempt of a liberal like Ramón y Cajal towards, in his words, the "idiocies" of Picasso and towards the new " superstition of the outdoors "that invaded customs. Nobody is perfect. Happy Republic Day. Javier Rodríguez Marcos
Years before Vespers. The life of culture in Spain (1931-1939). José-Carlos Mainer. Austral, 2006. Available at All your books, Fnac and Amazon.
A DISC: Mosaïc Manby Henri Texier Azur Quintet
In the same way that the Anglo-Saxon has a hegemonic position in popular music, with jazz it happens that, too often, the American is identified as the only thing relevant to the history of the genre. Sad but true: if musicians such as Martial Solal, Tomasz Stanko or Tete Montoliu, for example, were North American, they would appear in encyclopedias with much more entity than they do, and would be considered to be up to the standards of a few jazz legends.
French Henri Texier is another good example. Aside from being one of the most charismatic bassists on the European scene since the 1960s, his work as a composer and leader has led to a magnificent discography highlighting this Mosaïc Man: one of those albums played by a kind of lineup of stars in which compositions, arrangements and musicians in a true state of grace create something unique.
In the first half of the 90s, Texier recorded some superb albums in which his melodic approach to composition would be particularly influenced by sounds coming from African traditions, an influence that surely had a lot to do with two tours of different areas of Africa with Aldo Romano and Louis Sclavis (who would later record three superb albums with Texier). Thus, in 1993 the Azur Quartet was born, an intercontinental group made up of a French (Texier), an American (Glenn Ferris), a Serb (Bojan Zulfikarpasic) and an African (Tony Rabeson), who would soon be joined by the leader's son (and exceptional saxophonist), Sebastien Texier, forming the definitive Azur Quintet. The confluence of these musicians in Mosaïc Man It was almost miraculous: all of them improvise brilliantly and create a warm atmosphere, strictly jazzy and, at the same time, with that African touch in some melodies that make Texier's music something very special. Yahvé M. de la Cavada
Mosaïc Man. Henri Texier Azur Quintet. Available in Spotify and Apple Music.
A MOVIE: Lost in translationby Sofia Coppola
Few films have been so analyzed, scrutinized and handled in this 21st century as Lost in translation (2003). Sofia Coppola, in her second film, composes a precise romantic goldsmith machinery about (in) communication and friendship through the meeting between two strangers at the bar of a hotel in Tokyo. Bob is an actor in spiritual decline, who is in Japan to shoot an advertisement for Suntory whiskey (the Japanese advertisement for Hollywood stars deserves a separate report); Charlotte, in existential crisis, is waiting all day for her husband, a famous advertising photographer, to return from work. And Coppola makes magic emerge. Written for Bill Murray, the director found in Scarlett Johansson her perfect transcript, as the female character reflects the feelings that cocked the director during her relationship with another filmmaker, Spike Jonze. Coppola creates the perfect breeding ground to accelerate that friendship relationship: they are a strange place where few people speak English, both feel abandoned by their partners, both understand that when they separate, it is very difficult for them to see each other again: they will make confessions they are not normally made to close friends. Thanks to the cinematic gods, the chemistry between Johansson and Murray is unmatched. And it surrounds you with the perfect atmosphere: solo strolls in a crushing urban landscape, wasted time in a bleak hotel (the real Park Hyatt) and an icy cinematography. What do the two protagonists say at the end? Does it matter? More fun is thinking about whether Herby Spike Jonzewas the response of this director to the daughter of Francis Ford Coppola. "We will never go back here again, because it will never be this much fun again," says Charlotte. Not so sad. Gregorio Belinchón
Lost in Translation. Soffia Coppola (2003). Available in Amazon Prime.
A SERIES: Il Miracolo
In a raid on a gangster's house, the police make a strange discovery: a statuette of a virgin who cries 9 liters of human blood an hour. At first glance there is no possible explanation for this fact. Scientists try to find the secret behind this supposed miracle and there is no way to unravel it. Through various characters, we see the consequences of this finding in different settings. Because, above all, Italy is at a crucial moment for its future, on the verge of deciding whether to remain in the European Union or to separate from it. The Prime Minister, a peculiar priest and a scientist, among others, see how their lives are turned upside down with a finding that makes them rethink their entire world of knowledge and that they try to use to redeem themselves.
Mafia, politics and Church come together in this drama loaded with symbolism and narrated with a good dose of magical realism in which faith and science intersect in their plots. Written and co-directed by the 2007 winner of the prestigious Strega literary award, Niccolò Ammaniti, The story takes place over eight days in which populism puts the political class in check. Realism and fantasy come together in a story that hooks from its head, a hypnotic presentation with religious images and the music of Il Mondoby Jimmy Fontana, in the background, and which also stands out for its formal care. And it also catches up with defeated characters who show their moral miseries on camera. Natalia Marcos
Il Miracolo. Niccolò Ammaniti. Sky Italia. 2018. His only eight-episode season is available on Sky Spain.
A COMIC: The spirit of the Scorpio, by Fernando Llor and Pablo Caballo
In comics, black and white is part of a tradition that goes far beyond the technical impositions of graphic arts, obligations of a reproducible nature. The black and white in the comic is vital, it is the protagonist in itself of a unique expressionism typical of the medium. The black stain manages to establish itself as a storyteller, as the axis of critical attention of reading thanks to that magnetic power that catches the eye. The authors who inherited this engraving magic, such as Masereel or Nückel, knew it from the beginning, and authors such as Milton Caniff or Roy Crane perfected it in the press. Alext Toth was absolute teacher From the stain until Alberto Breccia broke all the rules to grant black and white an absolute reign in the comic, from the pure contrast to the use of collages and broken brush, playing with the textures to open new expressive paths. Black and white is a medium, a way of telling stories that require beyond reality, to cross the mirror of chromatic existence to enter a world of imagined landscapes. Perfect for telling stories that do not want to be told, that resist entering that reality. Radovan Karadžić's folly and the horror of his actions may be one of those stories. We even refuse to imagine the degree of disturbance that led him to lead a frightening genocide, but the powerful black and white of Pablo Caballo catches us, while Fernando Llor signs a script also of contrasts, of blacks and whites of a surreal figure, converted into that Dr Dabic, expert in dowsing and energetic auras, who imposed his hands with the terrible energy of the spilled blood, turned into a kind Santa Claus in red clothing. Red as blood, black and white that Horse draws. Álvaro Pons
The spirit of the Scorpio it can be read online on the Panini Comics.
A VIDEOGAME: God of War, by Cory Barlog
When the original trilogy of God of war (2005, 2007, 2010), players could expect more similar deliveries, more blood orgies and destruction starring the Spartan Kratos in his crusade to exact revenge on Zeus and the rest of Mount Olympus, but not a radical turnaround in the heart itself of the game.
And yet, the miracle occurred in 2018 at the hands of director Cory Barlog, with a delivery for Play Station 4 that dispensed with nomenclature (it was called, simply, God of war) and could not win more awards around the world. The secret was intimacy, since the game was reformulated through an unexpected element: the fatherhood of the protagonist, who transmuted from warrior to being sensitive, who instead of revenge seeks the safeguard of Atreus (that's what the boy is called). Together, father and son embarked on an odyssey for Norse mythology and, by the way, redefined what it meant to be an action video game. Jorge Morla
God of war is available for Playstation 4.