'Cuéntame' closes its season 21 thinking about season 22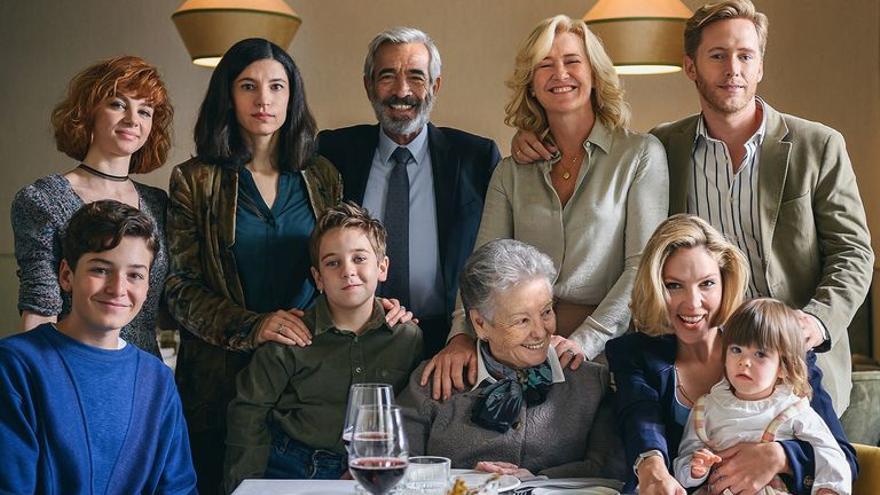 On the verge of celebrating two decades on the air, the series 'Tell me how it happened' prepares to say goodbye to its 21st season with the issuance of the last two chapters next Thursday, May 20 and 27, while the scripts for season 22 are already in full swing of writing.
Televisión Española has reported this Monday in a statement that the next season will begin in the summer of 1993, in full resurgence of the violence of ETA and in a year of maximum popularity of such emblematic TVE programs as 'Who knows where?' scored by Paco Lobatón when we have the information. The screenwriter and director Sergio Barrejón ('Boss', 'Serve and protect', 'La catedral del mar') is incorporated as script coordinator, and Ángela Armero and Tirso Calero also join the team in which Jacobo Delgado, Sonia repeat Sánchez, Laura León Varea and Manu Dios.
The series, produced by TVE together with Grupo Ganga, will turn 20 next September, "all a milestone in Spanish and world fiction", Has assured the public television. For its last two chapters of this season, which has mixed the past of the 1990s with the current situation of the coronavirus pandemic, TVE has promised intensity. "Neither the family nor the spectators will have a minute of rest in 'Dame alas' (May 20), a fast-paced episode where a wedding, unexpected trips, a move, dreams come true and goodbye to one of the great characters. that Spanish television has created in recent decades ", stated TVE.
Thus, in 1993 Mercedes received a professional offer impossible to decline: to participate with her collection in the Cibeles Catwalk while Inés was going through her best moment with Mike and decided to take another step in their relationship. In the present action of 2020, the Alcántara family meets in Sagrillas for an inspection of the vineyards, once grandparents Antonio and Mercedes have already received their vaccine. The following Thursday, May 27, in 'Perseverance', there will be the reunion in 2021 of Carlos Alcántara (Carlos Hipólito) and Karina (Rosana Pastor), after their separation in New York.
These two issues close a cycle of 20 deliveries in which, for the first time, the news of the year of the coronavirus with the revision of the years 1992 and 1993, where most of the plots have taken place. "Recorded during the state of alarm in Madrid, Pinto, Bargas, and other locations, about eighty actors and about two hundred technicians have participated in a shoot that the coronavirus did not manage to stop and that only stopped for one day due to the snow storm Filomena, "the text says.