Cuenca will host the largest adventure theme park in Europe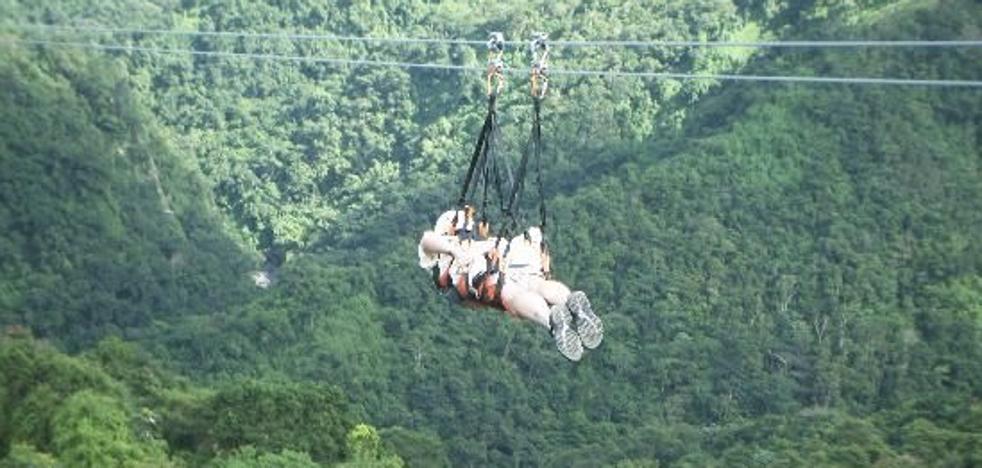 The American company 'Toro Verde' will create about 400 direct jobs
The Puerto Rican company 'Toro Verde' has decided to set up its adventure park in Cuenca, which will be the largest in Europe. An investment that the president of Castilla-La Mancha, Emiliano García-Page, has wanted to sign on a trip to Puerto Rico and Costa Rica where he has met with those responsible for the company.
The project, which will be presented publicly in September in Cuenca, "will be carried out with the utmost respect for the landscape and nature," García-Page reported on Wednesday, and will generate 500 jobs in a first phase of investment -35 million euros- to which more jobs will have to be added "as the company expands its activity, for which we are going to speed up all the procedures".
This theme park will be oriented towards ecotourism and nature tourism. Currently, the facilities that 'Toroverde Nature Adventure Park' owns in Puerto Rico and Costa Rica -they are the largest adventure parks in America- have giant zip lines and bicycle circuits on aerial cables that make them one of the most spectacular in the world. world.
In this way, Cuenca will have the largest adventure park in Europe. An operation that will entail the investment of the Costa Rican group 'Nayara Hotels', which will build a hotel in the city of Cuenca linked to this park.
According to the Minister of Economy of Castilla-La Mancha, Patricia Franco, who has participated in this trip, "this project has been able to transform employment opportunities in Puerto Rico, in an area that was depressed and had unemployment rates higher than 30 percent, and now it has managed to fix the population, especially the youth, through a very consolidated, recognized and highly prestigious brand. In the case of Cuenca, its biggest problem today is depopulation, which affects a good part of this province.