Cuban pianist Gonzalo Rubalcaba inaugurates 'The world on a piano'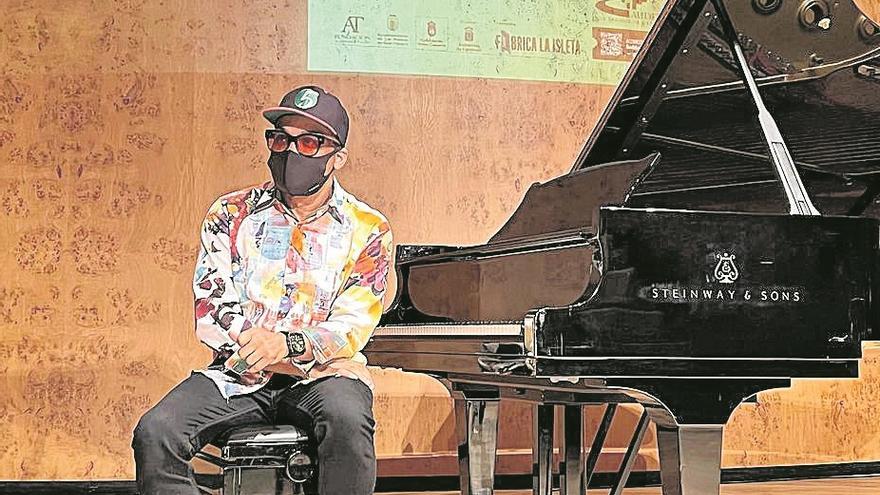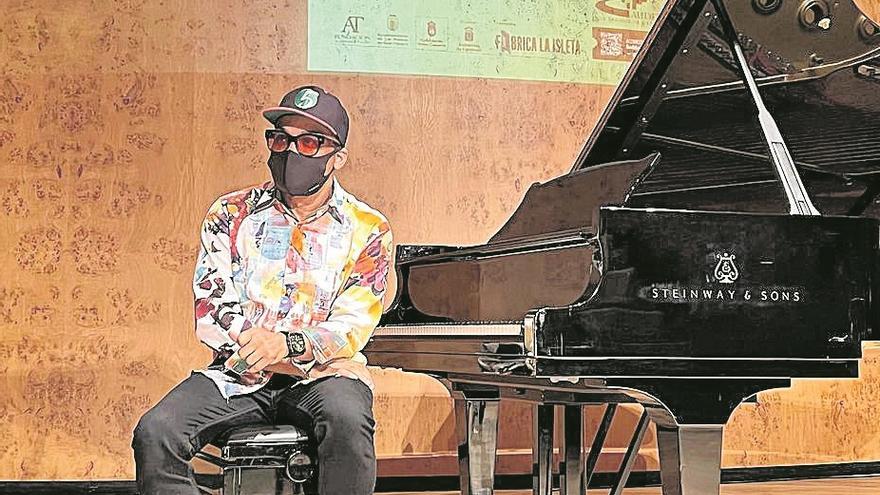 The award-winning pianist and composer Cuban Gonzalo Rubalcaba has advanced what can be seen in his Piano Solo concert, with which he inaugurates the V International Festival Ehe world on a piano, today, at 8:00 p.m., in the Chamber Hall of the Alfredo Kraus Auditorium. The interpreter, who has two Grammy Awards and two Latin Grammys, has just been nominated for the 2022 Grammy for his work Skyline in the category of Best Instrumental Jazz Album.
Rubalcaba, one of the great pianists of jazz and Afro-Cuban music, was discovered by Dizzy Gillespie in 1985. The publication Piano & Keyboard Magazine selected him in 1999 as one of the great pianists of the 20th century, along with such relevant figures as Glenn Gould , Martha Argerich and Bill Evans. The Grammys for Nocturno (2001) and Land of the Sun, and the two Latin Grammys for Solo (2006) and Supernova (2002), have established him as a creative force in the world of jazz. His interest in music education led him to found his own Rubalcademy academy in 2020, from which he offers remote master classes to musicians from all over the world.
The world on a piano will count, in this edition, with four concerts, eight performers and different styles that, one more year, will meet at the Alfredo Kraus Auditorium in this international piano meeting. In addition, to celebrate this fifth edition, the Auditorium is selling a Piano Voucher, which allows you to attend all concerts at a unit price of 60 euros.
Regarding the concerts that complete the line-up, tomorrow, at 8:00 p.m., it is the turn of Marimoto Sisters, the duo made up of the Japanese pianists and sopranos Satomi and Emiko Morimoto. a very high level thanks to his prodigious voices and his virtuosity on the piano.
On Sunday, December 5 at 8:00 p.m., the Sala Jerónimo Saavedra will host Hakan Başar Trio. The young Turkish pianist Hakan Başar (2004) started playing the piano when he was 8 years old and at 10, he gave his first jazz repertoire concert. Since his first recordings in 2015, the career of this young pianist has only progressed exponentially, taking the leap outside his country since he recorded his first album in 2017.
The Canarian representation will arrive on Monday, December 6 at 8:00 p.m. in the Chamber Hall to close the festival with the special concert V Anniversary Pianistas de Canarias. With eight hands, the pianists Alexis Alonso, Rayko León, Cristóbal Montesdeoca and José Alberto Medina will offer a varied repertoire that includes jazz, Latin rhythms, classical music and their own arrangements.
As in previous editions, this V International Festival El mundo en un piano is organized by the Auditorium and Theater Foundation in collaboration with La Isleta Factory and is sponsored by the Government of the Canary Islands.