Cuban art protests in ARCO against the arrest of Hamlet Lavastida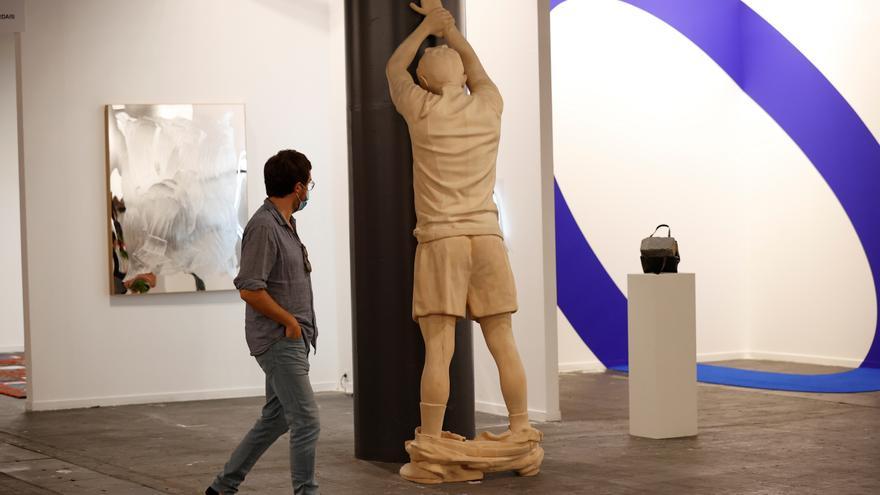 BOW, the contemporary art fair of Madrid, this Thursday will be the scene of a Act of denunciation for the arrest of Hamlet Lavastida, a Cuban artist arrested on June 26 in Cuba after an artistic residency in Germany.
The Cubans Marcos Castillo, half of the famous duo Los Carpinteros, the curator Gerardo Mosquera, together and the commissioner Sofia Lemos They will address the arrest of the Cuban artist today, Thursday, July 8, at 3:00 p.m., at one of the discussion tables that hosts the contemporary art fair, which the Kings officially inaugurate today.
The objective of this table is "Open a space for dialogue around the arrest and accusation of the artist and address respect for freedom of expression artistic in the Caribbean country ". The meeting, where "the immediate release of the artist will be requested", is part of the forums organized by TBA21 (Thyssen-Bornemisza Art Contemporary) at ARCO, as detailed by TBA21 in a statement.
Lavastida, 38, is known for include criticism of the Cuban government in their work -as videos, collages, public interventions and installations-. He returned to his country on June 21 after an artistic residency at the Kunstlerhaus Bethanien gallery in Berlin.
He was arrested on Saturday the 26th by State Security agents and transferred to Villa Marista, the main headquarters of the Cuban military intelligence and counterintelligence body, according to the group 27N, made up of critical intellectuals, informed Efe in Cuba.
There the authorities informed his partner, the poet Katherine Bisquet, that Lavastida is being investigated by a conversation in a private chat of the group of opposition artists 27N in the Telegram application, according to his partner.
In that conversation, the artist suggested the idea of ​​marking legal tender Cuban bills with stamps from opposition organizations, without this proposal ever materializing.
The "Intellectuals with Words" collective, made up of critical intellectuals from the island, has started a collection of signatures on the change.org platform and has launched a manifesto that condemns the artist's arrest and calls for his release.
More than a hundred intellectuals have joined the manifesto, which condemns "the criminalization" of Hamlet Lavastida by the Cuban government.
"He is a Cuban citizen and artist who has done nothing more than exercise its constitutional right to express itself -defend-. Although Hamlet is today the target of Cuban state aggression, we understand that the criminalization of his thoughts, private conversations and art constitutes an attack on all Cuban artists and citizens ".
The art fair, which yesterday opened its doors to the professional public, will be officially inaugurated today by the Kings and will last until Sunday.