Cuba emerges in the Arenales neighborhood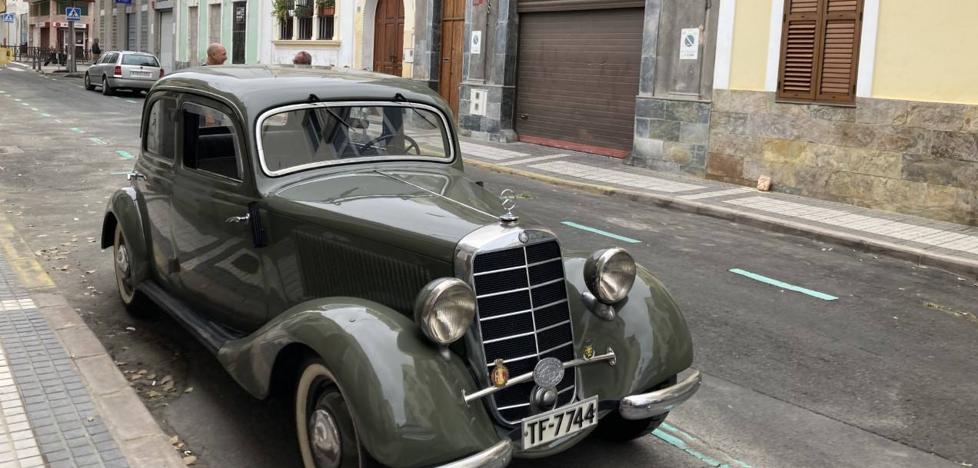 Matías Padrón street was transformed into a set this Monday morning for the filming of a German series
the neighborhood of
sandbanks yesterday morning in the capital of Gran Canaria became a set for the filming of a
new international audiovisual production.
The
Matías Padrón street was transformed into Havanathe capital of Cuba, to host the recording of various sequences of the German series
'To be continued', according to the sources consulted by this newspaper.
In the sequences, which were shot from early in the morning, two old vehicles were used that are similar to those that travel through the dilapidated streets of the Caribbean capital.
Filming will take place
until the weekend in different locations of the city, including the neighborhoods of Vegueta and the sailor of San Cristóbal.
It has the participation of the Canarian company
Seven Islands Filmthe same one that took the reins at the local level a few months ago of the filming of the fourth season of the series
'Jack Ryan'from Amazon Prime Video.
Warning with the prohibition not to park for this shoot. /

vsa

The filming of this Central European production coincides in Gran Canaria with that of the ten episodes of the series
'Zorro', by Sequoia Studiosstarring Miguel Bernardeau and which will last until December.