Cuatro continues to bet on 'High tension': record new deliveries with changes in the mechanics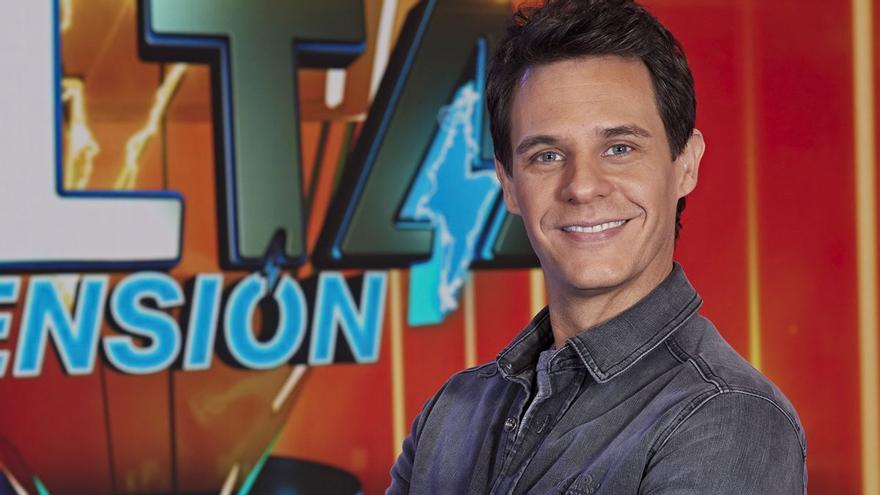 'High voltage' will have a new opportunity in Mediaset. The communication group has decided to continue with the recordings of the contest presented by Christian Galvez despite his discreet performance in the mornings of Cuatro, where he currently records data around 4% screen share.
To raise these results, the chain has announced a series of novelties with which it will try to attract a greater number of viewers. The format produced by Fénix Media Audiovisual will introduce changes in lighting to make tests more visual. In addition, it will triple the amount of public in the stands of the set.
There will also be important modifications in some of the tests that make up the contest. One of them is 'The diabolical minute', which from now on will be developed in three parts.
The contestant will have 45 seconds -which can be 60 depending on the wild cards obtained during the game- to solve three panels: the first of them with four squares, two correct and two incorrect; the second with eight, of which half are also correct; and the last with 12, of which seven are correct and five are not.
'High tension', which made the jump to Cuatro in September after a brief stint on Telecinco, will continue to be one of the channel's bets for its morning slot. The program will continue to form a tandem with 'Naked eye', the contest presented by Paz Padilla that premiered this Tuesday in replacement of 'Los teloneros', canceled after a month in broadcast.