CSIF calls for mobilizations throughout Spain starting Wednesday due to the loss of purchasing power of officials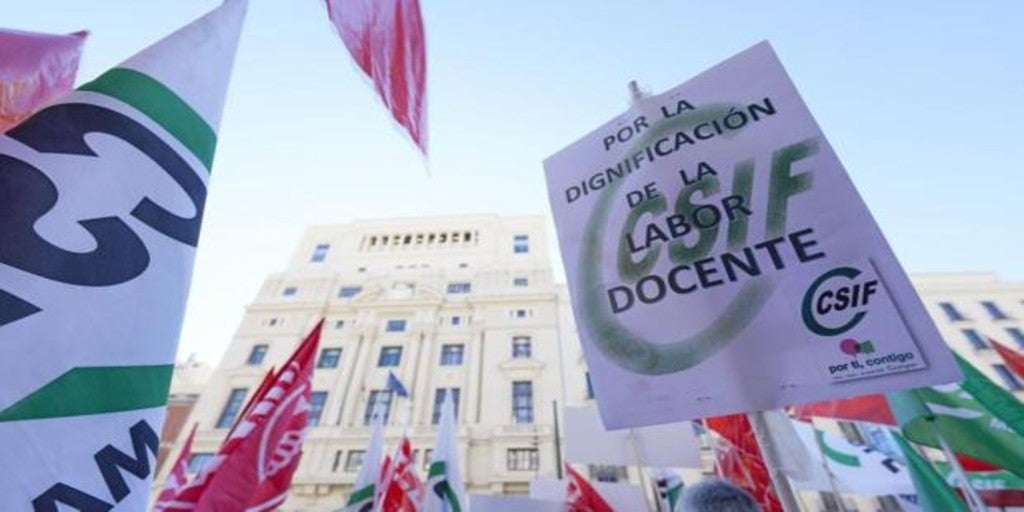 I KNOWMadrid Updated: 05/24/2022 14:26h
Save

The representatives of the public workers announce mobilizations starting tomorrow due to the loss of purchasing power and the absence of salary negotiation. The Independent Trade Union and Officials Center (CSIF) has called a campaign of mobilizations throughout Spain against the Government, "in defense of the dignity and quality of services of public employees, who are suffering a loss of purchasing power of the 15% when their salary was lowered in 2010 »says the statement.
The main concentration will take place in Madrid, at the door of the headquarters of the Ministry of Finance and Public Administration, while in the rest of Spain concentrations will be held at the doors of the Government sub-delegations.
"CSIF has been requesting the opening of the negotiation since March, but given the minister's silence, we have decided to start this mobilization process," the union clarifies.
From the union they assure that public employees "feel mistreated" not only because of the loss of purchasing power, but also because of "the deficit and the structural aging of the workforce and the high temporary employment in the Public Administrations as a whole" . "Public employees have given abundant signs of commitment and sacrifice in recent years. During the pandemic we have given everything and more so that this country could move forward and we work daily to offer a quality public service to our citizens, despite the great difficulties that the staff of the SEPE, Social Security, the Health, Education, Justice or the Security Forces »they lament.
In addition to establishing the mechanisms to recover the purchasing power of public employees, the union central also demands that the replacement rate for public workers be abolished; the correction of income inequalities between administrations; the updating of the amounts on compensation for service reasons; the adequacy of insularity supplements for island workers; the fixing of the advance in the retirement age to certain groups for their activity; the offer of an adequate health benefit to mutual members and beneficiaries and the maintenance of the passive class system, correcting the inequality in the amount of pensions.
View commentsTopics

Source link