CSIF asks the Government to raise public salaries up to 17.9% in the legislature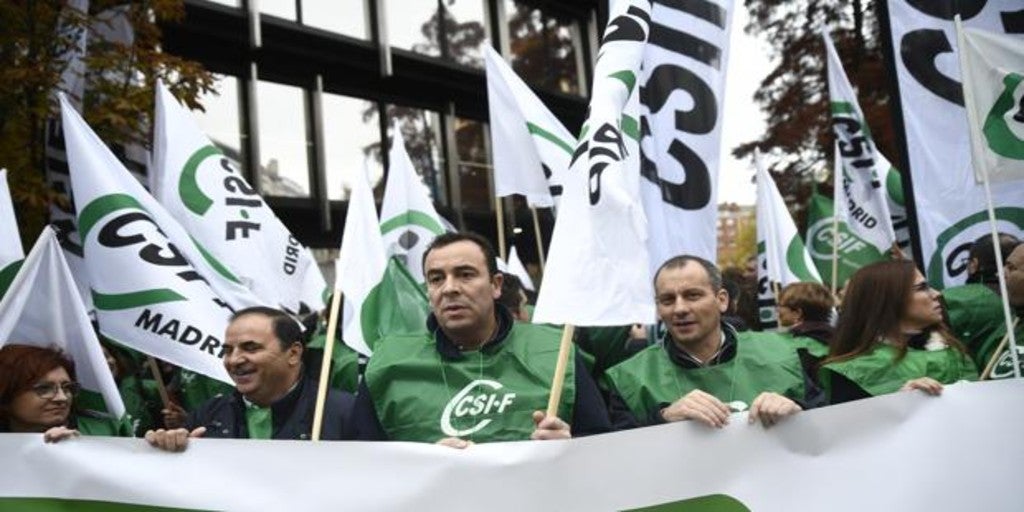 MADRID
Updated:
save

CSIF has asked the Government for a new employment and public compensation agreement for the current legislature to ensure the purchasing power lost since the Executive of José Luis Rodríguez Zapatero cut between 5 and 10% of salaries in 2010. «We have to start take into account these premises in the face of the general state budgets for this year », the union abounds, which estimates that since 2010 public salaries have lost up to 17.9%, a percentage that they set as a reference to raise payrolls for Progressive way the next few years.
The agreement signed between the former Minister of Finance, Cristóbal Montoro, and the unions from 2018 to 2020 expires and it remains to negotiate the approval of this year's public employment offer. Looking ahead, CSIF demands "a crash plan on staff (in the next 10 years 905,000 people are going to retire) and a new agreement for the improvement of public employment and compensation, given that the current one expires this year."
The union also notes that the ministries "have received the instructions and modifications of the computer programs in which payrolls are made to make effective" the 2% increase validated today in the Congress of Deputies on the "February" payroll . The increase will be retroactive with effect from January 1.