Crude oil rises 3.5% against another possible cut in OPEC production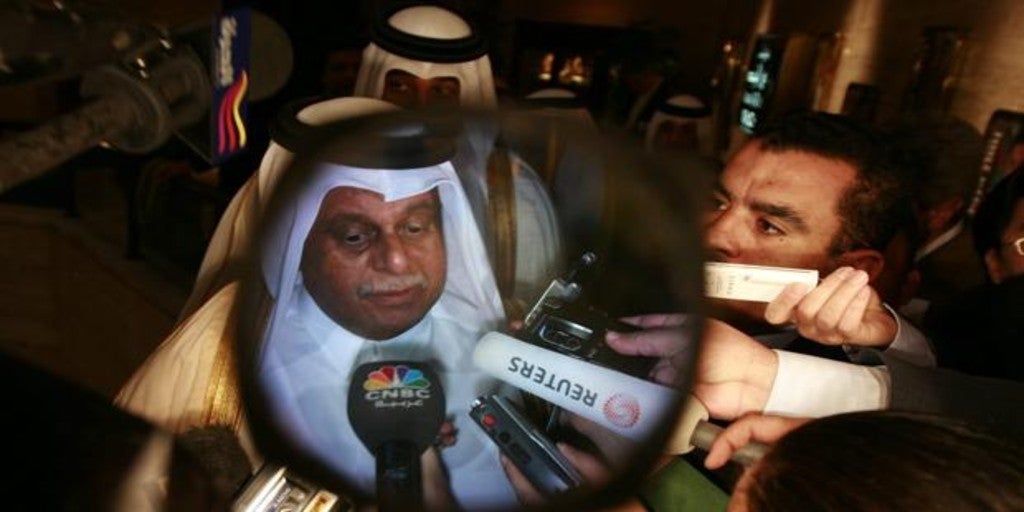 Madrid
Updated:
save

The price of Brent oil has closed tonight with an increase of 3.5%, to 63 dollars a barrel, as a result of rumors about a new cut in OPEC production.
Brent prices, a benchmark for Europe, have remained this year around 60 dollars a barrel, except in the months of April and May, where they were above 70. The maximum of the year was recorded on 23 April ($ 74.54) and the minimum dates from January 2 ($ 54.91).
The 177 OPEC Ministerial Conference (Organization of Petroleum Exporting Countries) will decide today at its headquarters in Vienna if it cuts its current production of about 30 million barrels per day in 400,000 barrels to avoid falling prices due to the lower demand that exists in the markets, mainly because of the war between the US and China, the economic slowdown and the fear that the US flood the shale oil markets.
That cut, in which its non-cartel partners, such as Russia and Mexico, would participate, would be added to the one in force for a year – until March 2020 – of 1.2 million barrels. In reality, this reduction was set in November 2016, but in July 2018 production was increased by 600,000 barrels.
Saudi Arabia, the world's largest oil exporter and natural leader of OPEC, has a special interest in strengthening the IPO of Aramco, its state oil company, so it would be in favor of raising crude oil prices.
A cut "deeper, but not too drastic, is preferred by a number of OPEC members," Iraqi Oil Minister Zamer al Ghadban told reporters yesterday after arriving yesterday at the Austrian capital.
Among the "key" partners who would be in favor of removing those 400,000 additional barrels per day as of January 1, 2020 is Saudi Arabia, in addition to Iraq, Al Ghadban admitted.
However, Saudi Energy Minister Prince Abdelaziz bin Salman declined yesterday in Vienna to specify his country's position in these negotiations, while his Kuwaiti counterpart said he is not aware of a proposal to remove more barrels. Al Ghadban, although he was confident that an agreement would be reached to deepen the cut, admitted the possibility of an eventual failure to seal that pact with Russia and the other allies. "Several scenarios will be studied," he said. Of course, he took it for granted that "at least" it will be agreed to extend the validity of the current cut (1.2 mbd), which expires on March 30, 2020, reports Efe.
. (tagsToTranslate) oil (t) goes up (t) clipping (t) opep



Source link