Crowd shout of Murcia to save the Mar Menor | Society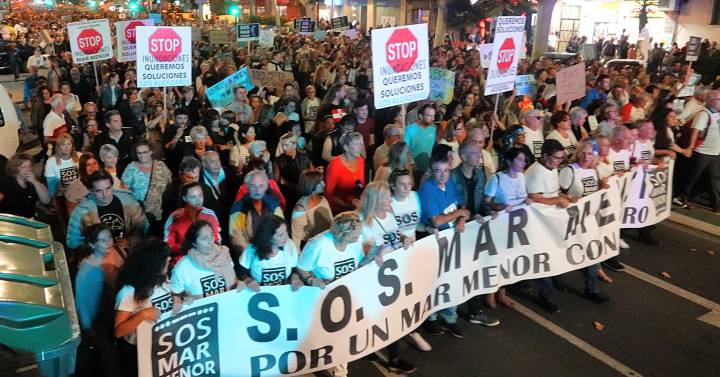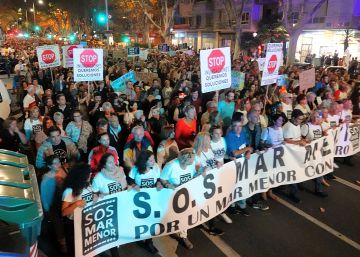 The residents of Cartagena are the protagonists of a mobilization called by several citizen platforms, which ask politicians to participate in a private capacity as some more, without assuming prominence. Inma Pérez, a neighbor from Murcia who bathes every summer in Villananitos, has declared The truth: "We need them to do something now. When we saw the dead fish, our tears fell. They are loading the most beautiful we have. " Feliciano Sáez, a spokesman for Greenpeace, said: "We have been many years late and affecting the Mar Menor even more. It is now or never is. People are fed up. " Leandro Sánchez, president of the Federation of Neighborhood Associations of Cartagena and Comarca, one of the organizations calling for the mobilization, has declared the Cadena Ser: "This is a citizen demonstration, the only protagonists are citizens, politicians have come , but in particular. Sánchez says that the first recipient of his claim is the "Regional Government, which has been denying this problem for more than 30 years, which we have been denouncing different groups. Also the Government of Spain through the Hydrographic Confederation, but above all the regional Government ".
Carlos Vicente, neighbor of Santiago de la Ribera, has declared The truth: "People are horrified. Our area is being devalued. Those of us who live there are losing possibilities of living. " "Always forward, not a step back, the Mar Menor we will save" and "López Miras resignation", have shouted members of the Pro Soterramiento Platform. About twenty buses have joined the call that has exceeded forecasts, bringing together more than 55,000 people. The hashtag #SOSMarMenor has been a leader in Twitter trends.