Crossing of accusations between Risto Mejide and Ana Terradillos for Inda: "The little wars among you"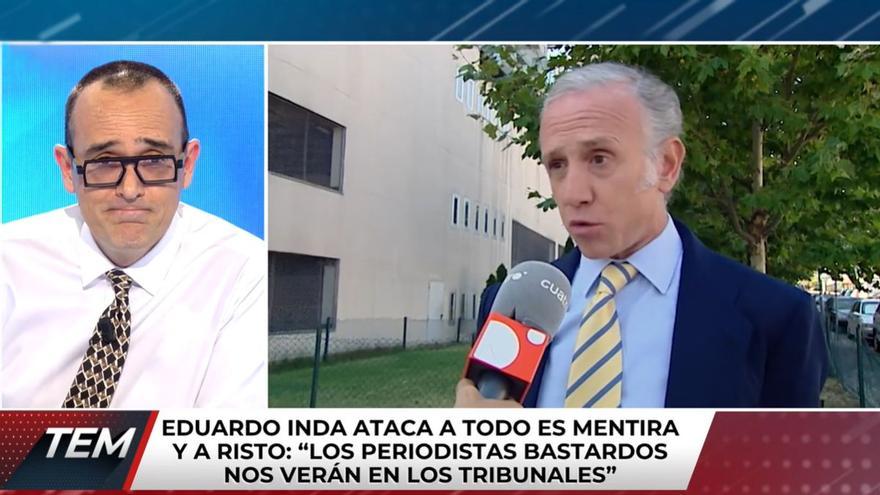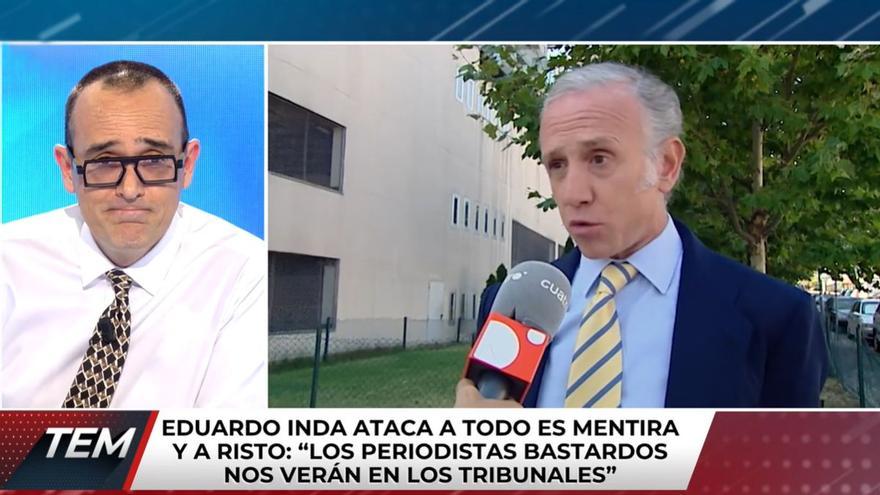 Risto Mejide has shown his discomfort with 'The Ana Rosa program'and more specifically with its presenter Ana Terradillosfor allowing Edward Inda charged against your program at the current affairs table. The morning magazine has echoed the acquittal of the Okdiario journalist accused of harassing the children of Pablo Iglesias and Irene Montero, which Inda has taken advantage of to attack the driver of 'Everything is a lie'.
"Last week his presumption of innocence was not respected, he was condemned by journalists and the media," said the director of the aforementioned media outlet, and then pointed directly to Risto: "Well, he is not a journalist." "The bastard journalists who have accused us of all sorts of crimes are going to have all their corresponding complaints"the commentator warned.
A few words that have not sat well with the presenter of the Cuatro format. On his Twitter account, Risto said the following this morning: "That Eduardo Inda insults or attacks 'Everything is a lie' is nothing new, not even necessarily bad. Proud of it. That Ana Terradillos does not defend the work of her colleagues, yes. I would never allow a collaborator to talk like that about a colleague. She is coming little program ".
This criticism has reached the ears of the presenter of 'El programa de Ana Rosa', who later responded live. "It was a very difficult morning. We had enough for Mr. Inda to mess it up a bit for me. It is that you have messed it up for me", he told his collaborator.
The journalist has affirmed that she had not realized Inda's "disqualifications": "I had agreed that a person was not a journalist, but it seems that you have called 'riffraff' and that you have used the qualifier of 'bastards" . "Here you manage, I have enough with all the wars I have"has added.
However, Terradillos has not hesitated to make Risto's attitude ugly: "To those who tell me that I should not admit personal disqualifications, you are absolutely right. They are not allowed in this program. I would also like to have seen him on other occasions, when others have been singled out".
"From now on, the word to Inda and the little wars between you," he finished to give way to his partner, who has settled the matter without apologizing: "No, no little wars. I have dedicated myself to describe, I have not insulted. I have qualified those people who have not respected the presumption of innocence, who have accused us of information terrorism, as they deserve."
In this afternoon's delivery of 'Everything is a lie', Risto has revealed that he has spoken on the phone with Terradillos: "We have clarified things between us". That said, he has lashed out at Inda for attacking the journalists on his show and has recalled the times he has been convicted: "You should wash your mouth before even talking about the latest intern who just got into this program, because he has more decency than you".