Criticism of 'Viva la vida' for interviewing a murderer of Sandra Palo with her mother on set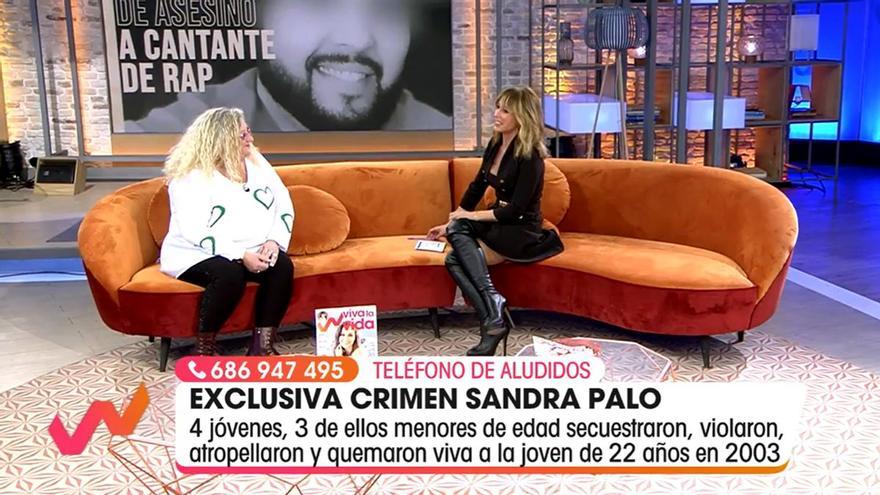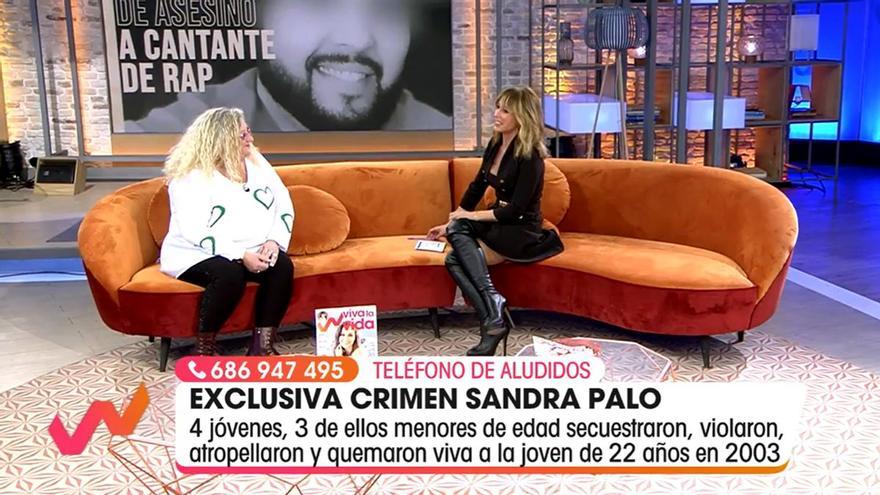 Controversy over one of the contents offered 'Live life' in its delivery this Saturday, February 19. The program of emma garcia issued exclusive statements Ramon Santiagoone of the murderers who ended his life Sandra Palo in May 2003. In addition, the space invited to its set Maria del Marthe victim's mother, to listen to the words of the confessed murderer.
"Almost two decades have passed since the heinous murder and one of those responsible has decided to break his silence", explained the presenter during the last minutes of the program, who spent the entire afternoon baiting Ramón Santiago's statements with some promos in which the following was read: "He murdered Sandra Palo and now he regrets it." Some advances that were received in social networks with a deep indignation. "But do you have some kind of shame? We have to boycott this program. We cannot allow a murderer to be whitewashed," said a female viewer.
Minutes later, Maria del Mar listened to Santiago's statements on setin which he claimed to feel "regretful" and defined himself as "an animal or worse" at the time. "I participated in the rape and murder. I told you yes because he said it in court, I don't remember it, "he said.
After hearing the alleged forgiveness of her daughter's murderer, the guest stressed that "her repentance does not interest me." "It was the vilest crime in history. There was cruelty. If he can't live with it, imagine how we live as a family. To this day I have not passed the mourning phase. Whether he can live or not is his problem, not mine," he lamented in space. Telecinco.
The criticism towards 'Viva la vida' increased after the broadcast of the interview, a situation that reminded the 'La Noria' case. some viewers They have requested the cancellation of the Emma García programjust as it happened ten years ago with the one that presented jordi gonzalez. That format ended up disappearing after the massive leak of advertisers that occurred due to his paid interview with the mother of 'El Cuco', implicated in the murder of Martha of the Castle.
"Do you remember how the La Noria program sank after interviewing the mother of one of Marta del Castillo's murderers? Well, I hope that 'Viva la vida' has the same fate after interviewing one of Sandra's murderers Palo," commented another Twitter user this weekend. For now, the program has not ruled on this controversy in which it has been involved.